TOP CHILL MUSIC - WEEK 45
It's been one hell of a stressful week, what with the midterms and the President's subsequent public meltdown. Great as it is that we all went out and made our voices heard on Tuesday, there's no denying that we all need to take a mental break from the political back-and-forth and 24-hour news cycle every once in a while. Ahead of the weekend, then, why not join me in switching off from reality for 30 minutes or so this Friday with the latest edition of We Are: The Guard's Best Chill Music, featuring RY X, Zimmer, Lil Peep, A$AP Rocky, Manila Killa, and more!?
-
BOHNES – COFFINS
Forget Cuffing Season. I'm all about Coffin Season! If we're not going to be in this relationship till death do us part, then, really, what's the point?! *Overly Attached Girlfriend* Storyteller Alexander DeLeon, aka Bohnes, is declaring his life-long commitment to his girlfriend, Victoria's Secret model Josephine Skriver, on "Coffins," a tender memento mori that's reminding me a whole lot of We Are: The Guard favorite Alec Benjamin.
RY X – BOUND
The music of RY X is mysterious and steeped in silhouette, and his latest single "Bound" is no exception. Featured on his forthcoming album Unfurl, the follow-up to "Untold" is an atmospheric masterpiece that swirls like a warm breath on a cold night. To quote YouTube commenter Behazin Khosravi: "RY X is how a wolf would sound like if it could sing with a human voice, on a night of a full moon, howling at the moon."
ZIMMER (FEAT. PANAMA) – WILDFLOWERS
Well, well, well, isn't this utterly lush?! Parisian producer Zimmer is getting in touch with his roots on his newest single, the Panama-featuring "Wildflowers," an ode to our natural environment that starts minimalistic and meditative before growing into a richly verdant piece of tribal house. "It's intimate and at the same time a wide-open look on the outside world," Zimmer tells Ones to Watch. Listen.
LIL HAPPY LIL SAD – LET ME DIE
Stockholm, Sweden's Lil Happy Lil Sad joins the growing list of rappers transmuting their darkest thoughts and feelings into art on his newest single. "I'm feelin' lost and I don't know where else to go now/I don't really have a place to call my home now," begins "Let Me Die," a bone-chillingly haunting ode to loss and regret that hears Lil Happy Lil Sad purging his inner demons in much the same vein as the late, great Lil Peep.
LIL PEEP – RUNAWAY
Speaking of the legend... Liza Womack pays tribute to her son Gustav "Gus" Elijah Åhr, aka Lil Peep, in this video for the powerful posthumous release "Runaway." "For my passionate, hardworking, and talented son Gus. And for his alter ego Lil Peep," writes Liza at the beginning of the devastatingly beautiful clip, which makes use of both Lil Peep's illustrations and home movies to bring to life the artistic journey that the rapper made from Los Angeles to London before his untimely death in 2017.
TENDER – FEAR OF FALLING ASLEEP
If you're like me and spend more nights than you care to mention staring up at the ceiling, mind racing with all kinds of thoughts about everything and nothing, then you're sure to relate to this luxe latest single from TENDER. "And as I lay here in my bed at night/The only thing that's truly mine/Is my fear of falling asleep/And not waking up," sing the London R&B duo on "Fear of Falling Asleep," a song whose grooves are as silken as Four Seasons bed sheets.
A$AP ROCKY (FEAT. FKA TWIGS) – FUKK SLEEP
A$AP Rocky and FKA twigs?! Name a more iconic duo! Featuring the pair stealing cars, trashing bodegas, raiding jewelry stores, and more, this Diana Kunst-directed video for the hypnotic nocturne "Fukk Sleep" from A$AP Rocky's TESTING is nothing short of A-R-T.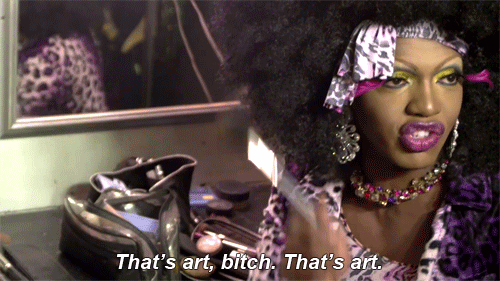 MANILA KILLA – RUN AWAY
He recently announced that he was leaving Hotel Garuda to focus on his solo career, and now we're getting to hear what Manila Killa has been working on in the form of "Run Away." The song finds the Filipino producer making full use of his melodic skills, with a haze of ethereal guitars and vocals giving way to an otherworldly synth spectacular that sounds like it's soaring straight up to heaven.
YOE MASE – TAKE COVER
Have you ever listened to a piece of music that made you feel like you were flying?! As that's exactly how I felt listening to Yoe Mase's "Take Cover." Featured on the New York artist's recent album Soldier, "Take Cover" is a song that seems to defy gravity à la M83's earliest works, with Yoe's vocals sounding practically weightless as they glide atop the airy synth production.
DANNY DWYER – HONEST
Hailing from Los Angeles, Danny Dwyer is bringing some serious soul to proceedings with his latest single "Honest." With Danny's reedy falsetto vocals coming backed by Mac DeMarco-style guitars and warmly vintage organs, "Honest" has all of the charm of a dust-caked jazz record unearthed from your parents' attic, while still sounding entirely contemporary.
-
Until next week, why not follow We Are: The Guard's Best Chill Daily! on Spotify for more?! x
Photo by Max Andrey on Unsplash
Jess Grant is a frustrated writer hailing from London, England. When she isn't tasked with disentangling her thoughts from her brain and putting them on paper, Jess can generally be found listening to The Beatles, or cooking vegetarian food.