TOP CHILL MUSIC - WEEK 47
From the 12-hour wait outside the mall while still drunk on Thanksgiving cocktails, to the bloody, merciless battle that ensues the moment that you step over the store threshold, there's no denying that Black Friday is one of the more testing days in the late-stage capitalism retail calendar. Even the most seasoned of shoppers can find themselves crumbling under the pressure, which is where We Are: The Guard's Top Chill Music comes in. Featuring 6LACK, Matoma, Jack Grace, Brandyn Burnette, Maths Time Joy, and others, we hope that this playlist helps you to maintain your composure as you feverishly elbow your way though the crowds towards that half-price television set that you don't even need.
-
6LACK (FEAT. BANKS) – IN BETWEEN
Atlanta crooner 6LACK and Los Angeles songstress BANKS are very much cut from the same cloth, with both artists having built their careers on their languorous, inky breed of electronic R&B, so it doesn't come as much of a surprise to hear sparks flying on their collaboration "In Between." Featured on the bonus edition of 6LACK's debut album FREE 6LACK, it's a sombre ballad about a couple in turmoil, with 6LACK and BANKS practically melting into each other vocally come the chorus.
MATOMA (FEAT. NOAH CYRUS) – SLOW
Noah Cyrus – the younger, and let's face it, exponentially cooler sister of Miley Cyrus – continues to prove her versatility as a singer on "Slow." A collaboration with Norwegian tropical house producer Matoma – who previously joined forces with the British, ahem, boy band The Vamps on "Staying Up" – it's an exuberant number about diving headlong into love, with the husky voiced Cyrus masterfully navigating Matoma's technicolor synth drops.
LOMA – BLACK WILLOW
Now, THIS is what you call a supergroup! Comprising of Jonathan Meiburg of Shearwater and Emily Cross and Dan Duszynski of Cross Record, Loma are transfixing us from the off with their first ever single "Black Willow." Featured on the trio's forthcoming self-titled debut album, due out on February 16 on Sub Pop, it's a steadfast piece of chamber pop powered by lead singers Meiburg and Cross, whose beguiling vocal harmonies swirl and intertwine like autumnal detritus caught on the night-wind.

MAKK MIKKAEL – JUNGLE
It's no secret that Toronto has been a hotbed for angsty R&B talent over recent years, with the latest export coming in the form of Makk Mikkael. Collaborating with Canadian producer Chase Ellestad, the singer-songwriter dishes lithe, serpentine goodness on her debut single "Jungle," with Ellestad laying down a dense, lush terra firma of beats, atop which Mikkael is able to drape her moody vox.
JACK GRACE – US
Jack Grace continues to manipulate the electronic and the synthetic into representing the most human of emotions on "Us." The follow-up to the previously featured "BE4UGO" finds the Sydney producer further refining his sense of songcraft, with "Us" packing in dem feels as the Of Leisure signee weaves his silken falsetto voice around a frenetic beatscape, which seems to be evocative of Grace's overwrought state of mind: "'Cause I've been thinking about it too much/I saw it wasting away."
MINES FALLS – MY NEW HOUSE
As the Northern Hemisphere slowly plunges into the dark abyss of early winter, Los Angeles sibling duo Mines Falls are here to set the mood of the coming months with their melancholy first single "My New House." Featured on their forthcoming debut album Nepenthe, it's a gloomy, overcast piano ballad about feeling displaced (the brothers recently moved from their native New Hampshire), with waves of distortion combined with evocative lyricism helping to propel the song to the sweeping, heady heights of post-rock.
BRANDYN BURNETTE – HAVE YOURSELF A MERRY LITTLE CHRISTMAS (EXTENDED)
With Thanksgiving out of the way, it's FINALLY socially acceptable to listen to Christmas music. If you're tired of the same old holiday songs, however, then We Are: The Guard is here to help you brighten up your festive playlist with our very own Indie Christmas. A compilation album comprising of 12 indie covers of Christmas classics – including this jazzy little rendition of Judy Garland's "Have Yourself a Merry Little Christmas" courtesy of Brandyn Burnette – it's available to hear in full over at Spotify.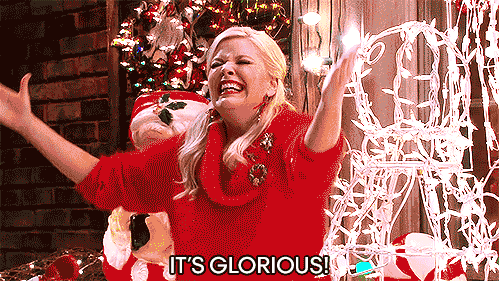 BLND TGR – HEARTBREAKER
Having clocked up over 40,000 streams on their debut single "Lock N Load," BLND TGR – the New York City electronic pop trio comprising of lead single Jojee and producers Dan Vosk and Good Breed Slim – continue to illuminate the blogosphere with "Heartbreaker." Written from the perspective of someone making the decision to end a toxic relationship, it's a song that moves from piano-driven balladic beginnings to neon-speckled synth euphoria, with the whole thing coming tied together by Jojee's vocal pyrotechnics.
GORDO – SAD HOT GIRLS
Chillwave isn't dead! Just ask gordo, the 19-year-old Melbourne native who's single-handedly returning relevance to the genre with "Sad Hot Girls." Sounding like Washed Out or Toro y Moi filtered through the psychedelic lens of Animal Collective, with waterlogged vocals sinking beneath a bombastic production from which you can peel a different layer with every listen, "Sad Hot Girls" is the kind of vibe that you'll want to get lost in for days.
MATHS TIME JOY (FEAT. JMR) – ONLY YOU
GRAMMY-nominated producer Maths Time Joy enlists the talents of Nashville artist (and Indie Christmas contributor) JMR for his latest single "Only You." Clocking in at just over five minutes, it's a dexterously crafted piece of ambient music that cycles through a whole variety of arrangements, all equally sublime in nature, with the plush nature of the composition belying JMR's politically charged narrative. "The song is about an unrequited love with the Statue of Liberty," reveals JMR. "I wrote it at a time when politicians were campaigning in opposition to the promises engraved on that statue."
-
Happy Black Friday! x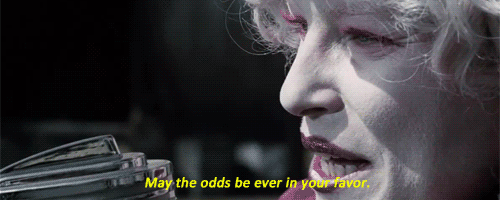 Photo by Brooke Cagle on Unsplash
Jess Grant is a frustrated writer hailing from London, England. When she isn't tasked with disentangling her thoughts from her brain and putting them on paper, Jess can generally be found listening to The Beatles, or cooking vegetarian food.