TOP CHILL SONGS - WEEK 1
Greetings, readers! How are you? It's SO nice to be back in your company this 2018! As much as we love a fresh start here at We Are: The Guard, January can nevertheless be a pretty anxiety-inducing month for many of us, what with the pressure of having to keep things like New Year's resolutions – be that eating less, exercising more, or something in between. While it's ALWAYS good to try and improve ourselves at the turn of the year, we're here to remind you that, you know what? You're ALREADY doing great this 2018! Don't get us wrong – if you put your mind to it, you can achieve anything that you want to over the next 12 months, but also make sure to take it easy on yourselves every once in a while, okay? On that note, here are the Top Chill Songs of Week 1 from Emmit Fenn, Ekali & ZHU, Francis and the Lights, and plenty of others.
-
EMMIT FENN – LOST IN SPACE
Emmit Fenn was one of our favorite discoveries of 2017, and already the Los Angeles act is continuing to dominate our playlists in 2018 with his latest offering "Lost in Space." While previous singles like "Woman" showcased a more carnal side to his sound, "Lost in Space" hears Fenn venturing into the outer reaches of the stratosphere, with the 21-year-old setting that signature rasp of his against an M83-esque cascade of glowing synth comets.
EKALI & ZHU – BLAME
It's not every day that you get signed by Skrillex's OWSLA record label or invited to collaborate with ZHU, but then again, Ekali is far from every day! The Canadian producer had an unbelievable 2017, but is showing no signs of slowing down this year with the release of "Blame." It's a lush composition that hears Ekali and ZHU effortlessly blending their styles into a certified future bass banger, with ZHU's vivid vocal chops and synth arpeggios giving way to Ekali's seriously sublime brass drops!
BLAISE – SEEING DOUBLE (PROD. IMAD ROYAL)
BLAISE certainly ended 2017 on a high note, catching the attention of Dua Lipa with his love song written in ode to the British pop singer, and this 2018, the artist is continuing to build his reputation as the next big sad boy with the stunning "Seeing Double." To call it a vibe would be an understatement. Featuring BLAISE alternating between singing and rapping over a truly tender guitar-driven production courtesy of Washington, D.C.'s Imad Royal, "Seeing Double" has got us in all kinds of feelings.

SAN HOLO – TRIP
Having made his international breakthrough in 2017, Dutch producer San Holo was keen to keep the momentum going over the holiday season with the release of The Trip EP. The five-song collection was one of the greatest gifts that we received this Christmas, with the record presenting the bitbird beatmaker at his genre-bending best on cuts such as opener "trip" – a two-and-a-half minute future bass odyssey that hears Holo contrasting beautiful ambient moments with larger-than-life festival drops.
GOLDWATER – DAY AFTER DAY
Ease your soul into 2018 with help from Goldwater. The Canadian producer – who first caught our attention with his otherworldly range of future bass instrumentals – experiments with using his own voice on his latest cut "Day After Day," a wavy, ethereal vibe that hears Goldwater exploring his relationship with anxiety and depression over an undulating bed of guitar ripples.
CABU (FEAT. LOVE MANSUY) – CRAZY
Ahead of the release of his Twenty Three EP on Majestic Casual Records, Australia's Cabu is setting the mood with lead single "Crazy." With jazzy keys meeting crisp electronic percussion, over which Canadian crooner and guest vocalist Love Mansuy (best name ever?) melts his oh-so-sumptuous dulcet tones, it's a velvety smooth groove that makes for an essential addition to any bedroom mixtape.
FRANCIS AND THE LIGHTS – MORNING
We Are: The Guard has been unhealthily obsessed with Keeping Up with the Kardashians for the best part of the decade (no shame!), so it's safe to say that it came as a pleasant surprise when "Morning" by one of our favorite artists, Francis and the Lights, was recently chosen as the theme music to season 14 of the reality show. For those of you who prefer to not keep up with the privileged sisters, however, we're pleased to tell you that can now hear it in full on Just for Us, the secret album that Francis released over the holiday season, with the emotional ditty – which clocks in at 1:37 – opening the 10-song collection.
STEVE ANGELLO (FEAT. T.D. JAKES) – REJOICE
If you feel like you're in need of some spiritual empowerment this 2018, then look no future than Steve Angello's "Rejoice." Featured on his recent Genesis EP, it's a motivational anthem that takes listeners to church and back, with Angello pairing his progressive house production with a transcendent sermon courtesy of preacher man T.D. Jakes, whose words are sure to give you the drive and inspiration that you need to go ahead and achieve your dreams this year.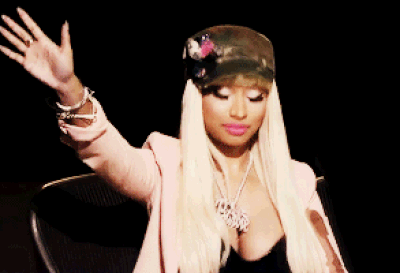 -
Enjoy your weekend, readers! x
Photo by Becca Tapert on Unsplash
Jess Grant is a frustrated writer hailing from London, England. When she isn't tasked with disentangling her thoughts from her brain and putting them on paper, Jess can generally be found listening to The Beatles, or cooking vegetarian food.