TOP CHILL SONGS - WEEK 15
I'm going to be completely honest, you guys. This quarantine is hard. Spring is here, meaning the weather is starting to change for the better, meaning it's more challenging to be inside. But, when things get tough, it's important to remind ourselves why we're doing this. So let's continue to stay home, stay safe, and save lives, but let's also remember to be kind and caring to ourselves along the way, okay?! Check out today's dose of We Are: The Guard's Top Chill Songs, featuring Oh Wonder, Kygo & Sasha Sloan, Frank Ocean, and beyond.
-
OH WONDER – LONELY STAR
This is gut-wrenchingly beautiful. Oh Wonder are taking it back to their beginnings on "Lonely Star." The first single to be unveiled from the British outfit's recently announced Home Tapes is an achingly sparse piano ballad that channels the double act's earliest material (Who else remembers when they were called Wonder Wonder?!) with Josephine Vander Gucht and Anthony West singing about the timely topic of loneliness and isolation over a desolate, lo-fi vacuum of sound.
KYGO & SASHA SLOAN – I'LL WAIT
With quarantine tearing the world apart, it feels like everyone is missing someone right now. It's that sense of desperate longing producer Kygo is channeling into his latest single "I'll Wait." "I'll wait forever, it's never too late/Couple thousand miles is just a little space," trembles guest vocalist Sasha Sloan on the chest-tugging, emotional chiller, which will hopefully help bring you closer to the friends and family you're separated from at the moment.
RAC (FEAT. LEYET) – CAREFREE
Every time I listen to RAC, I feel like I'm riding in a convertible with the windows rolled down and the wind in my hair. There's something so very breezy about the producer's sound, and his latest single comes as no exception. With warm pianos and barely-there beats sitting beneath feature artist LeyeT's soft, lightweight vocals, "Carefree" is precisely the kind of dreamy sonic escapism we need during this quarantine.
AQUILO – JUST ASKING
Having returned earlier this year with "Sober," British two-piece Aquilo are continuing to bless our ears today with "Just Asking." Clocking in at two and a half minutes exactly, it's a somber, intense song written from the perspective of a lover begging their partner to hold on to their failing relationship a little longer (I'm not crying, you're crying!), with Aquilo's earnest topline coming caressed by a sweeping, cinematic production as helmed by GRAMMY Award-nominated mixer Andrew Sarlo.
LONR. (FEAT. H.E.R.) – MAKE THE MOST
If there's one thing this crisis has taught us, it's to appreciate our loved ones while they're still around. And most importantly, tell them we appreciate them. Just ask Lonr., the R&B newcomer who's reminding us to embrace every moment in the presence of our nearest and dearest on "Make the Most" – a cinematically stunning slow-burner that hears him exchanging luxe vocals with none other than H.E.R.
DUKE DUMONT & RY X – LET ME GO
Ahead of the release of his album Duality later this month, producer Duke Dumont returns today with the purgative "Let Me Go" featuring the inimitable RY X. It's a deeply stirring composition that masterfully builds from quiet beginnings to a glistening apex of synth pyrotechnics, with the song ultimately giving way to a trap-door drop that rewards us with a much-needed moment of heady catharsis.
SHALLOU & ASHE – GOOD TOGETHER
Shallou and Ashe?! It doesn't get much better than this, let me tell you. Featured on Shallou's recent album Magical Thinking, "Good Together" is a tenderly beautiful ballad that finds both artists reflecting on relationships of old. There's no resentment or pain in their voices, however, only a deep sense of gratitude for what once was, with Shallou and Ashe gently wishing their former lovers well as they head into the future without them.
AMBER MARK – HEART-SHAPED BOX (NIRVANA COVER)
There are a whole lot of artists covering songs in quarantine right now, although this take on Nirvana's "Heart-Shaped Box" by Amber Mark is something else entirely. Listen as the rising crooner turns the grungy rager into a fully produced R&B affair, with Amber completely making the In Utero cut her own as she strips it back in the verses, before getting down and dirty in the thwacky, funky groover of a chorus.
GRACIE ABRAMS – I MISS YOU, I'M SORRY
Gracie Abrams continues her ascent to pop stardom with the stirring "I miss you, I'm sorry." It finds Gracie painting a portrait of a very intimate, personal experience with heartbreak, with Taylor Swift-like lyrical details about breaking dishes in apartments and dates in December coming swept up by a grandiose, affecting production courtesy of Blake Slatkin, who Gracie says she wrote the song about.
FRANK OCEAN – DEAR APRIL (ACOUSTIC)
Frank Ocean hits different in the quarantine.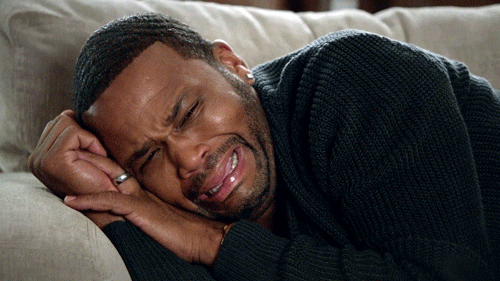 -
Don't forget to follow We Are: The Guard's Weekly Chart for more. x
Photo by Kinga Cichewicz on Unsplash
Jess Grant is a frustrated writer hailing from London, England. When she isn't tasked with disentangling her thoughts from her brain and putting them on paper, Jess can generally be found listening to The Beatles, or cooking vegetarian food.