VIBE TO THE 10 TOP CHILL SONGS OF THE WEEK
Hi, you guys. How are you holding up this Friday?! I'm going to be completely honest with you – I'm kind of starting to enjoy this whole quarantine thing. Okay, so I appreciate sitting on my sofa in my favorite silk pajamas isn't exactly the wildest way to start the weekend, but there's definitely something to be said for this lockdown way of life. On that note, slip into something comfortable (go on – you know you want to), as it's time for the latest dose of We Are: The Guard's Top Chill Songs. Featuring Oh Wonder, Khalid, Kehlani, and more, this playlist has something for everyone.
-
ANSON SEABRA – HINDENBURG LOVER
I'M NOT CRYING, YOU'RE CRYING! Anson Seabra is not just tugging at the heartstrings, but fully pulling them out with "Hindenburg Lover." Featured on his brand new EP Songs I Wrote in My Bedroom, it's a thoughtful, delicate piano ballad written amid the ruins of a relationship, with Anson using the 1937 Hindenburg disaster as a potent metaphor to bring to life his story of two lovers collapsing. Kleenex, anyone?!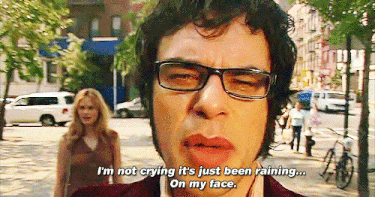 OH WONDER – I LIKE IT WHEN YOU LOVE ME
Oh Wonder hit different in the quarantine. Following on from the release of the desolately beautiful "Lonely Star," the British two-piece are once again bringing the feels on "I Like It When You Love Me." The latest single to be unveiled from the Home Tapes project hears Josephine Vander Gucht and Anthony West continuing to take it back to basics, with the couple singing about a relationship that's run its course over gorgeously barren pianos.
BRUNO MAJOR – THE MOST BEAUTIFUL THING
It's been a while since we've heard from Bruno Major, but the British artist returns at long last today with the whisper-soft lullaby "The Most Beautiful Thing." Written alongside Billie Eilish's older brother FINNEAS, it's described by Bruno as "a love letter to the soul mate I've never met," with the We Are: The Guard favorite making it feel as though he's serenading us beneath the moon as he sings of his search for his life-long companion.
KHALID (FEAT. SUMMER WALKER) – ELEVEN
There's been a whole lot of great remixes released over the last seven days or so (Megan Thee Stallion and Beyoncé andDoja Cat and Nicki Minaj, anyone?!). Consequently, this revision of Khalid's "Eleven" featuring Summer Walker has gone a little under the radar. That doesn't mean it's any less of a must-listen, however, with Summer's seductively chill vocals making for a perfect addition to Khalid's late-night cruiser.
KEHLANI – F&MU
Me apparently every time I listen to Kehlani these days: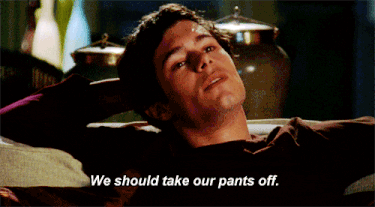 SAMIA – IS THERE SOMETHING IN THE MOVIES?
This is truly, utterly gut-wrenching. Samia is exploring the tragedies of Hollywood on "Is There Something in the Movies?" "Is there something in the movies that's better than my love?" asks the rising poet on the devastating, emotionally wrought acoustic ballad – an ode to the shattered dreams and broken promises of La La Land that was inspired in part by Samia's experience of growing up with actor parents Kathy Najimy and Dan Finnerty.
BRONSON (FEAT. LAU.RA) – HEART ATTACK
Introducing BRONSON, the brand new collaborative project from ODESZA and Golden Features, who are taking us to a place of pulsating euphoria on their debut single "HEART ATTACK." Originally featured on ODESZA's NO.SLEEP, it's a three-and-a-half-minute swirl of atmospheric synths and throbbing beats that'll have you losing your head in Club Quarantine, with the whole thing coming topped off by the vibing vocals of Britain's lau.ra.
BADBADNOTGOOD (FEAT. JONAH YANO) – GOODBYE BLUE
Having taken over a year off for a period of reflection, Canada's BADBADNOTGOOD return finally with the serene "Goodbye Blue." A collaboration with Jonah Yano – who previously featured on "Key to Love (Is Understanding)" – it's a meditative, tranquil dream of a listen that'll quieten your demons from the very first note, with the jazz outfit writing they hope it brings "some peace in these troubled times." Mission accomplished, you guys.
RUM.GOLD (FEAT. JAMILA WOODS) – WAITING FOR
Meet rum.gold, the rising soul crooner who's here to completely engross you with his latest single, the Jamila Woods-featuring "Waiting For." The highlight from his recent EP aiMless, "Waiting For" is a scintillating bit of R&B that hears rum.gold and Jamila effortlessly trading lines about two very different relationships atop a guitar-driven production, with both artists ultimately finding connection between their experiences in the intoxicating chorus.
FRND – CHAMPION
With COVID-19 overtaking much of the news, it feels like the situation in Australia has been largely forgotten about. FRND is still raising awareness for the country, however, with his latest single "Champion." It's an equal parts endearing and ascendant ode to a toxic relationship that hears FRND continuing to refine his mixture of dance and emo music, with the half of the song's proceeds going toward The Koala Hospital in Port Macquarie.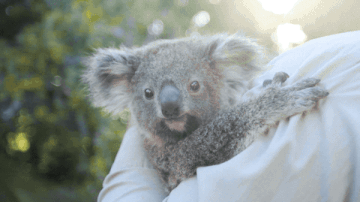 -
Follow We Are: The Guard's Weekly Chart for more. xo
Photo by Kristina Petrick on Unsplash
Jess Grant is a frustrated writer hailing from London, England. When she isn't tasked with disentangling her thoughts from her brain and putting them on paper, Jess can generally be found listening to The Beatles, or cooking vegetarian food.