THE 10 TOP CHILL SONGS IN THE WORLD THIS WEEK
It's the Fourth of July tomorrow, but if you read my indie column, then you'll already know I don't have many plans this year. Assuming, of course, "plans" extends beyond staying home and streaming Hamilton for 24 hours straight (I'm so excited!). If you, on the other hand, have a busy weekend of barbecuing with a bunch of Auntie Karens ahead of you, then here are some chill tunes to hopefully see you through. Just pop in your earphones and slip into a hotdog coma with We Are: The Guard's Top Chill Songs, featuring Lianne La Havas, Arca, Oh Wonder, and plenty more.
-
LIANNE LA HAVAS – WEIRD FISHES (RADIOHEAD COVER)
"Weird Fishes" is my favorite Radiohead song – and maybe my favorite song of all time – so trust me when I say I didn't approach this cover lightly! I'm pleased to report, however, Lianne La Havas has most definitely done the In Rainbows cut justice with this soulfully sweet take, with Lianne's moon-river voice taking it to an entirely different dimension.
ARCA (FEAT. BJÖRK) – AFTERWARDS
Arca's new album KiCk i is packed with an all-star cast (ROSALÍA, SOPHIE), although it doesn't get much more iconic than this! Listen as the Venezuelan auteur teams up with her long-term muse Björk for "Afterwards" – a stormy, tempestuous hymn that hears the Icelandic music legend singing in Spanish while drums crash like waves against the shore.
OH WONDER – DON'T YOU WORRY
We're over three months into quarantine, but Oh Wonder don't appear to be stopping Home Tapes any time soon. The lockdown project's latest offering is an acoustic beauty that serves as a much-needed salve during this period, with Oh Wonder singing from the perspective of an elderly couple reflecting on a life spent together. I'm not crying, you are!
TOURIST & THE RANGE – LAST
The transportive bliss of Britain's Tourist meets the plunderphonic sounds of Pennsylvania's The Range on "Last." Written while the pair were in London, it's an affecting, emotive meditation on loss and grief, with a soulful vocal sample repeating the words "You know you last!" cutting its way through the song's rhapsodic percussive clamor.
KELLY LEE OWENS – ON
Me after watching this video:
P.S. This song is breathtaking.
KLLO – SOMEHOW
Ahead of the release of their album Maybe We Could later this month, Kllo have shared the luminous "Somehow." Described by the Australian duo as a sister song of sorts to their previous hit "Virtue," it's a heady swirl that sets off its melancholy against a skittish dance beat, with the lyrics meditating on the responsibility that comes with saving a relationship.
JONAH YANO – ANYWHERE
Canada's Jonah Yano is setting the mood and then some with his latest single "anywhere." Featured on his recent album souvenir, it's a lush, romantic lullaby of a listen that would pair well with a candlelit dinner and a bed full of rose petals, with Jonah singing of an unbreakable love over a jazz production courtesy of none other than BADBADNOTGOOD.
BRONSON (FEAT. TOTALLY ENORMOUS EXTINCT DINOSAURS) – DAWN
BRONSON – the collaborative project from ODESZA and Golden Features – continue to build up to the release of their self-titled debut album next month by sharing "DAWN." "'DAWN' is a song meant to take you on a journey," write BRONSON of the deeply spiritual ascent, which comes guided by the soothing sirens of Totally Enormous Extinct Dinosaurs.
FORD. (FEAT. AYELLE) – HOLD ON
I've said it before and I'll say it again: Everything Ayelle touches turns to gold, and "Hold On" makes for no exception. The collaboration with Utah producer ford. is a sultry slice of electronic-R&B indulgence that you'll want to sink into from the very first note, with Ayelle's breathily soft topline effortlessly intertwining with ford.'s lush arpeggios and organic drums.
GOLDEN VESSEL – MIDWEST
Golden Vessel goes in search of escapism on "midwest." It feels weird calling such a chill song a "banger," but something about "midwest" really goes hard, with the four-on-the-floor kicks and Hofner licks making for a perfectly simple pairing to Golden Vessel's musings on breaking free from the humdrum in order to find something (or someone!) worth living for.
-
Why not follow We Are: The Guard's Weekly Chart for plenty more? x
Photo by Ty Williams on Unsplash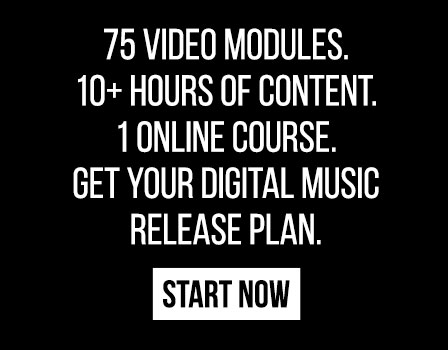 Jess Grant is a frustrated writer hailing from London, England. When she isn't tasked with disentangling her thoughts from her brain and putting them on paper, Jess can generally be found listening to The Beatles, or cooking vegetarian food.