TOP CHILL SONGS – WEEK 43
It's the spookiest weekend of the year, but BitCandy is sending a different kind of chill down your spine this Halloween. That's right, it's time for yet another dose of Top Chill Songs! The following playlist is packed full of vibes that are guaranteed to give you goosebumps, no scare tactics necessary. That's not to say that we don't recommend consuming a creepy cocktail or two while checking out the latest tracks from Talos, Jai Wolf, RAC, Nick Hook, D.R.A.M. and more. Anything to, ahem, enhance the listening experience. Make ours a Pumpkin Spice Martini!
-
LUCASV (FEAT. TEQUISHA) – TOUCH
French beatmaker LUCASV is providing us with the ultimate rainy day soundtrack in the form of "Touch." As we watch dark clouds roll across the sky and find ourselves in an increasing state of introspection this fall, his minimal yet inventive production (who else samples somebody brushing their teeth?!) combined with the emotive pipes of guest vocalist Tequisha make for a perfect match for our mood.
MØME – PLAYGROUND
Are you ready to embark on an intergalactic odyssey?! Step aboard "Playground" by French producer Møme. A deeply euphoric, thrilling eruption of space-age electronics, "Playground" is sure to take you and your imagination to places that never through possible. P.S. Is anyone else picking up on a Stranger Things-meets-Interstellar vibe?!
DEATH CAB FOR CUTIE – MILLION DOLLAR LOAN
Death Cab For Cutie become the latest in a long line of artists to speak out against presidential hopeful and all-round asshat Donald Trump in song form with "Million Dollar Loan." "Donald Trump has repeatedly demonstrated that he is unworthy of the honor and responsibility of being President Of The United States Of America, and in no way, shape or form represents what this country truly stands for," writes frontman Ben Gibbard in a loaded statement accompanying the bone-chilling acoustic ballad, which forms part of the 30 Days, 30 Songs project. "He is beneath us."
TALOS – REBORN – CURATOR ROBERT DUFFY
In August, Talos shared "Reborn," a sprawling song about finding release, and this month, the Irish musician returns with the video. Directed by Feel Good Lost – who was also behind the clip for Hozier's "Take Me To Church" – the visual is a harrowing yet artful comment on the often invisible nature of domestic violence, with a woman filmed trying to wrestle free from an unseeable demon that leaves her physically wounded.
JAI WOLF (FEAT. MNDR) – LIKE IT'S OVER
Ahead of the release of his debut EP Kindred Spirits in November, New York City musician Jai Wolf has unveiled "Like It's Over." The song is as otherworldly as they come, with the vocal pyrotechnics of MNDR set against a truly celestial synth pop production from Jai. If you experience synesthesia, expect to see a variety of silver and gold constellations as you listen, and if you don't, expect to be dazzled regardless.
GOLDROOM – LYING TO YOU (RAC REMIX)
RAC remixing Goldroom?! Erm, yes please! The sun-kissed original already rates pretty high in our books, but by adding a fresh lick of paint, RAC has totally breathed new life into "Lying To You." Packed full of glossy synths and completed by some sweeping strings for good measure, everything about this reworking is warming us up this fall.
NICK HOOK (FEAT. 24HRS) – GUCCI'S
As he prepares to release his debut album Relationships in November – an album that'll include guest appearances from iLoveMakonnen, Hudson Mohawke and Father, among others – New York City producer and Fool's Gold signee Nick Hook has dropped "Gucci's." Featuring enigmatic Atlanta rapper 24hrs spreading pitched-up, off-kilter fire over subwoofer-engulfing beats, "Gucci's" is the definition of lit.
D.R.A.M. (FEAT. ERYKAH BADU) – WIFI
D.R.A.M. and Erykah Badu get sultry over cyberspace on "Wifi." Taken from D.R.A.M.'s debut album Big Baby D.R.A.M., the slow-burning duet – which follows "Cash Machine" and "Broccoli" – hears the pair trading technological titillations (try saying that three times!) atop funk-tipped instrumentals, with the both soulfully crooning: "No strings attached/No strings attached/We're still connected/We're still connected."
CELADON CITY – SHE'S MY WORLD
Ryan Hemsworth's record label Secret Songs delivers yet another emotional ambient gem. Combining gently coruscating synths, skittering percussion and dreamy vocal chops, "She's My World" by Celadon City – the producer alias of Oklahoma native Ethan Strange – is a truly starry-eyed slice of sound that's sure to leave you feeling all of the feels.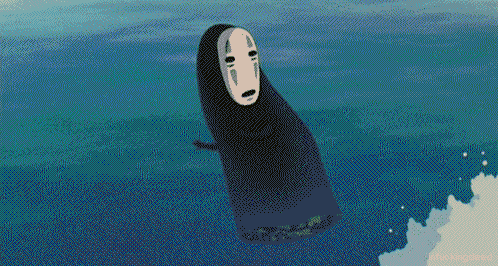 ERIK JONASSON – LIKE A FUNERAL (JOEL RAMPAGE REMIX) – CURATOR ROBERT DUFFY
The original is nothing short of beautiful, so much so that we admit that we approached this remix of Erik Jonasson's "Like A Funeral" with some caution, but when does Joel Rampage of Postiljonen ever disappoint?! The Swedish producer hasn't only transformed the ballad into a life-affirming dream pop rhapsody, but by adding guest vocals from his Postiljonen bandmate Mia Bøe, has also created the most perfect of duets.
-
Happy Halloween! Until next time, stay chill! x
"Photo" by Redd Angelo is licensed under CC0 1.0 (cropped and resized).
About Jess Grant
When Jess Grant isn't writing on music, she can be found playing it – on her guitar, on her ukulele, and on her recently acquired mandolin. Playing it hideously, she ought to add. Jess also studies. She studies the English language, to be precise. Jess is currently on her way to a degree in the subject, and enjoys starting and never finishing novels, screenplays, and poetry in her spare time. She also likes dogs. Lots of dogs.