TOP INDIE BANDS - WEEK 1 2015
Pack your ugly Christmas sweaters away for another year, you filthy animals, as while you were busy eating and drinking yourselves into food comas over the holidays, BitCandy were hard at work filtering the best songs on the blogosphere. It's only a matter of time until you're back at it again on New Year's Eve, so if I were you, I'd take this brief moment of sobriety to get up to scratch on this week's top indie bands. After all, how are you going to convince that super hot hipster to kiss you underneath the fireworks if you haven't even heard of new music from Mark Ronson, Dale Earnhardt Jr Jr, The Chevin, The Record Company, Kodaline and more?
-
MARK RONSON (FEAT. KEVIN PARKER) – DAFFODILS
As one YouTube commenter puts it: "It should be switched to Kevin Parker (feat. Mark Ronson)." Didn't Kevin Parker write "Daffodils" like, two years ago? AKA, Mark Ronson contributed his fame, some cash and not a whole lot else? Oh, who cares. I FUCKING LOVE THIS SONG! I FUCKING LOVE "UPTOWN FUNK!" I FUCKING LOVE MARK RONSON! FUCK!!!
DALE EARNHARDT JR JR - JAMES DEAN
The Instagram celebrity (did I seriously just say that?), Adam Carpenter, brings some dance move REALNESS to this hilarious lyric video for Dale Earnhardt Jr Jr's "James Dean." God knows, it needed it. Only kidding, although you've got to admit this song is pretty boring by Dale Earnhardt Jr Jr's standards. BTW, best YouTube comment ever: "Glad to see Napoleon Dynamite is doing okay."
THE CHEVIN – CHAMPION
I'm confused. Why are The Chevin re-releasing this song after like, two years? Not that I've got a problem with that. I could listen to "The Champion" for the rest of my fucking days. It makes me feel THAT awesome. No seriously, I want this song to soundtrack everything I do in life. Waking up in the morning. Pouring my cereal. Taking a poop. You get the idea.
THE RECORD COMPANY – BABY I'M BROKEN
If you're as bored of The Black Keys as I am, then you should definitely check out The Record Company. The Los Angeles blues trio spent the best part of 2014 touring with the likes of BB King, Buddy Guy and Brian Setzer, which is a lot more than can be said for Dan "I got a blowie from Lana Del Rey" Auerbach and Patrick "I had a Twitter beef with Justin Bieber or something" Carney.
KODALINE – UNCLEAR (LIVE AT OCEAN WAY)
How can a man be so beautiful and so talented AT THE SAME TIME? Ahem. If "Honest" gave you goosebumps, then wait until you hear this live rendition of "Unclear" filmed at Ocean Way. Kodaline's sophomore, Coming Up For Air, is definitely one of my most highly-anticipated albums of 2015. BRB, going to Google images of Steve Garrigan for the rest of my life.
EPHEMERALS – YOU MADE US CHANGE
DAYM!!! This is some soulful goodness right here from Ephemerals. Their frontman, Wolfgang Valbrun, has a voice comparable to the greats and he's only in his mid-20s. "You Made Us Change" may sound like a vintage port that's been years in the making, but this and the rest of Ephermerals' debut album, Nothin Is Easy, was recorded in only FOUR days in London in the summer of 2013.
GIRLPOOL – PLANTS AND WORMS
Girlpool recently told Rookie Magazine that "Plants and Worms" is a song "about how scary life can be and just feeling afraid to step out of your comfort zone." The artist Catleya Sherbow, brings that sentiment to life in this magical animated video, which proves that with a bit of imagination, and maybe a pair of scissors, we can overcome anything (queue The Chevin's "The Champion").
EVAN MELLOWS – JUPITER
"Jupiter" was one of the standout R&B moments of 2014, but for some reason, Evan Mellows has removed all trace of it from his SoundCloud. Y U NO LET ME LISTEN, EVAN??? This unofficial video on YouTube will suffice until the studio recording undoubtedly reappears on the Los Angeles crooner's debut album, which I'm anticipating is going to drop in 2015. UNF. Oh no, I'm off again.
OUF – SLUMBER CITY
Introducing OUF, a hip-hop duo based in Sweden. That's right, SWEDEN. There's more to that country than pop music and furniture, don't you know? "Slumber City" is OUF's third effort to date, and presents Isolas and Compulsive's (best stage names ever?) dark and brooding spin on the grime genre. If you enjoy, then you're encouraged to "join the movement" by liking OUF on Facebook.
ST. SOUTH – GONE, NOT GONE (ACOUSTIC DEMO)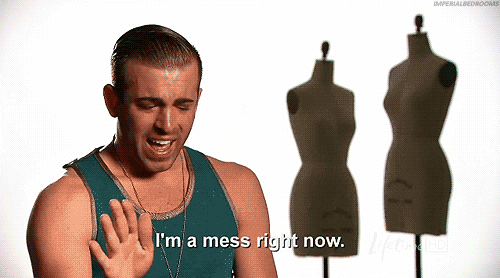 -
Happy New Year, hipsters! x
About Jess Grant
When Jess Grant isn't writing on music, she can be found playing it – on her guitar, on her ukulele, and on her recently acquired mandolin. Playing it hideously, she ought to add. Jess also studies. She studies the English language, to be precise. Jess is currently on her way to a degree in the subject, and enjoys starting and never finishing novels, screenplays, and poetry in her spare time. She also likes dogs. Lots of dogs.