TOP INDIE BANDS - WEEK 35 PART 1 2014
Can you believe we've had the image of Miley Cyrus twerking on Beetlejuice burned into our minds for an entire year now? That's right kids - it's that time of year again! VMA season is upon us and I'm guessing Nicki Minaj and her anaconda will be the ones providing the internet with a never ending supply of gif-worthy moments this year. But in the meantime, we have the best indie tracks of the week freshly prepared for your listening pleasure. So sit back, relax, and keep this tab open for a few days because I'm guessing you'll need a palate cleanser after your VMA experience. 
FKA TWIGS - TW-ACHE
London's FKA twigs recently remixed one of her earlier tracks, "Ache," re-titled it "tw-Ache" and released a Tom Beard-directed video for it that you wont want to miss. The video is quite stunning, featuring some elaborate choreography and some beautiful shots showcasing the human body. The remix itself is full of soft, whispery vocals and synths that give the song a relaxing vibe that ties in perfectly with the video.
HOW TO DRESS WELL - WORDS I DON'T REMEMBER
Tom Krell is back making enchanting, R&B-influenced slow jams under the name How To Dress Well. Featuring gorgeous production and his breathy and haunting falsetto, it's a ballad that is sure to make an impact. Plus this live video is a great alternate way to experience the track visually and musically.
SHABAZZ PALACES - #CAKE
The Seattle rap duo just released their newest track "#CAKE," from their soon to be released album, Lese Majesty. The track features drum machines and glitchy electronic elements that give it an awesomely dark, electro-vibe. The video is equally great, as it takes you on a chillingly supernatural trip that you just have to check out.
DEERHOOF - EXIT ONLY
Northern California's quirky indie darlings are back with their 12th album, La Isla Bonita, coming out in November. Featuring loud and fuzzy guitars, spastic drumming, and distorted vocals, it's the Deerhoof we all know and love.
KING TUFF- BLACK MOON SPELL
Kyle Thomas is back with his band, King Tuff, and has a new album out next month. The title track, "Black Moon Spell," is garage rock at it's finest being jam packed with loud and wild guitar solos, pounding drums, and vocals that demand your undivided attention. I can't wait to hear the entire album.
SAMEBLOD - SUDDENLY (IS TROPICAL REMIX)
Swedish group, Sameblod, received a British make over with Is Tropical's remix of their track, "Suddenly." It's dreamy and synth-heavy, keeping the overall vibe of the original. But added vocal effects and various electronic elements create a new unique experience. It's a great track to accompany the remainder of the summer.
TOM MISCH- KARMA (FEAT. LOYLE CARNER)
I was instantly intrigued by this track's laid back vibe. London-locals Tom Misch and Loyle Carner teamed up to create a truly pleasing 3 minutes of soothing vocals, smooth guitar work and a classic R&B beat. Trust me, you won't be sorry you gave this a chance.
ZAMMUTO - 3 TRACKS FROM "ANCHOR"
Nick Zammuto, formerly of Books, just gave us a little tease from his upcoming album, Anchor, which is due out in September. "Great Equator" and its video was featured on our list last week (so if you passed it up then, I highly suggest you stop what you're doing and give it a chance already!). "Lo" starts off sounding like a robot with it's bleeps and bloops, and once the beat and vocals come in the energy really starts. "Hegemony" begins with wacky synths and insanely spastic drums, which prepares you for the awesome ride ahead. I can't wait to hear the entire album.
PC MUSIC - DRINKQT.COM
Okay, so first of all WHY is this track only 21 seconds long? I'm not completely sure what I just experienced, but I want more of it and I need the full version to be released asap! They don't waste time with a build up - you're instantly thrown into this electro track with strange little-girl vocals and the whole thing is totally infectious. Don't believe me? Listen for yourself!
DAVID O'DOWDA - LOOK UP
Today we're finishing up on a relaxing note, with Manchester's David O'Dowda. The track is experimental but with folky undertones and O'Dowda's soothing falsetto. The electronic elements make the song almost feel like a lullaby, making it a perfect track to kick back to after a long day.
-
There you have it, the best indie tracks of the week. Have a good one! And for one last time…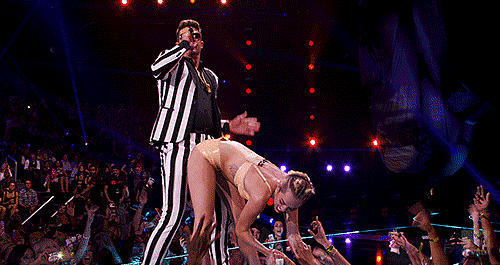 About Erin Crider
Erin Crider eats, breathes, and sleeps pop culture. If you have a question about a one-hit wonder from the '90s or need help remembering lines from a SNL skit, she's your girl. When she isn't lurking the internet, she's either going to a show or hanging out at Disneyland. Erin lives in Southern California and has a B.A. in Creative Writing from Cal State Long Beach.