TOP INDIE BANDS - WEEK 40 PART 2 2014
Hello everyone! The week's not over just yet, but we have even more of the best new indie tracks of the week to help you through it. So while I sit here trying to follow why Hayley Williams is mad at One Direction for supposedly ripping off New Found Glory who supposedly ripped off Journey (everyone loses, really), I suggest you brush up on your musical knowledge by checking out part 1, and read on to hear some awesome new tunes from Night Terrors of 1927, Yellerkin, and more!
JAMES VINCENT MCMORROW - YOU KNOW
Irish singer/songwriter James Vincent McMorrow will ease you into part 2 of our list with his sultry falsetto on his latest track, "You Know." Featuring a simple yet effective beat and subtle electronic elements, this track is a blissfully relaxing slow jam you wont want to pass up.
HUDSON MOHAWKE - KING KONG BEAVER
This track will definitely wake you up with its in your face, thumping percussion and bright synths that sound like gigantic blasts of sunshine. All the electronics work together to create a playful and uplifting mood.
NIGHT TERRORS OF 1927 - WHEN YOU WERE MINE FEAT. TEGAN AND SARA
Blake Sennett of Rilo Kiley and Jarrod Gorbel have teamed up to form the indie synth-pop project, Night Terror of 1927. Featuring guest vocals from both Tegan and Sara, the male/female vocals create a great dynamic on this bittersweet love song that will leave you wanting more.
YELLERKIN - TOOLS
This Brooklyn pop duo totally grabbed my attention with their latest track, "Tools." Although bright and jam-packed with synths and cheery electronic elements, I would say this track is more of a slow jam rather than a upbeat pop song. It's dreamy and fresh electropop that I highly suggest you check out.
GALLANT - MANHATTAN (MR. SUICIDE SHEEP REMIX)
It's no secret that we here at BitCandy love Gallant's intoxicating vocals, and Mr. Suicide Sheep has given us a brand new way to experience his track "Manhattan" with his "real slow" remix. With his addition of frantic beats and dreamlike electronic elements, this track is a great soundtrack for winding down and relaxing after a long day.
ZHU - GUN. (CHVRCHES COVER)
Zhu reworked and covered Chvrche's wonderfully bright synth-pop track, "Gun" by adding lots of bass and hazy electronic elements, creating an entirely different vibe. I love the vocals and the breakdown around the 3:50 mark, as it sounds like you're embarking on a magically chill journey into outer space.
HARRY EDWARDS - LOGS ARE PEOPLE TOO
This UK songwriter instantly had me intrigued when I read the quirky title of his track, "Logs Are People Too." This track is a mellow, electronic ballad featuring sparse beats and Edwards' flawless vocal work. The electronic elements slowly transform throughout the song along with different vocal effects, keeping the vibe relaxed yet interesting enough to hold your attention. You'll totally be left wanting to hear more from this new artist.
BEN HOWARD - HIDEAWAY
I absolutely love what English singer/songwriter Ben Howard did with Keisza's insanely popular track, "Hideaway." Stripping away all of the electronic elements of the original and replacing it with nothing but an acoustic guitar and his smoldering vocals, he creates an intense and dark version of the track that takes it to a whole other place.
CHIRPING - AMBITIONS
I instantly fell for this Swedish indie-pop band and their 80's-inspired synths and vocals on "Ambitions." Packed with lots of bass and crazy hi-hat action on the drums, the guitar and synths work together nicely to create something that's both current and wonderfully retro that will totally make you a fan.
ALLEGORIES - FUNNY WAY OF LOVING YOU
This new band is still pretty mysterious, and at times this atmospheric synth-pop act will have you wondering if U2 and/or Bono is somehow involved (but don't worry— they're not going to force their way into your iTunes library—these guys have boundaries). Featuring a drum machine beat and echoey electronic elements, you'll become totally wrapped up in this mellow yet epic track.
PORTICO - LIVING FIELDS FEAT. JONO MCCLEERY
This track quickly grabs your attention with loud, deep bass and intriguing vocals before slowly growing into a whirlwind of haunting beats, slow claps, and dizzying electronic components that create a hazy and dreamlike 3-minutes.
-
There you have it— the rest of the best indie songs of the week! And since I'm sure you'll like what you hear, you can mosey on down to your friendly Urban Outfitters to pick 'em up on vinyl along with a snazzy v-neck tee…just kidding.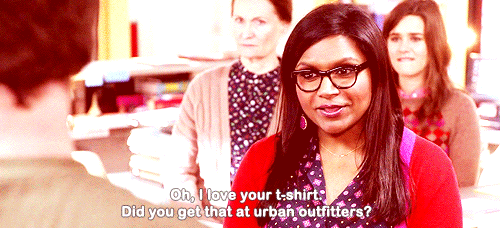 About Erin Crider
Erin Crider eats, breathes, and sleeps pop culture. If you have a question about a one-hit wonder from the '90s or need help remembering lines from a SNL skit, she's your girl. When she isn't lurking the internet, she's either going to a show or hanging out at Disneyland. Erin lives in Southern California and has a B.A. in Creative Writing from Cal State Long Beach.