TOP INDIE BANDS – WEEK 44 2014
Stop everything, hipsters! There's only five days until Halloween and I'm still deciding on a costume. I added far too much starch to my Arcade Fire papier-mâché head, so it's currently a toss up between U2's new album and the Ebola virus. If you have any other ideas, feel free to hit me up in the comments. In the meantime, here are some top indie bands for you to add to your party playlists this Friday, including Panda Bear, Seinabo Sey and San Cisco. And as if that isn't enough already, stay tuned for Part II.
-
PANDA BEAR – MR. NOAH
A Haiku for Panda Bear
Centipede Hz sucked.
Enter the Slasher House sucked.
Save us, Panda Bear.
SEINABO SEY – PISTOLS AT DAWN
Let's be honest, there isn't a shortage of pop starlets hailing from Stockholm. But there's something about Seinabo Sey that makes her stand out from the rest. For starters, she doesn't even sound like she's from Stockholm. In fact, she doesn't even sound like she's from 2014. This video only adds to my theory she's a time and space traveling member of the Illuminati that also happens to be a fan of Phil Collins.
SCOTT WALKER AND SUNN O))) – BRANDO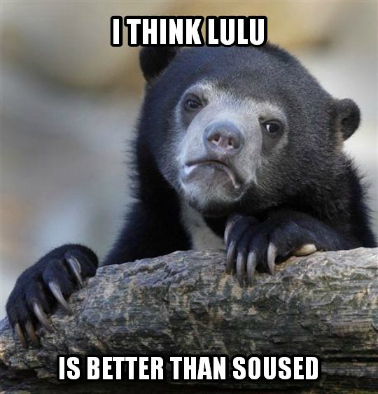 SAN CISCO – RUN 
San Cisco float like a butterfly and sting like a bee on "Run." See what I did there? Moving on. This is fucking groovy. It's nice to hear a fun and upbeat song amid all of the dirge being released at the moment (see above). I blame the fall. Antipodeans like Sun Cisco are currently basking in spring, however, so bursting with serotonin. The bastards.
ALEX THE FLIPPER – PATTY
There isn't much information out there on the Linz producer, Alex the Flipper, other than this Vice article written in German. Using my limited translation skills (Google), I was able to figure out he describes his genre as "fish" and wants to produce a Macklemore album. Austrians, eh? Even so, his debut single, "Patty," brings together loops, samples and trumpets to create one of the most catchy house, sorry, fish anthems of the year. "I'm gonna pop some tags, only got 20 dollars in my pocket" kind of works over the top of it, too. Kind of.
CHLØË BLACK – 27 CLUB
Chløë Black is the definition of a perfect pop star. The London-based chanteuse has the looks, the voice and the talent. And I'm not sure about you, but I feel like a fucking bad ass singing, "Lifetime membership, '27 Club' can I get in?" Lana Del Rey is currently crying on a sugar daddy somewhere over the fact she didn't write this.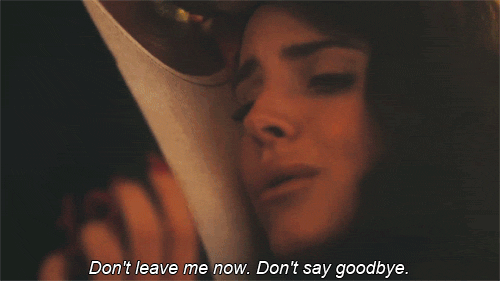 SUSANNE SUNDFØR – FADE AWAY
Susanne Sundfør is so done with collaborating. After spending the past year lending her vocals to Röyksopp, M83 and Kleerup, the Oslo-based chanteuse is finally returning with her own album in February. The lead single from Ten Love Songs is a lot more poppy than what I'm used to hearing from Susanne, but that isn't necessarily a bad thing. In fact, it definitely isn't a bad thing as I haven't stopped playing this banger for five days.
LUDVIG MOON – SWIM DREAM
More Oslo goodness here, this coming from Ludvig Moon. "Swim Dream" is one of four songs on their self-titled debut EP, a record tinged with a distinct magic only the Nordic seem to be able to charm forth from their music. Not that it's all Scandipop and sweetness. "Anywhere/Anything," for example, sounds like a long-lost Elliott Smith classic.
FKA TWIGS – LIGHTS ON (REX RIOT AND OUROS REMIX)
This is fucking bad ass. I have a sudden and overwhelming urge to use Google Glass and do some dominant krumping. Seriously though, I get sent a shit load of FKA twigs remixes, but this banger is something else. Big up, Rex Riot and Ouros.
VITA BERGEN – DISCONNECTION
Do you like Vita Bergen? 'Cause I don't know if I do. Their debut single, "Curtains," was a horrible rip-off of "Wake Up" by Arcade Fire, but I thought I'd give the Gothenburg duo the benefit of the doubt. Unfortunately, they continue to sound like a Funeral-era tribute band for hire on their second single, "Disconnection." Win Butler disapproves.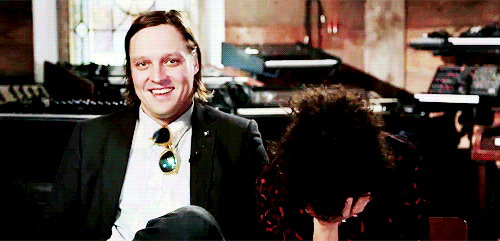 -
Happy Halloween, hipsters!
About Jess Grant
When Jess Grant isn't writing on music, she can be found playing it – on her guitar, on her ukulele, and on her recently acquired mandolin. Playing it hideously, she ought to add. Jess also studies. She studies the English language, to be precise. Jess is currently on her way to a degree in the subject, and enjoys starting and never finishing novels, screenplays, and poetry in her spare time. She also likes dogs. Lots of dogs.