TOP INDIE CHILL – WEEK 37 2014
I promised I'd feature Aphex Twin's new track this week, but let's be honest, it isn't exactly "chill." Not to take from "minipops 67 [120.2][source field mix]." It's fucking awe-inspiring! If it's "chill" you're after, though, you're going to need Selected Ambient Works 85-92. That, and the following 10 tracks from ODESZA, The Kite String Tangle, Alex Cruz and more. Rest assured, Geoff Barrow, none of these artists are trying to ignite a plagiarism row with you or Portishead. So stop being a complete bitch about it and get them on your iPod Classic before it's too late. Come on, anything has to be better than that fucking U2 album!
CHARLOTTE OC – STRANGE 
It's not like we're short of introspective pop princesses at the moment. Charlotte OC stands out from the pack, however, thanks to the sheer power of her vocal chops. After captivating the blogosphere in 2013 with her Colour My Heart EP, the Blackburn artist returns this September with arguably her strongest effort yet, the moody and groovy "Strange." Think BANKS, only if she was British and had much more impressive bangs.
ODESZA (FEAT. ZYRA) – IT'S ONLY
ODESZA are everything! In Return has been on repeat in this household since Tuesday. "It's Only" is my personal album highlight, but considering different elements of the Seattle duo's music unfurl and reveal themselves with each listen, that's more than likely to change by the end of this sentence. P.S. If you're yet to hear In Return, stop reading this and and head over to SoundCloud as ODESZA are currently streaming it there for free.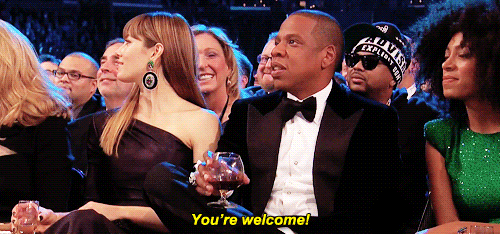 THE KITE STRING TANGLE – WORDS
Up until today, I felt like this towards The Kite String Tangle. Having since sat down and listened to "Words," however, and my opinion is starting to change. According to Danny Harley, this was the only cut on his Vessel EP that started out in the rehearsal room instead of on a laptop, so this could explain my heightened emotional reaction. That, or I instinctively assume everything Mr. Suicide Sheep features on his YouTube channel is perfect.
DAWN GOLDEN – ALL I WANT (CREEP REMIX)
Dawn Golden's "sad banger," "All I Want," recently surpassed one million plays on SoundCloud, as did the Diplo trap reworking, but neither hit me as hard in the feels as this gorgeous ambient reinterpretation from CREEP. For more Dawn Golden reimaginations by the likes of Daktyl, Manila Killa and Prides, check out Still Life (Remixes) on Mad Decent.
MOTO BOY – BLACK LILLIES
Muse and Sigur Rós had a lovechild and his name is Moto Boy. I appreciate that sentence is enough to put even the most open-minded music consumer off, but don't act so fast! "Black Lillies," from the Swedish artist's EP of the same name, is beautiful. At the time of writing, this video has only 845 views on YouTube, but I'm hoping that figure is going to increase as more people are turned on to Oskar Humlebo's autumnal sounds this fall.
ALEX CRUZ (FEAT. XAVIER RUDD) – FOLLOW THE SUN 
Summer is over? This balmy slice of deep house from Alex Cruz suggests otherwise! Here's what he had to say about it on SoundCloud: "I made this track/remix last week as a kind of dedication to the Pink Festival in Vermont (USA) in mind. Last weekend I was honored to play there an almost 4 hour set during sunset and I wanted to bring something special with this track. What I saw on the dance floor, while playing the track, really made me shiver.....thank you New Yorkers for giving me such an amazing time there!! Hope to see you soon. And for all of you and others all over the world: enjoy this track, a free download link is available and if you like it, a re-post is highly appreciated. Love! Alex"
PLUESTARFOX – TSUBAKI'S ROOM (SUBDAIO REMIX)
Believe it or not, but we're over halfway into this week's column! Time, then, for some intermission vibes courtesy of Subdaio and PlueStarfox. Before we continue, I also recommend you check out this remix both producers recently did of Rihanna's "Pour it Up."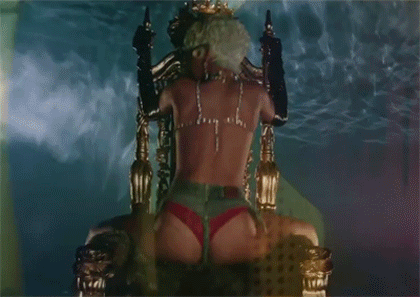 MARZ LÉON – KING
"King?" More like "Queen!" According to Marz Léon, this heartbreaking closing track from her Loner EP is about "that moment in time when it is finally time to let go of someone you have loved so much in your life, to free yourself from all the pain and sorrow they have caused you. To do what's right for you, no matter how painful." I associate with that more than I care to admit, Queen. Long live Marz Léon!
KILN – RUSTDUSK
A vintage classic, anyone? "Rustdusk" is taken from Dusker, KILN's breakthrough album that Pitchfork once described as "forgettable." So forgettable, in fact, we're still talking about it seven years on! Industrial yet organic, with an overriding sense of calm, "Rustdusk" brings together all of the elements that I love about this Michigan trio.
DRIP-133 (FEAT. KID HNRK) – SÓL MJÓLKUR
Ha! I never expected to hear Alexisonfire coming out of my speakers when I hit play on this. This is almost as exciting for the 13-year-old in me as that time Blackbear covered Brand New. Drip-133, you the man. Remember when Dallas Green was a platinum-selling post-hardcore God and not in a band with fucking Pink? Pepperidge Farm remembers.
-
The end.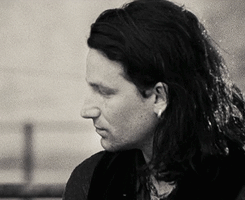 About Jess Grant
When Jess Grant isn't writing on music, she can be found playing it – on her guitar, on her ukulele, and on her recently acquired mandolin. Playing it hideously, she ought to add. Jess also studies. She studies the English language, to be precise. Jess is currently on her way to a degree in the subject, and enjoys starting and never finishing novels, screenplays, and poetry in her spare time. She also likes dogs. Lots of dogs.