TOP INDIE SONGS - WEEK 9
I won't lie – I've spent more time than I care to mention binge-watching Friends over the last couple of days. There were points where I thought I'd get literally nothing else done, but I'm pleased to say I've finally managed to peel myself off my couch to bring you the latest dose of We Are: The Guard's Top Indie Songs. Okay – so none of today's tunes are half as bopping as "I'll Be There for You," but we can't have everything now, can we?! Check out the following tracks from The 1975, The Strokes, phem, and more!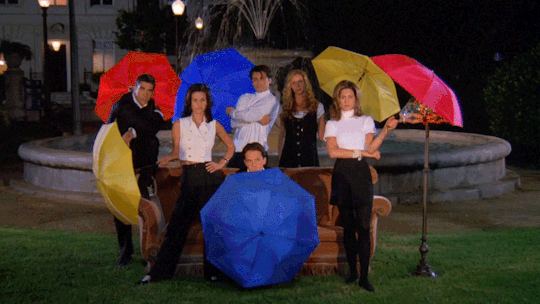 -
THE 1975 – BIRTHDAY PARTY
The 1975 are making me feel things I don't quite understand with "The Birthday Party." Featured on the incoming Notes on a Conditional Form, it's a country-inflected daydream that finds Matty Heaty floating through a house party, with the frontman singing with an unspeakable sense of malaise as he details the social minutiae surrounding him.
THE STROKES – BAD DECISIONS
Following on from the release of the bejeweled outlier "At the Door" last Monday, The Strokes are back to sounding very, well, Strokesy on "Bad Decisions." Debuted at a Bernie Sanders rally earlier this month, it's a pointed banger that melodically pays homage to Billy Idol and comes paired with a retrodelic clip courtesy of director Andrew Donoho.
PHEM – CREEP (RADIOHEAD COVER)
phem covering "Creep?!" Inject that sh*t into my veins! The emerald-haired emo – who recently duetted with gabriel black on "Punisher" – couldn't be a better contender to bring the Radiohead classic into the 21st century, with phem's electronic-tinged take cranking up the angst levels while lending a much-needed female voice to the incel anthem.
THE WEEKND – AFTER HOURS
He's been basking in the glow of superstardom over recent years, but The Weekend is at last retreating back into the shadows from which he came on "After Hours." It's a darkly creeping piece of R&B full of hedonism and hurt, with lyrics that allude to Abel Tesfaye's mental state following his breakup from Bella Hadid: "I turned into the man I used to be."
COACH & REF – INFINITY
Coach & Ref are taking us to "iNFiNiTY" and beyond on their skyrocketing latest single. Comprising of Bleu and Ryan Perez-Daple, it goes without saying C&R certainly know a thing or two about writing hits, with the duo delivering once again on "iNFiNiTY" – a funky cosmic disco party that I can only describe as the love child of Prince and Scissor Sisters.
YVES TUMOR – GOSPEL FOR A NEW CENTURY
I'm increasingly convinced Yves Tumor is a rock star from another planet. The Warp artist makes music beyond the realm of understanding, with Yves sounding more mythological than ever on "Gospel for a New Century" – a bombastically glam soul experimentation that comes paired with a video created in collaboration with makeup artist Isamaya Ffrench.
ALLIE X & MITSKI – SUSIE SAVE YOUR LOVE
Allie X and Mitski?! It doesn't get much better than this, let me tell you! Listen as the indie queens come together in entirely lush style on "Susie Save Your Love." Featured on Allie's recent album Cape God, it's a fanciful, synth-speckled 80s funk groover about being in love with your best friend, with Allie and Mitski's voices sounding utterly stunning together.
REI AMI – RUNAWAY
REI AMI isn't here to comply with the rules on the genre-defying "RUNAWAY." "Daddy I took off the collar/Now they don't know what to call her," sings the Maryland-via-Seoul artist on the song – an ode to rejecting stereotypes and labels so often placed on female musicians that hears booming sub-bass rubbing shoulders with grandiose string sections.
VITA BERGEN – OVER NOW (BABY)
It's been a minute, but Gothenberg band Vita Bergen are finally making their glittering return with "Over Now (Baby)." Featured on Vita Bergen's incoming album Another Day in Paradise, it's a feverish ode to aging and what it means to be at your "prime," with frontman William Hellström's baritone burning with passion over the sparkling synthscape.
GLASS ANIMALS – YOUR LOVE (DÉJÀ VU)
British purveyors of serpentine-pop Glass Animals follow up the release of the Denzel Curry-featuring "Tokyo Drifting" with "Your Love (Déjà Vu)." Described as a "conflicted booty call" (Best description ever?!), it's a danceable and desirous bop, with Timbaland-tinged flourishes coming inserted into the act's more signature slinky indie instrumentation.
-
Follow We Are: The Guard's Weekly Chart on Spotify for more! x
Photo by Brooke Cagle on Unsplash
Jess Grant is a frustrated writer hailing from London, England. When she isn't tasked with disentangling her thoughts from her brain and putting them on paper, Jess can generally be found listening to The Beatles, or cooking vegetarian food.