TOP INDIE SONGS – WEEK 15
And the countdown to Coachella is ON <3! Have you activated your wristband? Have you stocked up on mind-altering substances? And most important of all – have you decided on your outfit (back off the feather headdresses, basic bitches)? COOL! Before you begin your journey to the California desert (pro-tip, take Route 111 starting at Palm Springs to avoid the infamous Traffichella), join me in getting in the mood for the festival season with the latest edition of Top Indie Songs from Broods, Animal Collective, Ladyhawke and more!
-
LORN – ACID RAIN
How comes I'm discovering this almost a year late? This is motherfucking RAD! American cheerleaders bump and grind their way out of a devastating car crash and through a suburban diner in the video for "Acid Rain" by Flying Lotus protégé Lorn. Directed by Pavel Brenner, Julian Flores and Sherif Alabede and described by Calvin as "an insane mix of American Beauty, Zombieland and Bring It On," watch as the girls dance what could be their final dance to the sinister and propulsive beats.
BROODS – FREE
OMFG, Broods! This video for "Free" – the ferocious first single to be unveiled from the New Zealand band's forthcoming as-yet-untitled second album – is on FIRE! Directed by Jessie Hill, it sees singer Georgia Nott being tortured by a virtual reality headset before going on to rock some fierce leather and wet hair. If this is the direction the not-so-innocent sibling duo are going in this 2016, I'm ALL for it! *Fans self!*
ANIMAL COLLECTIVE – HOUNDS OF BAIRRO
Back in 2012, Animal Collective couldn't even produce an album's worth of good songs. Four years on, Panda Bear, Avey Tare and company haven't only produced an album's worth of good songs – Painting With, for those of you who live in a cave – but have leftovers too! Here's one of said leftovers, "Hounds Of Bairro" – a hyperactive slice of dub that's sure to have you grooving in your desk chair this Monday morning.
RY X – DELIVERANCE
DAMN! I'm COVERED in goosebumps <3! Bearded Australian crooner Ry Cuming aka RY X continues to build anticipation for his forthcoming debut album Dawn – due out May 6 – with "Deliverance." Taking influence from both his previous solo material and his more beat-oriented work with The Acid, the atmospheric and ethereal piano-driven ballad is arguably Cuming's best song since "Berlin." Thoughts?
FOREIGN AIR – FREE ANIMAL
GROWL! Bicoastal duo Jacob Michael and Jesse Clasen aka Foreign Air unleash my inner cougar (I'm old enough to be considered a cougar, right?) on their debut single "Free Animal." A prowling and soulful chugger about embracing our primal instincts ("Free animal, free animal/You're the only one that can calm me down"), the song is sure to appeal to fans of alt-J, Wild Beasts and Glass Animals.
MAKELOVE – DANCING ALL THE TIME
British producer MakeLove brings Studio 54 back to life on his latest single. Combining infectious synths and oh-so-effortless falsetto, "Dancing All The Time" can only be described as nu-disco perfection. "I've always had an obsession with the upbeat rhythm in disco and Motown music and the contrast of the desperation in the lyrics" says MakeLove. "To write something positive with negative words is twisted and I prefer twisted things. It's a plead from one to another but spoken in disco. I write music to make people dance."
PUP – IF THIS TOUR DOESN'T KILL YOU, I WILL
Frank Zappa once said that "touring can make you crazy," and for some bands and artists, that still seems to be the case! "I hate your guts and it makes me ill/Seeing your face every morning" begins PUP's "If This Tour Doesn't Kill You, I Will" – a song that recently came accompanied by a VERY literal video! Directed by Jeremy Schaulin-Rioux, watch as the Canadian punk band concoct various ways to eliminate each other in the violent clip – one that precedes the release of PUP's second album The Dream Is Over on May 27.
SUUNS – BRAINWASH
As if Broods haven't provided us with enough virtual reality for one day, Canadian band Suuns go a step further and accompany their latest single, the post-industrial slab "Brainwash," with a VR app. I'm not even going to try to pretend to understand this stuff, but if you own a suitable device, you can download the Jack Clover-designed environment through iTunes or Google Play. That, or experience it by way of this video, which circumnavigates the 3D metropolis – one that resembles Minecraft drenched in LSD.
LADYHAWKE – A LOVE SONG
Ladyhawke is BACK <3! After a four-year hiatus – during which she got sober, married and moved to Los Angeles, among other things – Pip Brown returns this 2016 with "A Love Song." And what a return it is! The New Zealand native – who was once famed for her crippling shyness – sounds like a different woman on the 80s-inspired synth pop anthem. Upbeat, confident and full of life, the song is guaranteed to leave you HYPED for her forthcoming album Wild Things – due out June 3!
AMBER RUN – HAZE
As we reach the end of Top Indie Songs, I leave the final words to Amber Run: "'Haze' is about seeing the world through a veil of distrust and sadness. An apology for feeling that whatever you do, you'll inevitably end up failing; that whoever you love will inevitably end up leaving, and that in whichever direction you walk, you'll inevitably end up at the same place. It's a plea for someone or something to come along and get you back on your feet."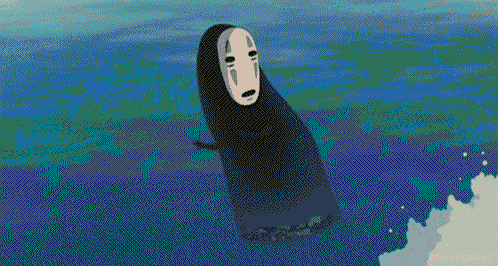 -
Thanks for listening, hipsters! See you at Coachella! x
"Photo" by Anthony DELANOIX is licensed under CC0 1.0 (cropped and resized).
About Jess Grant
When Jess Grant isn't writing on music, she can be found playing it – on her guitar, on her ukulele, and on her recently acquired mandolin. Playing it hideously, she ought to add. Jess also studies. She studies the English language, to be precise. Jess is currently on her way to a degree in the subject, and enjoys starting and never finishing novels, screenplays, and poetry in her spare time. She also likes dogs. Lots of dogs.