TOP INDIE SONGS – WEEK 24
Sorry East Coast, but that's your festival fun over for another year. Jokes aside, I hope you bright young things who descended onto New York last weekend enjoyed Governors Ball. I'm sure Drake was very Drake like and the weather positively average. If you're now suffering from a case of post-festival blues – or just a big ass hangover – then this week's top indie songs featuring London duo Oh Wonder, Toronto producer Tep No, Amsterdam artist Gia Koka and many more should have you on the mend in no time. To the music!
-
OH WONDER – WHITE BLOOD
It's hard to type when you're in tears. So I'm not going to. Instead I want you to read this – the incredible story behind "White Blood" by London duo Oh Wonder. Only then will you understand why there are no words I can write that can do this song justice.
ROOSEVELT – HOLD ON
Nothing says summer like a funky ass bassline like that. Holy shit it's so awesome to have Roosevelt back in our lives and releasing records on the ever on fleek Greco-Roma. The Cologne producer has got me feeling cool and carefree with "Hold On," a scintillating nu-disco tune that follows on from the equally groovy "Night Moves."
XYLØ – BETWEEN THE DEVIL AND THE DEEP BLUE SEA
Remember when we mistook XYLØ for Kylie and Kendall Jenner? Pepperidge Farm remembers. Luckily for music journalists everywhere, Paige and Chase Duddy have come a long way since their inscrutable and PacSun-commissioned beginnings, with their debut single, "America," boasting a cool one million plays on SoundCloud. Today the Los Angeles siblings return for a second go. Not to be mistaken with the jazz standard, "Between the Devil and the Deep Blue Sea" is another epic slice of dark pop infused with a melancholic patriotism thanks to its militaristic drums and siren blasts.
TEP NO – PACING
This is the sound of summer romance right here. So chill. So gorgeous. So Tep No. Everything this Toronto producer touches turns to gold. Tropical guitars? Check. Breezy vocals? Check. Lashings of reverb? Check, check and check. Hit play and soak in the good vibes.
GIA KOKA – MOAN
No idea why Gia Koka has deleted her previous bangers like "FCUKU" and "Cold Shower" from her SoundCloud, but the Amsterdam artist who once described herself as the "daughter of Jai Paul and Aaliyah" is back and sounding sexier than fucking ever on "Moan." Pairing a filthy-dirty electronic production with breathy lyrics such as "And I want you to moan / Moan / And go fast and don't let it go slow," this isn't one to bump around Grandma.
ROOM8 (FEAT. KING DECO) – NO HARD FEELINGS
Purveyors of infectious synth pop ROOM8 team up with King Deco – the saccharine voice behind Sound Remedy and Illenium's "Spirals" – on the ultimate kiss off anthem. With lyrics like "I never loved you enough / To ever hate you so much / For how you fucked it up and left me alone," "No Hard Feelings" is more passive aggressive than a Taylor Swift song, but oh my God is it catchy. Combining bubbly bass, sparking synths and an instantly memorable chorus, breakups have never sounded so fun.
ANA ZIMMER – YOUNG AND BRAVE
Paris siren Ana Zimmer makes a bid for Queen Del Rey's throne on her debut single "Young and Beautiful," sorry, "Young and Brave," a sultry sadcore number that sounds like it came straight off Ultraviolence. But does Lana approve?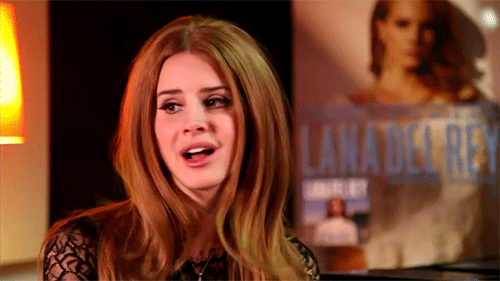 AIR BAG ONE – YOU'VE GOT SOMETHIN'
It's not every day that I feature artists from Cameroon, but if "You've Got Somethin'" by Douala duo Air Bag One is exemplary of that county's music scene, then apparently I've been missing out. A shimmering synth pop song that sounds like a danceable mix of Phoenix and Duran Duran, it has left me highly anticipating the band's upcoming debut album, Rich Kids.
SEA LION – GHOSTLANDS
Gothenburg chanteuse Linn Osterberg's voice is so very wraithlike, it's as if she's keening to us from some spiritual world. Maybe even the one she sings of in "Ghostlands." A haunting acoustic song accompanied only by a whooshing sound of a sea breeze on which I envisage Sea Lion being carried to us, prepare to be completely mesmerized.
THE BOWERY RIOTS – UNDER THAT PALE MOON
Concluding with some straight up blues rock from New York veterans The Bowery Riots. With its gruff vocals, chugging guitars and thundering bass, fans of The Black Keys and Jack White (pre-Tidal) will undoubtedly appreciate what this gritty foot-stomper has to offer.
-
Thanks for checking in to this week's top indie songs! Until next time, stay rad! x
"Untitled" by It Was What It Was is licensed under CC BY 2.0 (cropped and resized).
About Jess Grant
When Jess Grant isn't writing on music, she can be found playing it – on her guitar, on her ukulele, and on her recently acquired mandolin. Playing it hideously, she ought to add. Jess also studies. She studies the English language, to be precise. Jess is currently on her way to a degree in the subject, and enjoys starting and never finishing novels, screenplays, and poetry in her spare time. She also likes dogs. Lots of dogs.