THE 10 TOP INDIE SONGS IN THE WORLD THIS WEEK
If you'd have told me this time last week, Taylor Swift was about to drop the best indie-dad demo of the year, I admit, I probably wouldn't have believed you. That said, 2020 is one creative curveball after the next, so in many respects, Taylor, Bon Iver, and The National coming together to write an album in quarantine makes all-too-perfect sense? Of course, folklore isn't the only record We Are: The Guard has been spinning this week, as we're about to find out in the latest edition of Top Indie Songs. Just strap on some headphones, as it's time to check out the following selection of tracks from Sylvan Esso, Whethan, Gorillaz, and more!
-
SYLVAN ESSO – FERRIS WHEEL
Just in time for the end of July, Sylvan Esso return with the smoldering "Ferris Wheel." "This first single, 'Ferris Wheel,' is about discovering your power and awkwardly figuring out how to wield it. It's for the summer, it's for you, we hope you like it," write Sylvan Esso of the Free Love cut – an ode to feeling yourself that drips with dance-floor sweat.
WHETHAN (FEAT. K.FLAY) – HURTING ON PURPOSE
Whethan continues to mash big guitars with even bigger electronic beats on the K.Flay-featuring "Hurting on Purpose." The latest single to be unveiled from Fantasy is a song about self-destructive behaviors and being your own worst enemy, with Whethan's chugging bass and throbbing drops propelling K.Flay at us at full speed.
GORILLAZ (FEAT. SCHOOLBOY-Q) – PAC-MAN
This. Is. Funky. Gorillaz's Song Machine continues to bring the grooves with the ScHoolboy Q collaboration "Pac-Man." The follow-up to the Octavian-featuring "Friday 13th" is quite literally a tribute to the game of the same name, with 2-D and ScHoolboy singing about being trapped inside of the maze chase over squiggling, retro synths.
THE CHICKS – GASLIGHTER
The Chicks are back and sounding bigger, bolder, and brasher than ever on "Gaslighter." Featured on the band's recent album of the same name, "Gaslighter" is a jubilant rallying cry written by Natalie Maines in the wake of her divorce, with the artist taking her ex-husband down with brutal aplomb over Jack Antonoff's punchy production.
070 SHAKE – GUILTY CONSCIENCE (TAME IMPALA REMIX)
Tame Impala and 070 Shake? Ight Imma transcend.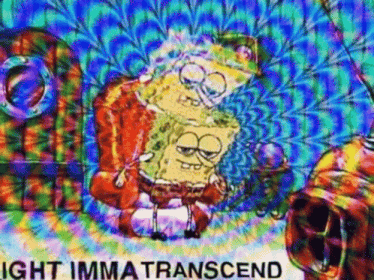 CLAIRE ROSINKRANZ – BACKYARD BOY
Say what you want about TikTok, but you can't deny it's ahead of the game when it comes to music discovery. "Backyard Boy" by Claire Rosinkranz is the latest song ascending the app's charts, and it isn't hard to hear why. With its mix of indie and pop vibes, "Backyard Boy" is an easygoing, carefree cut that's as infectious as summer love.
OLIVER TREE – JERK
Oliver Tree is the definition of a comedian, but trust me when I say "Jerk" is no laughing matter. The latest single to be unveiled from Ugly Is Beautiful finds Oliver exploring a more sinister side to his soul, with distorted guitars chugging with menace beneath the California act as he sings of his anger at being outcast by a friend he was once close to.
BEST FRENZ, JOYWAVE & JASON SUWITO – PRESSURE COOKIN'
Kings of apocalyptic-pop Best Frenz are keeping the existential bangers coming with "Pressure Cookin'." Featured on their recent EP 30% Off! – which was written entirely in quarantine between band members Daniel Armbruster (Joywave) and Jason Suwito (Sir Sly) – it's a dystopic groover about a friendship that gradually melts in the nuclear blast.
BOYLIFE – CHURCH
We Are: The Guard favorite boylife is taking us to "Church" on his rapturous latest single. The follow-up to "dio" focuses on the Los Angeles act's growing disillusionment with religion and God, with glitched-out gospel choirs joining with boylife as he delivers an ascendant final sermon: "I love you to death but I won't make my grave here." Amen.
SAMIA – BIG WHEEL
Following on from the release of "Fit N Full," New York artist Samia returns with the flickering "Big Wheel." "'Big Wheel' is a passive confession of harboured resentments buried in a laundry list of gratitude," writes Samia of the cut – a coruscating slice of indie-rock-and-roll that showcases Samia's flair for tactile, conversational songwriting.
-
Don't forget to follow We Are: The Guard's Weekly Chart for more! x
Photo by Roland Hechanova onUnsplash
Jess Grant is a frustrated writer hailing from London, England. When she isn't tasked with disentangling her thoughts from her brain and putting them on paper, Jess can generally be found listening to The Beatles, or cooking vegetarian food.