THE 10 TOP INDIE SONGS WE'RE LOVING THIS WEEK
Hi, you guys! So you may have noticed we've had a little makeover here at We Are: The Guard. As we entered September, it felt like a good time for a bit of a change – and honestly? We think we look pretty amazing! Feel free to send us compliments on Twitter – and don't forget to give us a follow while you're there too! Meanwhile, it's time for the latest dose of Top Indie Songs! Featuring Jordan Adetunji, Samia, Harper Finn, and more, this playlist has something for everyone!
-
JORDAN ADETUNJI – WOKEUP!
Every once in a while, we come across an artist here at We Are: The Guard evidently on the brink of blowing up. Jordan Adetunji is one such artist. Hailing from Northern Ireland, Jordan sounds fit to explode on "Wokeup!" – a gnarly post-punk riffer about overcoming that hears Jordan moving between singing and rapping with style and ease.
SAMIA – MINNESOTA
Samia is a gift that keeps on giving. Just one week on from "Triptych," the New York songwriter returns to our column today with "Minnesota." Lifted from her recent album The Baby, it's a melancholic strut about the irrationalities of love, with "Bennie and the Jetts"-esque chords backing Samia as she sings about losing control of her feelings.
HARPER FINN – CONVERSATIONS (WITH THE MOON)
New Zealand's Harper Finn makes his dark, twisted debut on We Are: The Guard today with "Conversations (With the Moon)." Built around minor piano keys and handclaps, "Conversations (With the Moon)" is a haunting gothic fable, with Harper – whose dad is none other than Tim Finn – howling like a wolf emerging from the suburban shadows.
PORTUGAL. THE MAN – TOMORROW
It's been a minute since we last heard from Portugal. The Man, but the Alaska outfit return today with a revision of Annie's "Tomorrow." Recorded for Save the Children's At Home With the Kids, it hears them putting a wistful, Beatlesey spin on the Broadway classic, with the lyrics about better days ahead hitting different in these times of despair.
IONNALEE & IAMAMIWHOAMI – MACHINEE
Having recently celebrated 10 years of music with KONSERT – a socially distanced live concert featuring Imogen Heap, Zola Jesus, TR/ST, and more – ionnalee returns today with "MACHINEE." It's a pulsating banger that searches through speaker circuitry like a battleship, with ionnalee's glacial voice coming backed by an undercurrent of throbs.
ZELLA DAY – BENNY MY DEAR
Zella Day is stoking the final golden, glowing embers of summer on "Benny My Dear." "I just wanna tell you when you're down on yourself/I won't be out looking 'round for nobody else," assures Zella on the Where Does the Devil Hide EP closing cut – a sun-saturated slice of 70s rock-and-roll as produced by The Black Keys' Dan Auerbach.
RYAN WOODS – PILLOW
He recently broke the Internet with "Bad Texter," and today, Ryan Woods is returning to do it all over again with the longing "Pillow." "I wish my pillow would hug me back/Maybe then I wouldn't be so sad," sighs Ryan over jaunty, oh-so-slightly distorted guitar on the peppy piece of bedroom-pop, which we dedicate to aching young lovers everywhere.
DEFOE – BLACK METAL ROMANCE
Introducing Defoe, the California act taking us to an alternate dimension with her latest single "Black Metal Romance." With her cosmic, interstellar coo coming swept up by a cinematic array of strings, "Black Metal Romance" is a tragic space odyssey fit for the silver screen, with Defoe calling to mind Cigarettes After Sex if fronted by Lana Del Rey.
CHLOE LILAC – DOUCHEBAG
Chloe Lilac is sticking it to the douchebags on her euphoric latest single. Featured on her recent EP of the same name, "DOUCHEBAG" is a grungy, vibrant, unapologetic declaration of female agency, with distorted chugs of guitar supporting Chloe as she joyously sings about leaving a guy who played far too many love games with her heart.
ANGEL OLSEN – WHAT IT IS (WHAT IT IS)
"What It Is" – the stringed chugger from Angel Olsen's All Mirrors – gets a raw, intimate revision today in the form of "What It Is (What It Is)." "And knowing that you love someone/Doesn't mean you ever were in love," sings Angel over metallic strums on the cut, which concludes her recent album Whole New Mess on a defeated but playful note.
-
Why not follow We Are: The Guard's Weekly Chart for more? x
Photo by Priscilla Du Preez on Unsplash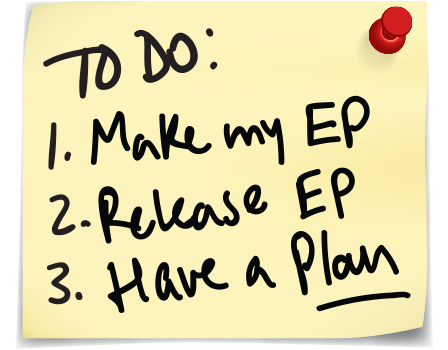 Jess Grant is a frustrated writer hailing from London, England. When she isn't tasked with disentangling her thoughts from her brain and putting them on paper, Jess can generally be found listening to The Beatles, or cooking vegetarian food.