TOP NEW INDIE POP: WEEK 44
Lucky for me that the skankiest night of the year lands on the same night I write the Best of Indie Pop post. I ran into Walmart earlier and loaded up on the goods (not that you care) but this is the one time I pig out guilt free. So as I slowly eat myself into a sugar coma join me as we dive into a playlist that will prove to be the most exciting thing you've heard all week. For those with a sugar hangover, this playlist will cure you right up, and if all else fails, and play the songs below loud enough so that your roommates don't hear you hurling.
MUKI - FRIENDS DON'T MAKE OUT
Be wise and follow the advice in form of a sugary k pop inspired treat from Muki. You see friends aren't suppose to make out, and the Aussie songstress is trying to help ya out of awkward situations. Even if you are drunk beyond control DO NOT kiss your friend. Just listen to Muki, the prophetess of pop, or suffer the consequences.
CHLOE BLACK - WATERBED
Woah! The biggest surprise was the transformation of the dark pop singer Chloe Black. Gone is the two toned fringed hair we loved -- but all things must change I guess and with this change comes a bolder personality that gets down to business, no f**ks given, Marilyn Monroe style. And for fans, fear not, this new 'character' is all part of the new material coming our way.
TYSM - GHOST WHITE DRESS
TYSM gives us something to shake our bums to. As banging as it is, the lyrics kind of have us feeling all sorts of creeps. I assume that's exactly what TYSM wants listeners to feel. This is one lady who we don't want to p*ss off or else she'll come knocking on our door and we'll have lost the battle when we answer the call.
TOM TRIPP - STAND
I don't know about you but Tom Tripp has everything going on. He picks up where The Weeknd fell off and he's just getting started. This Londoner is on fire and all signs are pointing to massive success. If you're left craving for more, then get your fill with his EP Red, available now.
DNMO & SUB URBAN - BROKEN
Sad trap is like loving whole milk except you are lactose intolerant. It's something that you don't  do or in this case listen to. I mean, I guess you can but who wants to be raving while moping around?! But DNMO and Sub Urban's production for "Broken" is an exception. In fact, it's the ONLY exception. This is sad trap at it's finest, displaying perfect lyrics and a perfect drop!
MOXI - DREAMLAND
This little pop gem came as a surprise this week. L.A. duo Moxi makes pop magic in "Dreamland." Best part is that "Dreamland" is not what you don't expect. The lyrics have nothing to do with heartbreak or anything related to emotion -- it's about aliens abduction.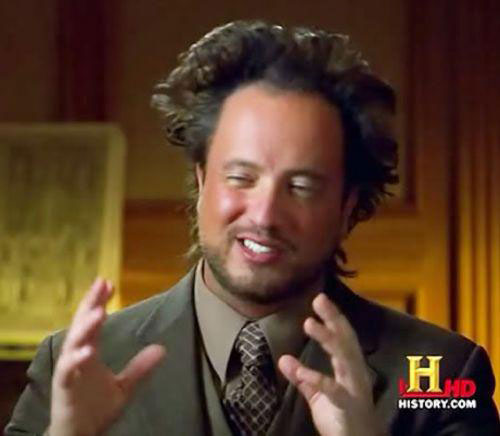 DON DIABLO - TAKE HER PLACE FEATURING A R I Z O N A
Don Diablo slows it down a bit, perhaps this is his way of taking a breather from a very successful year. His latest piece "Take Her Place"  is in collaboration with indie pop band A R I Z O N A and the blend of these two working together has us saying YASSS all around. It's an enviable marriage of EDM and pop.
ARIEL PINK - I WANNA BE YOUNG
We will forever have a fond love for Ariel Pink, the man can do no wrong as an artist. "I Want To Be Young" taken from his album Dedicated to Bobby Jameson, is a low fi trippy experience that only makes sense if you're familiar with Pink's style.
GORILLAZ - GARAGE PALACE
British rapper Little Simz and Gorillaz join forces to kick some 8-bit butt. "Garage Place" forms part of Gorillaz album Humanz released earlier this year. Simz makes this single be a standout in the album thanks to her killer rapping game -- her verses are … out of this world.
RICH THE KID - NEW FREEZER FEATURING KENDRICK LAMAR
As ridiculous as the lyrics may seem, the collab between Rich The Kid and Kendrick Lamar is a hottttttt banger. Kendrick Lamar can rap anything! The whole thing itself is pretty outrageous, but the visuals + lyrics helps to bring a laugh out.
---
That's all for now. Be sure to stop by our Spotify where we feature the latest and best music. See you all next week.
Photo by Tevin James on Unsplash
Beca Arredondo is easily unamused with all things not related to her interests.  On her good days you can catch her avoiding the California sun and glued to her Mac plotting the next big thing. If you happen to run into her on the street and notice her wearing headphones do NOT disturb her. She is not responsible for any possible damage. Aside from the above she's very sweet and perky and responds well to good music and food.