TRAP MUSIC BEFORE IT WAS TRAP MUSIC
Whether you love it or hate it, Southern Hip-Hop led the way for the formation of what trap music is today. What is dubbed now as the "migos flow" is nothing more than rapping verses in a triplet meter. Many artists from the south used this meter to distinguish themselves from the East Coast and West Coast styles of rap. There are even East Coast people that dabbled with the triplet form. The polemics for whether trap music is trash are intense. You could argue it either way. Trap music isn't necessarily bad. However, it is clearly oversaturating the landscape. The reason it's here is because of the innovative and creative minds of southern rappers and new rappers taking that formula to create something of their own.
Bone Thugs and Harmony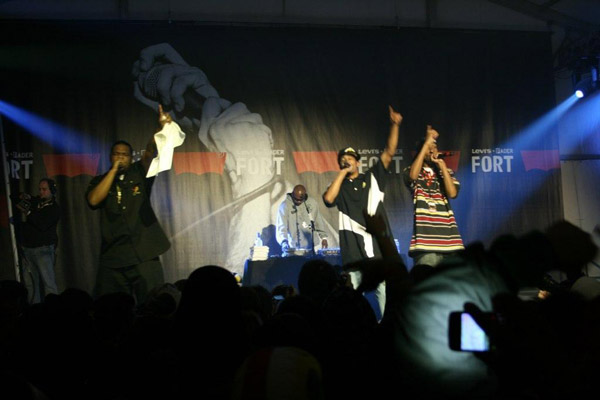 Source: Bone Thugs N Harmony at Levis Fort- SXSW '10 by Kmilo is licensed under CC BY 2.0
Founded in Cleveland, Ohio, Bone Thugs and Harmony where one of the first bands to combine staccato triplet raps with silky harmonization. They are essentially the Beach Boys of gangsta rap, but they rather chose money over Rhonda. "For the Love of The Money" by Bone Thugs and Harmony  have elements of trap all over them. What are those elements? Money, drugs, and guns? Check. Ride that triplet beat? Check. Cue in the Bone Thugs trademark triplet raps, you got yourself OG trap music right there.

Source: Photo by Takeshi is licensed under CC BY-SA 2.0

Although Biggie Smalls doesn't use the triplet meter all the time, Notorious definitely dabbles. If you examine "Notorious Thugs" there are trap elements just screaming to be noticed. First, the subject matter: Biggie is robbing, stealing, shooting, and making crack cocaine. It's everything most trap music is. It's the combination of form and content.
Public Enemy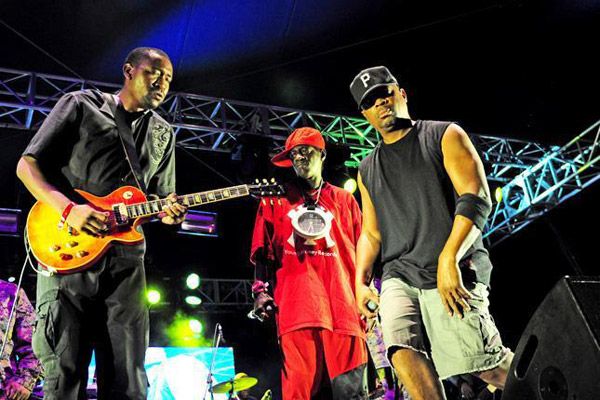 Source: Public Enemy @ Sir Stewart Bovell Park (2/1/2011) by Stuart Sevastos is licensed under Creative Commons Attribution 2.0 Generic
Public Enemy takes us way back in the day, when Dr. Dre said marijuana was wack and political thought in popular music was not the flavor of the month yet -- somewhat still taboo. Although Chuck D does use the triplet beat, he only uses it for a verse. In it, he mentions no drugs only political awareness. This was a time when radio wouldn't play black artists -- specifically hip hop -- so he questions radio stations intentions and criticizes what they do play.  
Three Six Mafia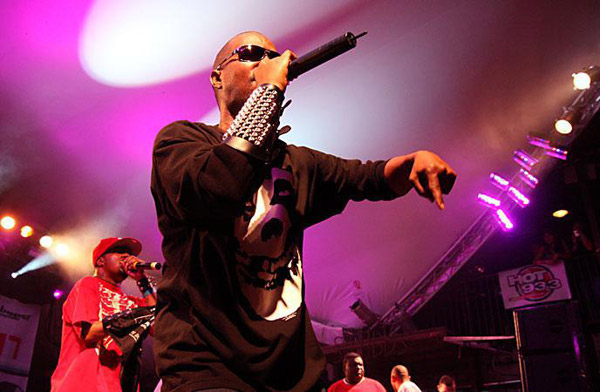 Source: DJ Paul and Juicy J of Three 6 Mafia by Jay West is licensed under Attribution-Share Alike 3.0 Unported
Three Six Mafia is probably the most significant group in the trap discussion. Lord Infamous style is indicative of where trap comes from. You have all the elements you would ever need to make the argument that Three Six Mafia are one of the main progenitors of trap. It's about drugs, hustling, and gun tooting. However lame gun tooting sounds, it doesn't change the fact that I'm right. Not only that, most trap artist hail from the south, and not so coincidentally Three Six Mafia is from Memphis, Tennessee.
The Dismasters
Although the Dismasters merely dabble with the triplet form, this is one of the earliest tracks to use that "migos meter." This track sounds like foil for trap. The lyrics spin a tale of wanna-be big shots, thinking they're Al Pacino, but are just "Small Time Hustlers." One could argue that some modern trap artist are wanna-be types -- and I wouldn't be surprised if some most certainly are. However, that doesn't take a way that trap is inspired by the past.
Tommy Wright III
Another clear inspiration as a progenitor for the influential trap sound that's swept the nation because of Migos and Future is southern underground legend Tommy Wright III. He could probably release an album today and people would call it trap. Wright number three is from Memphis, Tennessee. Again, it's no surprise trap blew up in South because of such acts like Wright.
Outkast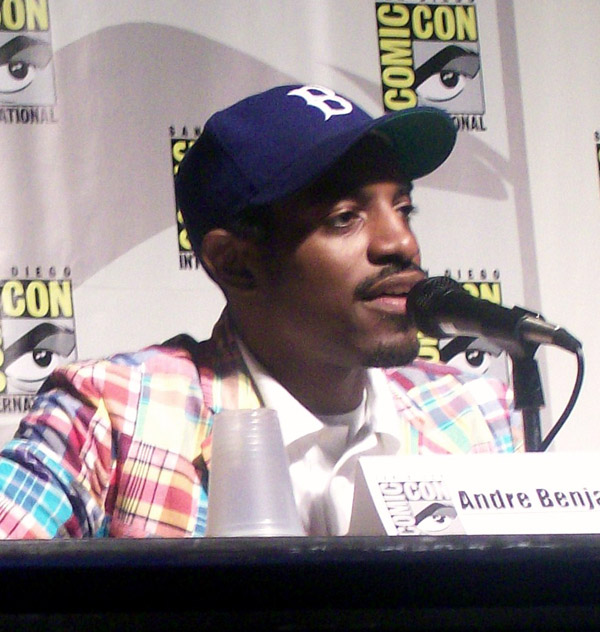 Source: Andre 3000 by http://commons.wikimedia.org/wiki/User:Gage is licensed under CC BY 3.0
Southern legends -- more in flow style and production than actual thematics -- Andre 3000 and Big Boi, are also partly responsible for the Trap trend. Just by sheer influence, it's no surprise that a lot of what trap is now, was basically invented by the Dungeon family -- a small collective in a basement where Outkast developed. They made their own beats, created their own rap styles, experimented instead of sampling. A lot of trap is that, creative rap styles -- even though they are not as complex in structure, ideas, and are mumbling -- and creative beats. "Aquemini" and "In Due Time" are perfect examples. If you were to change the content to selling xanax, molly, and percocets, it would basically sound like whatever is playing today.   
T.I.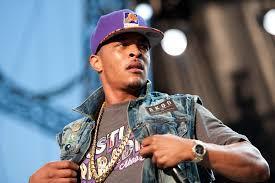 Source: T.I. performing in concert, wearing a Phoenix Suns cap by Concerttour is licensed under Creative Commons Attribution-Share Alike 3.0 Unported
Even though T.I.  says he invented trap -- he didn't -- he was a very huge influence that made trap what it is today. His record "Trap Musik" is one of the first big records to use the word "trap" forever encrusting that word whenever a rapper rapped about drug dealing.
Crime Mob
Although Crime Mob is actually crunk, it's no denying that the anthemic party time music influenced trap. Another signature trap sound is the high hat and the stretched out snare beats. Even the content is similar to trap -- minus the drugs -- like fighting, shooting haters, and partying.
Music forever is subjective. And most people like music for it's familiarity and what means to them through past experiences. New music will always be criticised by older generation because most won't connect to it. However, you can find many examples ignorant music in our past too: for example, Dr Dre and Ice Cube had a song called "Natural Born Killers" which was about killing. The triplet form is old, the infatuation with drugs isn't new either, and party anthems were always around, and we still have Kendrick Lamar. Hip-Hop isn't dead, it's just forming into something (kinda) new.
Image source: https://imgur.com/OrqSTIW