WHAT YOUR CAT SAYS ABOUT YOUR TASTE IN MUSIC
Okay, so you have a cat, huh? Have you ever thought about what your cat says about you to the outside world? It turns out that your cat can tell us more than your fashion choices, your career or even the things you say about yourself can. We at BitCandy have used this information and taken it to its next logical conclusion, conducting a painstakingly detailed analysis of a dozen or so people and their furry feline friends to glean a better understanding of their taste in music.
CATS!
1. PARTY - UNDERGROUND WAREHOUSE HARDTRANCE RAVE CAT

Your friend found this little guy in a box by the supermarket and you took it in because you needed a snuggle buddy on nights you weren't out at the underground warehouse raves. If you've heard of the DJ, you aren't really interested—too expensive. You're just here to get fucked up and forget about how terrible your life really is. You haven't named him yet and aren't really planning on it, but sometimes you tell yourself that he's plurring, instead of purring. How 'bout PARTY?! That's a good cat name! 100%.
2. DOOFUS - THE SKATE PUNK

I don't give a fuck Dad, I don't give a shit Mom. I'm a punk rock snot and you can't tell me what to do. I'm gonna put Doofus in a baby bjorn and we're gonna take a ride on my deck down to the skate park and hang out with people who understand me. We'll be blasting the choicest punk rock tunes on the Sonos Speaker you got me for Christmas. I've got this bomb ass "Skate Punk Classics" Spotify Playlist. There hasn't been any good punk rock since 1997, so we're gonna just be listening to the CLASSICS. Bad Religion x NOFX x Lagwagon. You know the last good punk music that anyone made.
3. FETTY CAT

50 Cent has nothing on Fetty Wap. But Fetty Cat destroys them all with his hit, "Pussy Queen." Your taste in music revolves around a tight universal lyrical poetry of bitches and hoes. But no worries...Fetty Cat always gets the Benjamins. Especially in songwriting royalties. "Bitch Better Have My Money" - written by Fetty Cat. "99 Problems" and most of Jay Z's raps also ghost written by Fetty Cat. Bottom line: Don't step to Fetty Cat.
4. MR. BIGGLEDICK - INSANE CLOWN PUSSY

FUCK YEAH. You and Mr. Biggledick just got the RV booked and you're finally going to the Gathering of the mufucking Juggalos. White Paint, Faygo, Floppy Titties— time for you and your cat to get absolutely turnt. FAMILY. WHOOP. WHOOP. And yes, your cat REEKS of cigarettes. 
5. BOOMER - JAM BAND HIPPIE KITTEN
Last time you went to a concert was 2012. You took Mushrooms and saw Phish in Vermont and you've never been the same. Since then your cat Boomer has become an outdoor cat, and honestly you've become an outdoor man. Living in the woods most days, investing your (limited) income in camping supplies and growing a big old bushy beard. Your friends miss you but your cat loves the attention.
6. HITLER69 - THE TROLL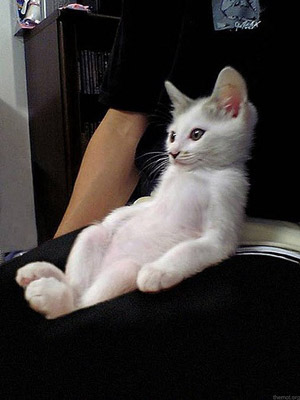 You don't even like music do you? No way. You just troll YouTube videos with your cat Hitler69 and comment mean things on other peoples' favorite songs. You are very proud of some of your comments. Highlights includes "anyone who likes this deserves to be chemically castrated." Your life is incredibly sad and you have zero musical taste of your own. You're far more interested in downloading porn than albums.
7. LENIN - ESOTERIC INDIE CAT
Most music nowadays gets a 6.8 at best. The last record you and cat Lenin truly liked was the first Autechre record. You think Richard D. James is definitely washed up and you won't respect anyone who even UTTERS the phrase EDM. You are glad that you get to contribute to Pitchfork, at least they can relate to you acerbic wit and distinguished taste.
8. ZAYN - POP TWEENER CAT
You are a TRU Belieber.. Or you were. Then you grew up and became a Directioner. You've spent a fair amount of time as a Little Monster, a KatyCat and a Glambert. Currently you and your cat Zayn are deeply embedded in the culture of Swifties. Taylor Swift speaks to your generation of girls as you are finally blossoming into a woman and can relate to her smart, sharp angst towards men and your blooming sexualization. Finally someone who isn't singing at you, but singing TO you.
9. MS. DELILAH - OMG, CATCHELLA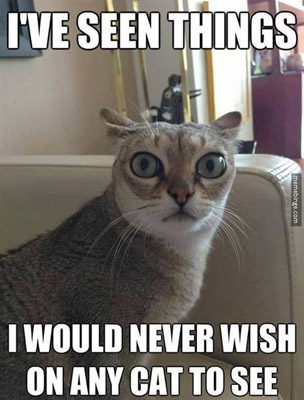 You are fourteen years old, you just came back from your first Coachella— and you're still bragging to all the other freshman at Northridge Academy about how you saw Hozier and Walk the Moon and Saint Motel and OMG some guy at Alesso was even doing molly by you. Even thought you are trying so so so hard, please remember it's difficult to be sexy when your parents are still picking you up at 11 pm. Good thing Ms. Delilah will be there to snuggle you as you wonder secretly if anyone actually likes you, or only pretends to because your Daddy owns a studio.
10. NACHO - THE CAT WHO ONLY LISTENS TO THE BEATLES...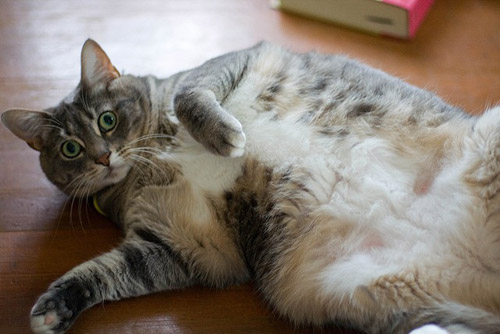 Your favorite band is the Beatles. Not that you could name a song or anything. You don't know anything really about music and the Beatles is a really safe response— who doesn't love the Beatles? The Fab Four. The Shaggy Bunch. The look on your cat Nacho's face? Yeah, someone just challenged you to name ONE song by "The Shaggy Bunch." Uhh… Daydream Believer?
11. CATURDAY NIGHT FEVER - TAKE A DISCO NAP WITH YOUR DISCO CAT
Trying to convince all of your friends that Disco is the hottest genre is quite the uphill battle. Even if your type of disco is a disco roomba. At least your disco cat "Tony," who still catches mice in the basement of Studio 54, has your back. He knows that The Magician and Aeroplane are the hottest thing to come out of music since Donna Summer and The Pointer Sisters had that foursome back in 1969. That being said, not many of your buddies ever listen, but they're all stupid.
12. MORRISSEY - THE CAT WHO LOVES MORRISSEY

You named your cat after the only artist that really matters. Heaven knows you're miserable now, but his music and your cat Morrissey's company makes the world slightly tolerable to live in. You make sure to dress your cat up with all of the steez of the Moz because that is what he would have wanted. This Charming Cat; To die by your cat's side is such heavenly way to die. You don't get out much.
-------
Now I expect you to all go home later today and take a long serious look at your cat. What does your cat say about your taste in music? Are you an Insane Clown Pussy or a Disco Cat? Or are you really the Pop Tweener? Or is it something we missed completely? Does your cat just scream #1 Motorhead fan? Or maybe it's more of a refined Jazz kind of cat. Or maybe your cat loves French Electro and is actually Un Chat. 
We'd really love to meet your music loving cat and pass our own judgment. Please send photographs of your pets or leave them in the comments below and we'll make sure to take unnecessary jabs at the music you probably love.
YAY!
Picture credits:
From deep within the murky depths of the Los Angeles River emerged a creature: 50% raver, 50% comedian, 10% Robotcop. Kurt Kroeber doesn't own a dog, operates Soundbleed (the world's only dance party comedy talk show rave), and is down to party with you. Come up some time and say "Hey dude!" But definitely make sure to casually drop the secret Illuminati password.