WHEN LIFE'S A BEACH, DIVE INTO THE BEST NEW K-POP
Hey ya, chingudeul! I know, July came out of nowhere and a lot must be on your mind. You have work to do and chores to finish. On top of that, the weather is extremely hot. Not to forget, your fave idols are making comebacks, but you're so outta date. Sometimes, you have to take a breather to enjoy the sun, the rain, and the summer. Release the stress with the freshest hits in K-pop. Jinjeonghae (take it easy)!
2PM - MAKE IT
Hottest time of the day? 2pm. HOTTEST OPPAS in K-pop history? I swear to the sun, 2PM. Jun. K, Nichkhun, Taecyeon, Wooyoung, Junho and Chansung who are finally back after five years with their seventh studio album, Must. "Make It" is a retro-jazz track with this authentic swag only 2PM could fulfill. I personally love how they stick with their signature breathy vocals and minimal yet sexy dance style, instead of blending in with the trendy electropop sound of K-pop today. How timeless could they be? Checkout their latest performance of 2011 hit, "Hands Up!" which still sounds as refreshing and hot as ever.
NCT DREAM - HELLO FUTURE
Just the positivity we need right now! The two missions of NCT Dream this era are to one, make peace and two, dream. From their first album (repackaged), "Hello Future" is not only the perfect get-together track to culminate Pride Month, but one to keep humanity going. The supremacy of this song reminds me of Taylor Swift's "Me" and Little Mix's "Power," and promoting this kind of music is not easy but gives today's generation so much hope and motivation. One thing we want SM to clarify is, what and where the f is this "Kwangya" that has also been mentioned in songs from EXO and Aespa?
LOONA - PTT (PAINT THE TOWN)
LOONA is serving! But not just the typical tropical sound. These ladies explored Indie-pop to spice up some badass moombahton beats and come up with "PTT" or "Paint the Town." The interesting turns from festive and melodic verses to hardcore hip-hop dance breaks really paint color and texture into the song. Whether you're listening to LOONA for the first time or not, you can see how uniquely talented the twelve girls are in this track alone. I don't know how to not exaggerate, but each note they sing and each bar they spit out is fire. 10 million views in just one day, deserved!
STRAY KIDS - MIXTAPE: OH
Our hearts may be stray, but there's no place like home. What home? The heartwarming music of our OT8. The Stray Kids are back to share their latest Mixtape: Oh or "Ay" as read in Korean. What makes the song so homesy is the down-to-earth vibes and the feelings are relatable af. We all grow up but at one point in life, there will always be someone to bring out the younger and innocent self in you. The chillwave synths, the airy sound, the heavy bass all on a mellow beat add up so much emotion to their heartfelt vocals and powerful rap.
M.O.M (MSG WANNABE) - FOOLISH LOVE
You know those lovey dovey tingly wingly feels you get at night when you tune into love confessions over the radio? If you have gone through this phase, I totally feel you. Well Hangout with Yoo, Seoul's most-watched Saturday show, gathered a few entertainers to parodize vocal group SG Wannabe, and named themselves MSG Wannabe. Sub-unit M.O.M's song "Foolish Love" is surprisingly no joke. The mellow track gives off that nostalgic and warm sound, perfect to play during rainy summer nights. Wait for the harmonization towards the end of the track, it hits the spot.
EPIK HIGH - RAIN SONG (FEAT. COLDE)
Speaking of rainy summer nights, you'll need some Epik High. The multi-awarded hip-hop trio has gifted us with an alternative R&B track "Rain Song" which features the soulful voice of K-indie oppa Colde. Just some heart-to-heart music, this song is a reminder for you to give life to what you feel. Even sadness is valid. "It's useless to blame you or me or this lonely weather, just let me miss you wholeheartedly." If you're missing someone right now, play this song (preferably during rainfall) and allow yourself to cry and dance and let it all out.
HAN SEUNG WOO - SEE YOU AGAIN
Still crying? We're not quite done yet. Singer-songwriter from Viction and X1, the multi-talented Han Seungwoo will successfully have you in tears with "See You Again" from his second mini-album, Fade. The way he conveys so much pain in his lyrics and on the keys is so sad yet so calming, coming from the voice of an angel. It just has me thinking, how could anyone break his heart? Let's make most of his album promotions before we bid farewell, as he's set to enlist for military services next month. Han Seungwoo oppa, hwaiting!
DRIPPIN -  FREE PASS
If you're ready to recover, here's a happy feel-good song for y'all- and it's free! Trying out the camping concept is Woollim's rookie boy group, Drippin. The visuals of these boys in "Free Pass" are as bright as the sun, they can substitute for your vitamin D. But what's so cool about this song is that if you listen carefully, their vocals on top of the synths lean toward an electro-popish sound, yet the fun beats and kicks give off old school feels, giving the song a cooler color of sound when you listen to the song alone.
SHINEE - SUPERSTAR
How many surprises has SHINee hidden in the SM bank? Imagine that, with maknae Taemin already in the military for one month by now, the boys are still releasing hit after hit! "Superstar" is a groovy 80's modern pop track for the lucky Japanese Shawols out there. This is yet another pandemic anthem to add to your home party playlist. Superstar is also their newest Japan EP since 2018 and finally includes the Japanese version of "Don't Call Me." The passion SHINee has for performing and the love they have for the fans is endless. Shawols are blessed!
TWICE - PERFECT WORLD
For a fact, no one is over "Alcohol-Free" yet, but TWICE gotta do what they gotta do and that is chacha their way into the J-pop scene for now. For their latest Japanese single "Perfect World," the girls must have drank some hardcore energizer. I am obsessed with this new mix of upbeat latin pop and edgy western rock. Their heavy choreo is damn powerful and each member just flames with charisma. Congratulations to the Once fandom as well, for breaking their record and reaching 5 million views in just 20 hours of release! This comeback is fire.
Chingudeul! So how was the dive? Refreshing? Hot? Both, right? You needed this round-up, I know you did. Though, I don't think I'll be able to move on from 2PM's comeback for weeks or months or maybe the rest of the year. Next week, we will have more of the newest K-pop hits to craze over from your faves Taeyeon and AleXa. Till then, annyeong!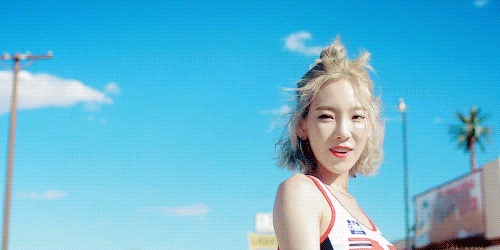 Gif by kittaeyeon, originally from SM ENTERTAINMENT Co., Ltd.
Image Credits: 2PM by Minhee Jung, CC BY 4.0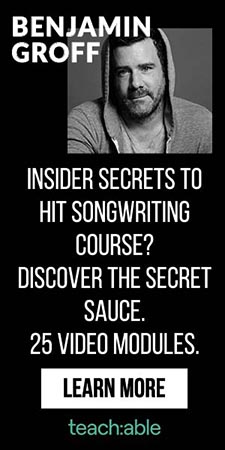 Hannah Lee is a Hallyu enthusiast from K-music to K-drama to K-food and even K-fashion. By day she takes her architectural apprenticeship, but by night she fangirls till sunrise. According to her latest MBTI test, Hannah is a perfectionist who has a lot of miscellaneous thoughts and is lazy... but passionate!