WTF HAPPENED TO UNICORN KID?
In the early aughts, there was this Scottish trance-chiptune-vaporwave wunderkind named Unicorn Kid, who had more killer tunes to his name than most other artists on the come up in dance music at that time. This was pure raving through and through, but also carried serious pop vibes. Was this the kind of crossover the scene needed? It seemed like every song Unicorn Kid dropped was a banger, reaching more and more with every new release. He was poised to be the next big thing (at least in my eyes) when he was booked on Coachella 2013. But dropped out quietly last minute, and has hardly been heard of since. 
So … what the hell happened to Unicorn Kid? 
September 7th, 2014 … Five years ago to the day (almost), Oliver Sabin took to Twitter to announce his retirement from The Unicorn Kid moniker. It was a sad day for us superfans.




But we were hopeful. 
The producer promised something new. A project on the horizon would give us something to look forward to. But years later and there has not been a word from our once favorite artist.
Boy do I wish we had more to report on this. That the WTF was a deep dive into the lurkings of the internet, where I'd come up from spelunking with hundreds of new songs from a different alias. Alas, this is not the case. Oliver Sabin has gone completely underground. Save for a private Instagram account there is nothing of note from this man who once made thousands happy. This WTF really is a WTF. Like What the FUCK? What the HELL. Life's not fair. Damn.
I fear the inevitable to be true, that Unicorn Kid is no more. We here at We Are: The Guard find this quite devastating. His songs are some of the raddest we've ever heard. In the world with acts like Virtual Self and Sophie making chipwave inspired music cool for the masses, Unicorn Kid could have thrived. Where once upon a career there was no community, no place for him, there might be now.
I guess the best we can do is turn the world on far too late to an artist that once was and never will be again. Let's check out the best of an artist we definitely wish there was more from.
NEED U
"Need U" feels like it lies square in the middle of David Guetta and Disclosure. Aka EDM at its finest. With a hook so catchy, it should probably get checked out for infectious diseases. The song rides the line between pure pop and garage-trance, making a banger of extreme proportions in the process. This song is huge where it needs to be and small and simple in other places, taking the listener on a journey of emotions so that they might truly be able to understand the need that Unicorn Kid is attempting to express. What a jam. It's definitely a shame it never got played out more.
PURE SPACE
This manages many of the similar ideas as "Need U," but without the vocal sample. "Pure Space" is one of Unicorn Kids equally heavy-hitting tracks, utilizing his go-to deck of sounds straight out of the SNES sampler back. This 2012 single (same year as "Need U," same vibe) feels like the soundtrack to a game where the characters don't do so much. They sit around, complain about their lives and eventually end up at the club for a night of slow dancing to house music. Grooving half-time to music at double speed. Maybe the game would be called something like Millennial Malaise, but I don't think the word Millennial had been coined yet.
TRUE LOVE FANTASY
Where "Need U" and "Pure Space" are a bit more avant-garde in their approach, "True Love Fantasy" is seriously straightforward. This one almost follows traditional pop structure, with a chorus of anime girls (or Talk to Animals) screaming about "ecstasy dreams." Here, the drums are trap-inspired and with big high hats, and hook-driven synth bop. In the third act, Sabin drops us into a trance break that shows he respects the genre, but doesn't rely on it. This isn't the kind of song one gets lost at the rave. No, it consistently brings you back to Earth and grounds you.
FEEL SO REAL
"Feel So Real" is arguably the greatest song of the decade.  In 2013, Unicorn Kid took all he learned from his earlier singles and perfected it. This track is a little bit trance, a little bit chiptune, and perfectly constructed pop. There's a catchy chorus, a breakdown where we're asked if we feel it too. Oh yeah, we do, Unicorn Kid. Most definitely. On this one, we've got vocals going the whole time, matching pop with dance beat for beat. This was an era where at best songs utilized a sample at most, but Sabin went full on pop song here. "Feel So Real" belongs on the radio as much as it does the rave. Why it wasn't, we'll never know.
BOYS OF PARADISE
This goes to show that even Unicorn Kid's earlier singles were bumping. Although "Boys of Paradise" is much more raw than his later singles, it still demonstrates an extreme understanding of how to get the dance floor moving. "Boys of Paradise" comes off the 2011 Tidal Rave EP (alongside "True Love Fantasy" and "Chrome Lion"). It's far chiptunier and trancier than his later, more pop-influenced songs, and certainly belongs as the soundtrack to banging video game. If this stuff ever got played, it could have tore the rave up, guaranteed. At least caused a tidal rave. Who knew there was someone out there perfectly melding chillwave and rave? Me, that's who. Now you do too.
DJ KHALED FT. DRAKE  -  I'M ON ONE (UNICORN KID STADIUM MIX)
Before DJ Khaled was a complete and total joke and Drake became one of the biggest superstars on the planet, there was "I'm On One." The original version is good (it's great, I'm not complaining), and is responsible for turning much of the world onto Khaled and Drake. But it's the Unicorn Kid STADIUM mix that had me pumping at that time. Sabin is all kinds of cracked out on this one, ramping the song up to 4000. When this song breaks at 56 seconds, it breaks so big it can hardly be contained. Unicorn Kid knew exactly how massive this tune was, even naming it the "Stadium Mix" because that's exactly the kind of venue this should have been played in. Where was the Unicorn Kid set at EDC 2011 at the Coliseum? Come on. Maybe with some early exposure, we'd still have Unicorn Kid around today.
--
Unicorn Kid was invited to play Coachella in 2013, but it must have been too little too late. By that time, it seems like he was already on the way out. That kind of exposure at the moment where you're considering about giving it all up, would be the exact kind of experience to make you feel trapped. 
Well, I hope your mental health is alright Oliver. That's more important than anything. I'd love some new music. Hell, after today, we all would. We get it though, we get it.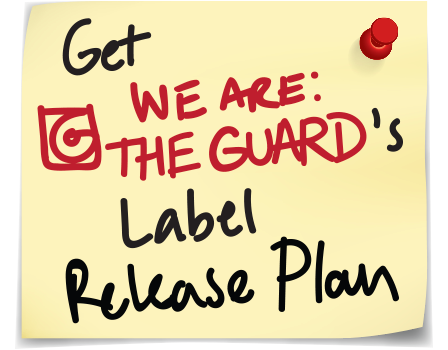 From deep within the murky depths of the Los Angeles River emerged a creature: 50% raver, 50% comedian, 10% Robotcop. Kurt Kroeber doesn't own a dog, operates Soundbleed (the world's only dance party comedy talk show rave), and is down to party with you. Come up some time and say "Hey dude!" But definitely make sure to casually drop the secret Illuminati password.