­THE 8 BEST INDIE POP SONGS IN THE WORLD RIGHT NOW
Image by Anthony Tran on Unsplash
Welcome back to another week of our best indie pop songs round up. Every week is a good one in the world of sharing the best new music, but this week is especially good. With another soul-bearing single from Annika Wells, to futuristic new tracks like Kareem Ali's "Feelings Never Go," there's a bit of something for everyone here.
LOVE SUCKS - ANNIKA WELLS
It's been official for a while that Annika Wells can do it all. Not only is she an amazing vocalist and songwriter for her artist project, she also has cuts with The Jonas Brothers, PRETTYMUCH, and BTS to name a few. On her newest single, "Love Sucks," she once again delivers the honesty that we fell in love with on her last release, "F*** Being Sober." With electric guitars supporting her clear vocals, "Love Sucks" paints a heart wrenching picture of loneliness.
GOOD GRACES - SPENCER WILLIAM
The wait is over. Spencer William's Little Wars EP has arrived and it packs a punch. On the new ballad "Good Graces," he delivers his signature larger-than-life anthemic chorus, but also shows us a new, softer and stripped back side. He's a true triple threat, skillfully writing, producing, and performing the songs on this EP. We couldn't be more excited to see what else is in store.
FEELINGS NEVER GO - KAREEM ALI
Within the first few seconds of "Feelings Never Go," I felt like I was floating in some kind of Herbie Hancock-esq futuristic space scene. Upon reading Kareem Ali's bio on Spotify, it turns out he has a passion for space and even wanted to be a rocket scientist growing up. More specifically, Afrofuturism is at the core of Ali's work. Either I'm hitting the nail on the head OR Ali's vision is really clear and he's just really amazing at executing it. Or both. Anyway! "Feelings Never Go," off of Ali's newest EP Getting Through, is so special, unique, and unlike anything else I've heard recently. Give it a listen!
PROXIMITY - KENI
If you want to be early to the party on the next big thing in indie pop, meet LA-native Keni. "Proximity" is airtight. The production skillfully supports the lyrics, her whispery-smooth vocals sound amazing, and the music video serves some major early 2000s Lindsay Lohan vibes.
THINGS - ACOUSTIC - CHARLIE HOUSTON
Great songs can stand alone without a ton of production, and "Things" by Charlie Houston is a great song. With a new acoustic version, the formerly bouncy indie/R&B track is stripped down to mainly vocals and acoustic guitars. If you want to know more about this emerging indie pop artist, be sure to check out our Featured Finds post here!
LOVE SONG - MARÍA ISABEL
María Isabel is such a bright light, and her newest release "Love song" radiates warmth. The Domincan-American R&B artist has carved out her space in the genre with her gentle vocals and poetic, wise-beyond-her-years lyrics. Electric guitars support the truths she shares on "Love song." She sings: "Patience and waiting- I'm learning are not the same thing."
TRY TO TRY - SAMMY RASH
It's not often that you hear a song that is introspective, but also sonically really, really fun and sammy rash has achieved this feat on his newest release, "try to try." He reflects openly and honestly on the ways that he gets stuck in his head and doesn't communicate with the people in his life. 
I'm always late cause I think too much
I need some extra time
I say I'm on the way but I won't show up
I got stuck in traffic that's a lie
No reply
Busy trapped inside my mind
Try to run, try to hide
I should really try to try
LANCE REDEKER - TRUMAN
At just 18, Lance Redeker is crafting the indie soundtrack of your summer. His newest song "Truman" feels drenched in sunlight, bass, and shimmery guitars. Equal parts dreamy and clear, his vocals and lyrics tell the story of checking in on someone from the past.
---
Looking for more? You're in luck. Follow our Weekly Indie A&R Chart playlist updated every Tuesday.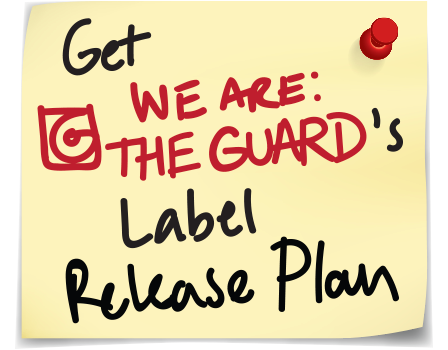 Arielle Tindel is from Cleveland, Ohio. She recently graduated from Berklee College of Music with degrees in Music Business Marketing and Songwriting. In her free time, Arielle can be found gardening or playing bass.