FEATURED FIND: CHARLIE HOUSTON, THE INDIE POP UPSTART WHO KNOWS HOW TO KEEP IT REAL
Photo Credit: Gaëlle Leroyer
Authenticity. It's an increasingly nebulous concept, particularly in a world full of curated Instagram feeds, filtered and painstakingly edited within an inch of their lives. Even when you push too far in the other direction, it can seem gimmicky, with even the most socially irresponsible of corporations nowadays attempting to foist an artificial brand of "genuineness" onto their audiences. Charlie Houson, however, is the very definition of authentic. There's no point questioning why, as it quite frankly defeats the purpose of what this indie pop upstart is all about. The fact of the matter is, in a progressively synthetic society, Charlie Houston knows how to keep it real. And We Are: The Guard frigging loves her for it.
 

 

 

View this post on Instagram
Hailing from Toronto, Ontario, Charlie Houston made her breakthrough earlier this year with "Calls." According to Charlie – who attended the Clive Davis Department of Recorded Music at NYU before dropping out due to a severe bout of anxiety – the aim of her art is "to be super authentic and address sh*t that all young people deal with." Just one song in, and it's already mission accomplished with "Calls." Written about the dissolution of a long-distance relationship, "Calls" isn't afraid to delve into the ugly, messy truths of being a teenager in unrequited love. Name-checking everything from empty JUUL pods to ordering Uber Eats from bed, it's an effortlessly cool, relatable piece of bedroom pop that received cosigns from both Apple Music's Zane Lowe and Spotify's New Music Friday following its release in January.
CHARLIE HOUSTON - CALLS
Charlie Houston's success continues this March with the release of "Things." "The song is sort of about becoming so infatuated with someone that you begin to lose sight of who you are. Also comparing yourself to the kind of person you think they want, and trying to become that," explains Charlie of the cut, which hears the 20-year-old deploying forward-thinking production techniques such as vocal pitch-shifting and sampling to a spin narrative that'll resonate with anyone who's ever had their identity and values stolen at the hands of another. Indeed, "Things" made me feel so seen the first time I listened to it, I had to go and sit with my thoughts for a good five minutes afterwards, like I was recovering from an especially intense therapy session.
CHARLIE HOUSTON - THINGS
With authenticity in short supply, We Are: The Guard couldn't be more thankful for artists like Charlie Houston reminding us it's okay to be human in all of our flawed, imperfect glories. And with a debut EP, the five-song collection I Hate Spring, due out on April 23rd on Arts & Crafts, something tells us this Canadian prodigy is only at the start of bringing her breed of realism to the masses. In celebration, We Are: The Guard recently caught up with Charlie Houston to discuss her plans for the year ahead, as well as talk about her creative process and her interests outside of music.
--
WE ARE: THE GUARD: Hey there, Charlie! Thanks so much for chatting with us. As 2021 enters full swing, what's on the horizon for this year?
CHARLIE HOUSTON: The rest of my EP is coming out April 16th! Then, hopefully releasing some more songs throughout the summer and into the fall- since touring isn't really a thing right now. I'm also really hoping to get a merch line going in the next couple of months.
WE ARE: THE GUARD: You just released "Things" and we LOVE it! Can you tell us about the creative process of writing this song?
CHARLIE HOUSTON: For "Things," I knew I wanted the production to be more electronic and have a pretty hard drum beat. The song is essentially about morphing into the kind of person you think your crush wants, even though that's not who you really are. I feel like this is something a lot of people struggle with, not just when it comes to relationships but with the saturation of social media telling us what's cool and what's not.
WATG: Can you share any stories about creating the music video?
CH: The music video doesn't have a narrative or anything. I didn't want my first video to have a storyline really, because I was more focused on the aesthetic of the song. I wanted the video to be a visual representation of how the song felt.
WATG: How did you get started in music?
CH: My dad bought me a guitar when I was a kid and it all sort of went from there. I started writing my own songs, then in high school sort of got into music production (which absolutely blew my mind). It felt like there were no restrictions in terms of the possibility of sounds one could make with modern day music production technology. After that, I started working with a music producer in Toronto who helped me with all the songs I'm currently releasing.
WATG: Outside of music, do you have any fun hobbies or talents that people might not guess?
CH: I have currently been super obsessed with Call of Duty Zombies. I don't know why, but I'm actually addicted. I'm quite a big fan of playing sports as well, I played competitive hockey for almost 10 years I'd say. I also really like board games. Settlers of Catan is a favourite in my house.
WATG: What's on your playlist right now?
CH: Oh god- I feel like my playlists change so much. Still Woozy and Kaytranada are pretty consistent artists that I listen to a lot. I've also been super into Verzache's new album.
WATG: Have you ever had a paranormal encounter?
CH: My friends and I used a Ouija board a lot in first year university and that ended in some terrifying nights- honestly might be too terrifying to talk about lol.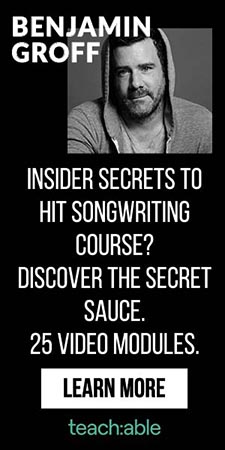 Jess Grant is a frustrated writer hailing from London, England. When she isn't tasked with disentangling her thoughts from her brain and putting them on paper, Jess can generally be found listening to The Beatles, or cooking vegetarian food.
Charlie Houston
Birthday / Sign
February 3, 2000 and Aquarius Pets: Tiny dog names Tia
Favorite Movie/Show
Back to the Future
Favorite song by another artist
Electric Feel by MGMT
Hobby / Passion
Call of Duty Zombies
Drink of choice
Peach juice box or Stella Artois
Dream Collaboration
Kenny Beats
What's in your fridge
Pickles and hummus
Celebrity Crush
Margot Robbie
WE ARE: THE GUARD LATEST RELEASES
Leon Else