THE 10 BEST CHILL SONGS TO SEE YOU INTO OCTOBER
Photo by Sam Manns on Unsplash
Happy October! It's officially the month of pumpkins, spooky films, and trick-or-treating, and honestly? I'm so ready for it! Before I head out to my first of no doubt many pumpkin patches over the weekend, however, I'm back with another edition of We Are: The Guard's Best Chill Songs. Simply snuggle up under some blankets and enjoy the following chill selections from Luna Li, Duskus, Golden Vessel & rei so la, and lots more!
-
LUNA LI (FEAT. SERENA ISIOMA) – FLOWER (IN FULL BLOOM)
"Ethereal" is used a lot by music bloggers, me included, but Canadian producer Luna Li really is the definition of the term. Case in point: "Flower (In Full Bloom)." A collaboration with We Are: The Guard favorite Serena Isioma, "Flower (In Full Bloom)" is an opulent offering that hears Luna building upon her previous offering "flower." With delicate classical flourishes meeting Luna and Serena's lush melodies, "Flower (In Full Bloom)" is a celestial ode to moving on from a toxic, poisonous relationship.
DUSKUS – HOLDING U
Every time I listen to Duskus, it feels like I'm being surrounded by a comforting embrace. Having returned in June with "Hard Times," the British producer continues to tap into rawboned emotions on "Holding U." "I think with this release it came out of experimentation. I was trying lots of different drum patterns and wanted to write something with this little two-step pattern," says Duskus. With shuffling percussion underpinning his modulated vocals, "Holding U" sounds like a robot learning to love.
GOLDEN VESSEL & REI SO LA – JERSEY CITY
Golden Vessel's Maxwell Byrne and rei so la are quietly rediscovering the joys of traveling after the pandemic on the gorgeous "Jersey City." "The song is about staying in Jersey City and being so close to New York that you just want to jump on the train the second you're awake," says Maxwell. Bringing together Golden Vessel and rei so la's wide-eyed vocals and soft, gentle acoustic strums, "Jersey City" is a beautiful tribute to exploration and the value of venturing outside of your comfort zone.
WRABEL & MADI DIAZ – IT'S US
It's no secret we're absolutely huge, massive fans of both Wrabel and Madi Diaz here at We Are: The Guard, and today, the two artists are coming together as one on the crushing "it's us." Featured on Wrabel's recent debut album these words are all for you – home to the previously heard "london" – "it's us" is a lilting sunset lament written from the perspective of a couple coming to terms with the end of their relationship. "It's not me, and it's not you/It's us," emote Wrabel and Madi. Devastating.
TOTALLY ENORMOUS EXTINCT DINOSAURS – THE DISTANCE
Exclusive footage of me listening to "The Distance":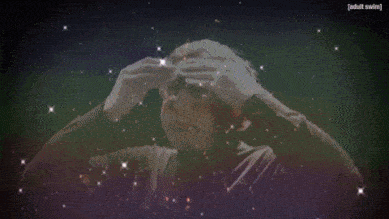 MEHRO – HOWLING
Los Angeles singer-songwriter mehro is plunging us into the depths of his unrequited love on his otherworldly latest single "howling." According to mehro, "howling" is about "when you miss someone so much, your understanding of reality is put into question." With mehro's aching falsetto voice coming intertwined with longing acoustic fingerpicking and very little else, "howling" is a spectral slice of emotionality that channels early RY X. "I'm alone, I'm home/Howling, howling," moans mehro. Listen.
CLEAR EYES & MARIAN HILL – EVERYTHING I'M MISSING
Just a few days on from embarking on tour with Marian Hill, Jeremy Lloyd returns as clear eyes this Friday with "everything i'm missing." The first single to be lifted from his forthcoming debut album hears Jeremy teaming up with his Marian Hill bandmate Samantha Gongol for a pillowy soft jazzy ode to the importance of "trust and letting go." "I know I've been a little distant/Too scared to make the wrong decision/Please show me everything I'm missing," utters Samantha with cottony ease. Enjoy.
808VIC – LIVED TO LOVE
While a lot of breakup songs tend to be born from high drama and intense emotion, Nigerian-born, Britain-based act 808vic is reminding us that we can meet the end of a relationship with a meditative calm on his latest single "lived to love."  "Oh/Made my way/Saved my soul/Weight is gone/Lived to love another day," sings 808vic over sublime fingerpicked acoustics and dancehall-esque beats on the transcendental cut, which comes accompanied by a video starring perhaps the ultimate fall sweater.
NOBODY LIKES YOU PAT – THE BUZZ I NEED
We Are: The Guard favorite nobody likes you pat has never been afraid to sing about his issues in his music, but "the buzz i need" is the most devastating, honest song of his career. According to Pat Kiloran, "the buzz i need" was written earlier this year after the Saint Paul musician overcame a major depressive episode. With lyrics about alcoholism, suicide ideation, and losing sight of the meaningful things in life, "the buzz i need" is a crushing, personal confessional that broke and mended me.
EDAPOLLO (FEAT. KENDL) – AFTERGLOW
If there's one album that you listen to this Friday, then I recommend that you make it edapollo's Blue Spring. Written over the last couple of years, while the British artist was in and out of lockdown, Blue Spring is a lush ambient odyssey from beginning to end. Consider: "Afterglow." A collaboration with Australia's Kendl, "Afterglow" closes Blue Spring on a deeply optimistic note, with the tender vocal samples lending the song a stunning feminine energy that edapollo reveals inspired most of the album.
-
Follow We Are: The Guard's Weekly Chart for more October vibes! xo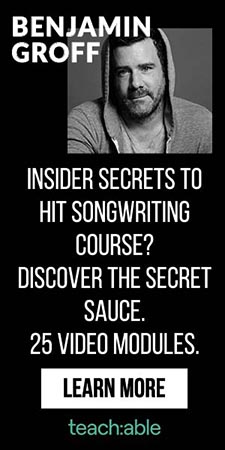 Jess Grant is a frustrated writer hailing from London, England. When she isn't tasked with disentangling her thoughts from her brain and putting them on paper, Jess can generally be found listening to The Beatles, or cooking vegetarian food.