10 TWITTER AND INSTAGRAM MOMENTS: CHRISTMAS EDITION
It's the most wonderful time of the year...to be tweetin'. That's right – it turns out our favorite artists spend the holidays just like us: eating food, watching films, and doomscrolling through the Twitter void. The only difference is our favorite artists have Chanel gifts to open while doing so (@nickiminaj). Oh, and since it's Christmas, I thought I'd sprinkle some Instagram magic throughout today's column, too. What can I say? The holiday spirit has me feeling generous. On that note, check out this special Christmas edition of We Are The Guard's 10 Twitter and Instagram Moments, featuring Cardi B, Ariana Grande, Dionne Warwick, and more.
-
CARDI B AND OFFSET'S CHRISTMAS DECOR IS STUNNING
If you see me taking pictures by my tree till February...Mind ya business

— iamcardib (@iamcardib) December 26, 2020
Cardi B and Offset most definitely won this year's Best Christmas Decor Award, so I can't really blame Cardi for wanting to get as much 'gram content out of it as possible. I mean, those pink vibes? STUNNING!
Omg I just seen this pictures...soo pretty.I be taking the ugly pictures https://t.co/fMmakc4LYM

— iamcardib (@iamcardib) December 27, 2020
ARIANA GRANDE CELEBRATES WITH DALTON GOMEZ
 

 

 

View this post on Instagram
Merry Christmas from the Grandes! And, of course, Ariana's brand new husband-to-be Dalton Gomez! Did anyone else get some *serious* fuzzy feels looking at these photos? Adopt me, Joan!
DIONNE WARWICK'S UGLY SWEATER FROM JIMMY FALLON IS FABULOUS
Merry Christmas from my sweater and I. Thanks @jimmyfallon pic.twitter.com/2O5vqNKLeC

— Dionne Warwick (@dionnewarwick) December 25, 2020
Because what would the holidays be without Auntie Dionne and her ugly Christmas sweater, as gifted to her by the inescapable funnyman Jimmy Fallon? I personally think Dionne looks *fabulous*, if not a little understated…
I wore it all day, @jimmyfallon! You're the best. pic.twitter.com/PYrt0r6okq

— Dionne Warwick (@dionnewarwick) December 25, 2020
NICKI MINAJ AND KENNETH PETTY ARE CHRISTMAS ROYALTY
 

 

 

View this post on Instagram
OMGGG! A serve, much? I officially declare Kenneth Petty and Nicki Minaj the King and Queen of Christmas 2020! Can we also take a moment to discuss all of those Chanel gifts? Baby, I'm jealous!
LOLA BLANC IS HAVING AN ALAN RICKMAN CHRISTMAS
I'm watching Die Hard for the first time and SNAPE IS IN THIS???? This is my favorite movie

— Lola Blanc (@ohlalola) December 25, 2020
This was *literally* me this Christmas. No, really, how have I gone almost three decades without knowing Die Hard is essentially an alternate-universe Harry Potter? Alan Rickman forever <3!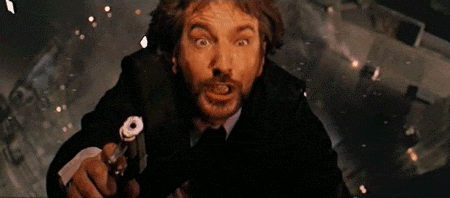 DUA LIPA SPENDS THE HOLIDAYS WITH THE HADIDS
 

 

 

View this post on Instagram
That moment when you realize Dua Lipa, Anwar Hadid, Gigi Hadid, Zayn Malik, and Bella Hadid all spent Christmas under the same roof. I'm quaking at the mere thought! Oh, and how cute does Dua look in her lil' LBD?
HALSEY IS A GLOBAL PANDEMIC MOOD
wishing things were different. grateful they are "things" at all. I don't know. pic.twitter.com/OPcUuf63HM

— h (@halsey) December 26, 2020
I think we can all agree that this tweet by Halsey is a Mood™. This Christmas has been a holiday like no other, and while I hope we never have to deal with this global pandemic cr*p ever again, I'm still grateful for being here
Last night I made stuffed shells, baked ziti, seafood angel hair in white wine sauce, antipasta, and chicken parm. Tonight I made mashed potatoes, sweet potatoes, green beans, Mac n cheese, biscuits and my dad made a turkey! https://t.co/tJIkF7c6JO

— h (@halsey) December 26, 2020
TAYLOR SWIFT AND OLIVIA GET IN THE BOXING DAY SPIRIT
 

 

 

View this post on Instagram
Fun fact: Boxing Day is a UK holiday traditionally celebrated the day after Christmas, which suggests Taylor Swift has fully embraced the British life with her boyfriend Joe Alwyn. And so, too, has her cat Olivia. Just one question: WHERE'S MEREDITH?
MARIAH CAREY STILL HATES THIS TREE ORNAMENT
Ugh!!! That's it. I'm making my own next year!! https://t.co/FqQ1VcKeXt

— Mariah Carey (@MariahCarey) December 25, 2020
LMAOOO! And so Mariah continues to be haunted by this horrifyingly nightmarish Christmas tree ornament... Something tells me the Lambily are in for an emergency merch drop next Xmas!
— Mariah Carey (@MariahCarey) December 26, 2020
RINA SAWAYAMA CRIED A LOT THIS CHRISTMAS AND, HONESTLY, SAME
 

 

 

View this post on Instagram
Closing out with a reminder that Christmas hasn't been normal for many of us this year. Like Rina Sawayama, lots of us spent the day crying, missing family, and watching Coco, and you know what? THAT'S OKAY! Just remember: You're not alone <3!
-
Follow We Are: The Guard on Twitter for more. Merry Christmas. xoxo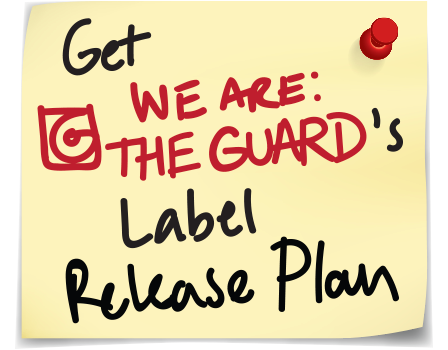 Jess Grant is a frustrated writer hailing from London, England. When she isn't tasked with disentangling her thoughts from her brain and putting them on paper, Jess can generally be found listening to The Beatles, or cooking vegetarian food.