10 TWITTER MOMENTS: ALICIA KEYS HAS THE WORST TASTE IN PIZZA TOPPINGS
Can you believe we live in a day and age in which Kanye West can announce he's running for president on social media and swiftly receive the backing of Elon Musk? Because, honestly? I can believe it! 2020 just keeps on getting weirder and weirder, and now Ye has returned to Twitter, something tells me it's about to get stranger. Anyways! Kanye wasn't the only celeb entertaining us on social media over the last seven days, as we're about to find out in this week's edition of We Are: The Guard's 10 Twitter Moments. Featuring Alicia Keys, Dua Lipa, Doja Cat, and more faves, this column has something for all the stans! #2020VISION
-
ALICIA KEYS HAS THE WORST TASTE IN PIZZA TOPPINGS
Y'all pineapple belongs on pizza. Yeah, I said it

— Alicia Keys (@aliciakeys) July 2, 2020
Okay, so maybe I can get behind black olives or anchovies at a push, but this? This is too far, Alicia Keys. I'm calling the cops.
P.S. NOT YOU TOO, JANELLE MONÁE!
— Janelle Monáe, Cindi Mayweather (@JanelleMonae) July 2, 2020
KANYE WEST IS RUNNING FOR PRESIDENT, BECAUSE 2020
You have my full support!

— Elon Musk (@elonmusk) July 5, 2020
I'm not sure what's worse: Kanye West as President, Kim Kardashian as First Lady, or Elon Musk as VP? I'm here for Second Lady Grimes, though!
We can see you, Grimes. https://t.co/0FfC2v5ZUd

— We Are: The Guard (@WeAreTheGuard) July 1, 2020
DUA LIPA SHARES SIZZLING VACATION SNAPS
() I'm shy () pic.twitter.com/j0e5jfKrAJ

— DUA LIPA (@DUALIPA) July 5, 2020
THAT! BODY! Is anyone else suddenly regretting going for that extra hot dog over the holiday weekend? BRB, I'm climbing aboard my Peloton.
DOJA CAT IS VERY BORED IN QUARANTINE
how do they make tader tots ? .

— FISH DOG (@DojaCat) July 5, 2020
Nobody:
Doja Cat:
MARIAH CAREY CELEBRATES THE ONE-YEAR ANNIVERSARY OF THE #BOTTLECAPCHALLENGE...
Last year I tried to crush the bottle cap challenge, but the bottle almost crushed me Here's the take you didn't see... https://t.co/VKGKnIXkLl pic.twitter.com/mkCVrbbG65

— Mariah Carey (@MariahCarey) July 7, 2020
Can you believe it's been one year since Mariah Carey's iconic, legendary #BottleCapChallenge? That bottle of vino was quaking even in the outtakes!
...AND CHLOE X HALLE CELEBRATE THE ONE-YEAR ANNIVERSARY OF THE ARIEL REVEAL
can't believe this was a year ago today https://t.co/UEEDwOzbyE

— chloe x halle (@chloexhalle) July 4, 2020
Now this is a day I'll never forget! It's such a shame production has since been delayed on The Little Mermaid due to the pandemic. Chloe x Halle's Halle Bailey was really about to be my favorite Disney Princess of all time!
KATY PERRY IS THE QUEEN OF FOURTH OF JULY
bb you're a firework and also #BlackLivesMatter

— KATY PERRY (@katyperry) July 4, 2020
THE FOURTH OF JULY CONTENT WE DESERVE!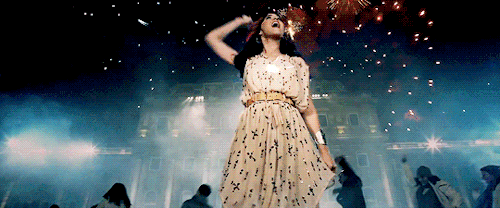 THE WEEKND TURNS MOTIVATIONAL SPEAKER
the world is yours.

— The Weeknd (@theweeknd) July 4, 2020
Exclusive footage of me after reading this tweet:
CONAN GRAY ENDS MICROAGGRESSORS
brrooooo why the fuck do people think it's okay to say shit like

"i'm not usually into *insert race* but i think you're hot"

uh WHAT? you think that's supposed to be FLATTERING? that you find my heritage and people ugly but i'm an exception? FUCK YOU.

— conan gray (@conangray) July 6, 2020
Erm? GO OFF, CONAN GRAY! These are the worst kind of people. We Are: The Guard encourages you to avoid them at all costs!
SHAMIR IS LOOKING BETTER THAN ALL OF US IN LOCKDOWN
Redid my braids, same color different vibe pic.twitter.com/IKOJDQsqbI

— Shamir (@ShamirBailey) July 5, 2020
Shamir's purple braids are officially giving me life! Can we also take a moment to appreciate that glowing face? Skincare goals, much? Alexa, play "On My Own" at maximum volume!
-
Why not follow We Are: The Guard on Twitter for more? x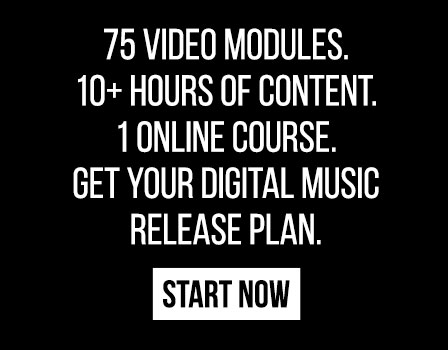 Jess Grant is a frustrated writer hailing from London, England. When she isn't tasked with disentangling her thoughts from her brain and putting them on paper, Jess can generally be found listening to The Beatles, or cooking vegetarian food.