10 TWITTER MOMENTS: ARIANA GRANDE AND DALTON GOMEZ ARE HALLOWEEN GOALS
There was a whole lot of spookiness across my Twitter feed over the last seven days. And, no, I'm not talking about Mark Zuckerberg's Metaverse. I'm talking about Halloween, of course! I'm pleased to say our favorite celebs didn't disappoint on the costume front, with the props and prosthetics creeping back better than ever. Before we turn our attention to more Christmasy matters, then, check out this week's extra special eerie edition of We Are: The Guard's 10 Twitter Moments, featuring Ariana Grande, JAY-Z, Mariah Carey, and seven other faves.
-
ARIANA GRANDE AND DALTON GOMEZ ARE HALLOWEEN GOALS
— Ariana Grande (@ArianaGrande) October 31, 2021
*Lady Gaga voice* AMAZING! STARTLING! SHOCKING! Ariana Grande delivers the content every Halloween, and, honestly? I'M SO HERE FOR IT! I'm also loving the addition of Dalton Gomez as "Handsome Scuba Man." Ariana and Dalton are giving relationship goals!
i want someone to look at me the way dalton's looking at you with all those prosthetics on pic.twitter.com/CANdtkONjn

— b (fan account) (@sheeshgwws) October 31, 2021
JAY-Z FINALLY REMEMBERS HIS TWITTER PASSWORD
Thank you to everyone in that video package , I'm definitely gonna cry in the car .

— Mr. Carter (@sc) October 31, 2021
WAKE UP, BABE, NEW JAY-Z TWEET. Following months of radio silence, Shawn Carter finally remembered his Twitter password on Sunday to thank everyone for his emotional induction into the Rock and Roll Hall of Fame. Now if only he could encourage Beyoncé to do the same!
In my excitement , I failed to prize, and acknowledge JAZ-O, he was the hometown hero that made the dream tangible . Thank you good man… ok let me lose this password for another year or so . Thank you all again , incredibly humbled by your love .

— Mr. Carter (@sc) October 31, 2021
MARIAH CAREY IS COMING FOR HER CHRISTMAS ROYALTY CHECKS
Ready? Let's go! #MariahSZN pic.twitter.com/cEaFrRBHwJ

— Mariah Carey (@MariahCarey) November 1, 2021
She recently told her fans "not yet," but finally. MARIAH CAREY SEASON HAS ARRIVED, BABY! While it may feel too early for Christmas for some, I'm personally more than ready to start giving Mimi her royalty checks. Oh, and did I spot a date in this video? Hmm!
Mariah Carey on November 1st: pic.twitter.com/mkFIQDGmv3

— Spooky fag (@sorryelite) October 31, 2021
HARRY STYLES JUST ENDED COTTAGECORE AS DOROTHY
HARRYWEEN. New York City, NY. I pic.twitter.com/hicpTEWuu0

— Harry Styles. (@Harry_Styles) October 31, 2021
OMG. NOTHING BUT RESPECT FOR MY DOROTHY. Harryween Styles really ended cottagecore with this Wizard of Oz-inspired costume, huh? Can anyone else hear Candence Owens screaming "BRING BACK MANLY MEN!" into the Twitter abyss from here? Haha. I LOVE HIM!
girl are you okay

— abbey εїз (@abigate_) October 31, 2021
CHLOE BAILEY SERVES FISHY REALNESS AS SHARK TALE'S LOLA
she's dangerous, supa bad. better watch out she'll take your cash… pic.twitter.com/RO3tDmDccN

— Chlöe (@ChloeBailey) October 29, 2021
CHLOE BAILEY IS THE BADDEST! Between Halle playing Ariel in the upcoming live-action of The Little Mermaid and Chloe dressing up as Lola from Shark Tale, the Bailey sisters are really out here serving fine-ass fishy realness, huh? "She's a gold digga!"
LIL NAS X DRESSES UP AS VOLDEMORT AND NOT SQUIDWARD
he who must be called by your name pic.twitter.com/G5MeIQmTGu

— MONTERO (@LilNasX) October 31, 2021
AVADA KEDAVRA, B*TCH! Lil Nas X understood the assignment and then some with this Voldermort Halloween costume! I'm going to ignore the haters tweeting he resembles Squidward with his nose chopped off, as I personally think he looks insane! P.S. DOBBY!
YoU sHaLL nOT HarM HaRRy PoTTeR pic.twitter.com/ZyKcciZEIz

— Chel (@boburnhamswhore) October 31, 2021
THE WEEKND'S DON VITO CORLEONE COSTUME IS LEGENDARY
the don is coming… pic.twitter.com/l9Zj9EZ85T

— The Weeknd (@theweeknd) November 1, 2021
THIS! IS! LEGENDARY! No, really, how do The Weeknd's Halloween looks continue getting better and better? I didn't think Abel Tesfaye could top The Nutty Professor, but he's only gone and done it with this Don Vito Corleone costume! Those prosthetics, though?
— The Weeknd (@theweeknd) November 1, 2021
LADY GAGA IS READY FOR HER ACADEMY AWARD
A new trailer, sweeties #HouseOfGucci – only in theaters This Thanksgiving pic.twitter.com/4zVhazUo2N

— Lady Gaga (@ladygaga) October 28, 2021
Erm, are you freaking kidding me? JUST GIVE HER ALL OF THE OSCARS, ALREADY! Miss. Stefani Joanne Angelina Germanotta is definitely coming for the Academy Award for Best Actress with this performance of Patrizia Reggiani in House of Gucci. BRING ON THANKSGIVING!
Patrizia always gets what she wants. #HouseOfGucci pic.twitter.com/mZoap1wKC8

— Lady Gaga (@ladygaga) October 28, 2021
TAYLOR SWIFT IS ONE HOT SQUIRREL
can't talk right now, I'm doin hot squirrel shit #halloween2021 #HalloweenTaylorsVersion pic.twitter.com/N6asoXfGlB

— Taylor Swift (@taylorswift13) November 1, 2021
SQUEAK! Can you believe Taylor Swift really has her whole fanbase out here decoding the meaning behind her hot squirrel costume? Perhaps her next album is called Acorn? Perhaps 1989 (Taylor's Version) is coming out on National Squirrel Day? I NEED TO KNOW!
— taylor bridges (@tayIorbridges) November 1, 2021
SAWEETIE AND HALLE BERRY ARE THE CATWOMEN WE DESERVE
had to put on for the best Catwoman to ever do it @halleberry #saweetaween pic.twitter.com/OlGj5b2M80

— icy bae (@Saweetie) October 29, 2021
Halle Berry is one of the most underrated Catwomans of all time, so I'm loving the fact Saweetie is finally giving her the recognition she deserves this Saweetaween. Can we also talk about how goddamn incredible Miss. Berry is looking? GIRL IS AGING BACKWARDS!
purrrrr!! https://t.co/k1WscE9auM

— icy bae (@Saweetie) October 29, 2021
-
Until next time, why not follow We Are: The Guard on Twitter for more? x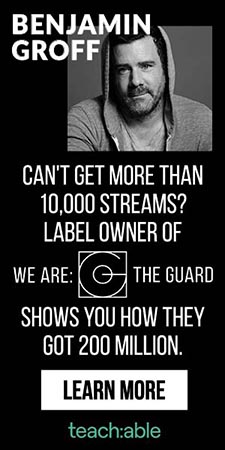 Jess Grant is a frustrated writer hailing from London, England. When she isn't tasked with disentangling her thoughts from her brain and putting them on paper, Jess can generally be found listening to The Beatles, or cooking vegetarian food.