10 TWITTER MOMENTS: CARDI B HAS BEEN WATCHING TOO MUCH TWILIGHT
RIP Fleets! November 17, 2020 – August 3, 2021! It was fun while it lasted (okay, it wasn't)!
Twitter engineers looking at the most Fleet traffic they've seen in months pic.twitter.com/RZBeceHM7Z

— Tessaract Thompson (@TatianaKing) August 3, 2021
Check out the latest edition of We Are: The Guard's 10 Twitter Moments, featuring Cardi B, Taylor Swift, Dua Lipa, and more!
-
CARDI B HAS BEEN WATCHING TOO MUCH TWILIGHT
I want to have vampire sex

— iamcardib (@iamcardib) July 30, 2021
This tweet is the definition of "Tell me you're watching the Twilight Saga without telling me you're watching the Twilight Saga." Anyways, I'm glad to see I'm not the only one who's been binge-watching these movies following their move to Netflix. BELLA AND EDWARD FOREVER!
TWILIGHT is now streaming on Netflix https://t.co/9vrl7DvGYF

— NetflixFilm (@NetflixFilm) July 30, 2021
TAYLOR SWIFT CELEBRATES THE ARRIVAL OF "AUGUST"
It's august

— Taylor Swift (@taylorswift13) August 1, 2021
Can you believe they named a whole damn month after the greatest song on folklore? BRB, listening to nothing but "august" for the next few weeks. "Remember when I pulled up and said 'Get in the car'/And then canceled my plans just in case you'd call/Back when I was livin' for the hope of it all, for the hope of it all?" *Cries*
also, august

— jackantonoff (@jackantonoff) August 1, 2021
DUA LIPA AND ANWAR HADID ARE IN LOVE IN ALBANIA
my love pic.twitter.com/9FWmKw4TRk

— DUA LIPA (@DUALIPA) August 1, 2021
RELATIONSHIP GOALS! Dua Lipa and Anwar Hadid are really having the most perfect summer vacation over in Albania, huh? Can we also talk about how beautiful Dua is looking here? If only I appeared this naturally glowing and radiant without my Fenty Beauty Pro Filt'r! *Sigh*
ALBANIA pic.twitter.com/35jtnz5Hav

— DUA LIPA (@DUALIPA) August 2, 2021
MILEY CYRUS BRINGS "7 THINGS" TO LOLLAPALOOZA
7 THINGS @ LOLLA pic.twitter.com/kY0WLmggOc

— Miley Ray Cyrus (@MileyCyrus) August 2, 2021
Erm, a whole damn rock star, much? Just a few weeks after inviting fans to help her choose her festival set lists, Miley Cyrus finally listened to our collective cries and offered up this brand new version of "7 Things" at Lollapalooza over the weekend. Hannah Montana is quaking!
— Miley Ray Cyrus (@MileyCyrus) August 2, 2021
LADY GAGA TRANSFORMS INTO PATRIZIA REGGIANI
Father, Son, and #HouseOfGucci only in theaters Nov 24 pic.twitter.com/h7sG5PuQK5

— Lady Gaga (@ladygaga) July 30, 2021
Lady Gaga really said "I'm an Italian girl from New York!"
father son and house of gucci pic.twitter.com/wIaNnl8TQK

— yasutoki (@yasutoky) July 30, 2021
SHAWN MENDES IS BECOMING A TWITTER TROLL
Where's he going https://t.co/0qcma6A5CT

— Shawn Mendes (@ShawnMendes) August 2, 2021
LMAO! Is anyone else absolutely living for this brand new troll energy Shawn Mendes is bringing to his Twitter account? It's honestly a significant improvement on his typical tweets about Scream and popcorn. Now if only Camila Cabello could teach her man how to use TikTok!
Same tho. Ruin is my life https://t.co/3TbQg1WwEM

— Shawn Mendes (@ShawnMendes) July 28, 2021
GRIMES AND AZEALIA BANKS ARE BEEFING AGAIN
Even if I did smell like a roll of nickels, is that bad?

— Grimes (@Grimezsz) July 29, 2021
"WHAT IS THE TEA? THE GIRLS ARE FIGHTING!" Grimes and Azealia Banks really is the Twitter beef that keeps on giving, huh? Just over two years on from Azealia accusing her of smelling like nickels, it appears Grimes is finally ready to get her revenge on the rapper. POPCORN TIME!
P.S. RIP Hipster Grimes!
Got this today, millennial version of eat pray love. I stopped being a hipster today - officially- by obtaining this mug. It was a gift so at least I know I didn't do this to myself , but obviously someone perceives me like this, and tbh I don't "not identify" with the cup. pic.twitter.com/X79E9lP8Wq

— Grimes (@Grimezsz) August 1, 2021
LIL NAS X THANKS THE HATERS FOR THE DISLIKES
thank u to everyone who made this possible. i am nothing without you guys lack of support. https://t.co/71yoIAPpob

— nope (@LilNasX) July 31, 2021
Just when I thought I couldn't love Lil Nas X any more! This man really couldn't care less what people have to say about him or his music. Honestly? It's a mood! As for me, I think "INDUSTRY BABY" is his best song to date, but the haters aren't ready to have that conversation!
the funny thing is the only actual nudity in the entire industry baby video was a woman's ass. not a single complaint. y'all know what y'all actually mad at lol

— nope (@LilNasX) July 29, 2021
JOE JONAS IS SENDING AN "S.O.S."
— J O E J O N A S (@joejonas) August 2, 2021
OMG! It seems Miley Cyrus wasn't the only one throwing it back to the Disney days recently! Just in time for the 14-year anniversary of "S.O.S.," Joe Jonas returned to Twitter on Monday with this hilarious video complete with a 2007-style wig! Did anyone else die at the scarves?
ARIANA GRANDE IS GETTING READY FOR THE VOICE
hello @nbcthevoice can september 20th hurry up please ? i love my #teamariana and i am waiting quite impatiently to be able to follow them all and to show you their work and for the world to fall in love with them the way i have !!!!!!! pic.twitter.com/TRdViGa0MR

— Ariana Grande (@ArianaGrande) August 3, 2021
STOP EVERYTHING! Are you actually telling me Ariana Grande has already picked her team for The Voice and I haven't even auditioned yet? This is absolutely tragic! Jokes aside, Ariana is really about to be the greatest judge of all time! My fall television schedule is fully booked!
We cannot wait for #TeamAriana! pic.twitter.com/nUGgNYip5S

— The Voice (@NBCTheVoice) August 3, 2021
-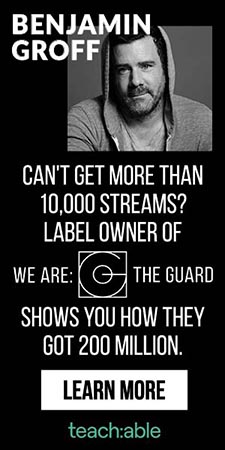 Don't forget to follow We Are: The Guard on Twitter for more! x
Jess Grant is a frustrated writer hailing from London, England. When she isn't tasked with disentangling her thoughts from her brain and putting them on paper, Jess can generally be found listening to The Beatles, or cooking vegetarian food.