10 TWITTER MOMENTS: MEGAN THEE STALLION APPROVES OF HOT GIRL DOLLY PARTON
Much love to Solveig for covering this column for me while I was on vacation last Wednesday. It turns out Twitter withdrawal symptoms are a very real thing, you guys! Being without the bird app almost brought me out in cold shakes and hot sweats, but I'm pleased to say I'm feeling a lot better now I'm finally home and back on my bullsh*t. On that note, let's get going with the latest edition of We Are: The Guard's 10 Twitter Moments, featuring Megan Thee Stallion, Machine Gun Kelly, Lil Nas X, and even more!
-
MEGAN THEE STALLION APPROVES OF HOT GIRL DOLLY PARTON
hot girl dolly https://t.co/18j5cBbM5Y

— TINA SNOW (@theestallion) July 21, 2021
COME THROUGH, DOLLY THEE STALLION! Carl Dean is one lucky, lucky, lucky man! I'm also living for the fact the Queen of Hot Girl Summer herself, Megan Thee Stallion, has given this her royal seal of approval! Just one question: When are we getting the Dolly and Megan collab?
Yessss Jolene remix coming soon Ikdr pic.twitter.com/BOiBBImbhS

— Nyla (@NylaOHWTSYN_) July 21, 2021
MACHINE GUN KELLY AND MEGAN FOX GO HITCHHIKING
my girl and i popped a tire in the desert and hitchhiked around joshua tree for two days
thanks for the hospitality to anyone who picked us up

— blonde don (@machinegunkelly) July 27, 2021
Can you imagine driving through the desert and pulling over to see Machine Gun Kelly and Megan Fox? I'd definitely convince myself it was down to some serious dehydration! Jokes aside, I'm absolutely living for the total chaoticness of this relationship! I want that kind of energy!
LIL NAS X CLAPS BACK AT THE "INDUSTRY BABY" HATERS
all jokes aside the idea of a gay agenda doesn't make sense. if someone influences you to suck cock you probably already wanted to suck cock.

— nope (@LilNasX) July 24, 2021
HE SAID WHAT HE SAID!
JACK HARLOW ON THAT SHOWER SCENE IN "INDUSTRY BABY"
Nas wrote the whole treatment for this video and I followed his lead every step of the way. If he had asked me to be in that shower scene I woulda been in that shower scene. I just let the mastermind cook. Honored to be apart of it.

— Jack Harlow (@jackharlow) July 23, 2021
STOP EVERYTHING! Are you seriously telling me we missed out on the opportunity to see Jack Harlow dancing butt-naked alongside Lil Nas X? I'm thinking a reshoot of "Industry Baby" is definitely needed! That, or Jack can come over and recreate the scene in my shower? JUST SAYING, OKAY?
wait!!! i didn't know! let's shoot it again! please jack harlow!!! please https://t.co/CJH6v5c8dV

— nope (@LilNasX) July 23, 2021
CHER AND BRITNEY SPEARS MAKE VACATION PLANS
When #FreeBritney is
FINALLY FREE,
I'm Taking her to San Tropez & We'll Eat Ice Cream To Her Hearts
Content.

— Cher (@cher) July 23, 2021
THIS IS EVERYTHING! Just a few hours after Britney Spears posted about her dream of going on vacation with Cher, the "I Got You Babe" star replied on Twitter in typically iconic fashion! I'm counting down the days until we finally get to see these two legends meet over a couple of sundaes!
 

 

 

View this post on Instagram
ARIANA GRANDE BRINGS BACK THE LOOP MACHINE
:) @Vevo pic.twitter.com/SzvnvpwjXy

— Ariana Grande (@ArianaGrande) July 22, 2021
YOU KNOW WHAT THAT IS? GROWTH! Ariana Grande bringing back the loop machine for this official live performance of "positions" really got me thinking back to those days she spent covering Imogen Heap in her bedroom! If she brings back the Mi.Mu Gloves, my life will be officially complete!
GRIMES AND JENNIE HANG OUT AT SPACEX
Jennie and Grimes go to space pic.twitter.com/d3FaY30hOf

— Grimes (@Grimezsz) July 25, 2021
Just a few weeks after hanging out with Dua Lipa, BLACKPINK's Jennie rocket-shipped over to Hawthorne, California on Sunday to spend time with Grimes at the SpaceX facility! If that isn't the definition of "living your best life," then I don't know what is! P.S. Coolest anime duo ever?
TROYE SIVAN HAS A QUESTION ABOUT THE OLYMPICS
Hey Siri when is the men's gymnastics on

— troye (@troyesivan) July 24, 2021
AN OLYMPICS MOOD!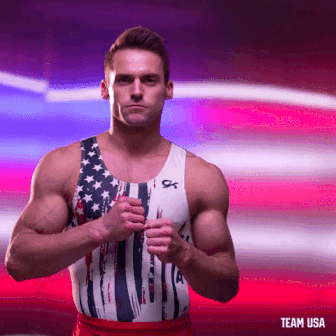 SHAWN MENDES GETS PARODIED BY NICK JONAS v
10/10 https://t.co/0b0MOivPzY

— Shawn Mendes (@ShawnMendes) July 22, 2021
It's no secret Shawn Mendes tweets like a dad, but it turns out he TikToks like a dad, too! Just a few days after Shawn made a hilariously amateur post on the video app, Nick Jonas was responding with this parody! Did anyone else die at the toilet in the background? LMAO!
us: release the tour dates already @ShawnMendes: pic.twitter.com/nm9HxxdOnr

— a j (@annali_jacobs) July 22, 2021
HALSEY GIVES BIRTH TO ENDER RIDLEY AYDIN
 

— h (@halsey) July 21, 2021
HALSEY IS A MOM! I REPEAT! HALSEY IS A MOM! I'm genuinely overjoyed for Ashley Frangipane, especially after all of the hardships and difficulties they've been through! Ender Ridley Aydin is the absolute cutest, not to mention I'm completely obsessed with that name! PROUDEST AUNTIE EVER!
 

 

 

View this post on Instagram
-
Why not follow We Are: The Guard on Twitter for even more? xo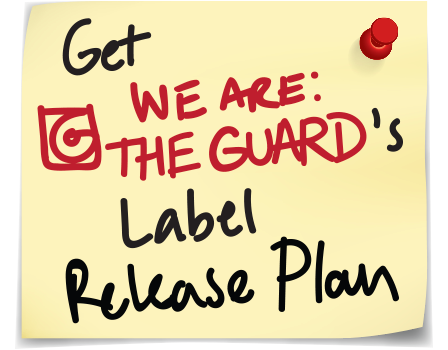 Jess Grant is a frustrated writer hailing from London, England. When she isn't tasked with disentangling her thoughts from her brain and putting them on paper, Jess can generally be found listening to The Beatles, or cooking vegetarian food.