10 TWITTER MOMENTS: CARDI B IS THE QUEEN OF TMI
Hi, everybody, and thanks for joining me for the latest edition of We Are: The Guard's 10 Twitter Moments! Last Wednesday, verified accounts were temporarily blocked from tweeting after a major bitcoin hacking scandal. And while it was wonderful to briefly live in a world where Donald Trump couldn't run his mouth for several hours, I'm ultimately relieved to have our favorite blue checkers back in action (Seriously, what would we do without @LilNasX?). Check out the following tweets from Cardi B, Megan Thee Stallion, Kanye West, and more!
-
CARDI B IS THE QUEEN OF TMI
Everybody that knows me knows this,Everytime I take a shit I wash my ass .I can shit 5 times a day imma wash it five times then .I just can't walk around with my ass like that .I feel ma uncomfortable

— iamcardib (@iamcardib) July 15, 2020
Cardi B is the queen of a lot of things, but she's mainly the queen of TMI. That said, perhaps we could all learn a thing or two from Bardi in the wake of the recent toilet paper shortage? BRB, Googling bidet recommendations.
NICKI MINAJ IS A PREGNANT GODDESS
The Virgin Mary by David LaChapelle pic.twitter.com/gXMQCXsEU0

— Mrs. Petty (@NICKIMINAJ) July 20, 2020
OMG. Nicki Minaj just saved 2020 with this pregnancy announcement. The Barbz are about to be some proud-ass aunties. Can we also talk about how radiant Nicki is looking here? A whole damn GODDESS.
LIL NAS X MANIFESTS HIS DREAMS
good job twitter https://t.co/It7R2Y0BSv

— nope (@LilNasX) July 19, 2020
It's no secret that Twitter has manifesting powers (see: Halsey manifesting her relationship with Evan Peters and Demi Lovato manifesting singing the national anthem at the Super Bowl). But if any of you skeptics needed further proof, check out this latest tweet from Lil Nas X. Now let's manifest him dropping "Call Me by Your Name" on Friday, LOL.
SASHA SLOAN DEBUTS "PLEASE WEAR A MASK"
new song!! pic.twitter.com/N0UmwSFr5w

— Sasha Sloan (@sadgirlsloan) July 18, 2020
ISSA BOP.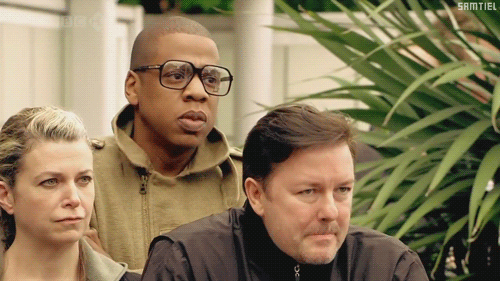 MEGAN THEE STALLION SHARES STATEMENT FOLLOWING SHOOTING
Black women are so unprotected & we hold so many things in to protect the feelings of others w/o considering our own. It might be funny to y'all on the internet and just another messy topic for you to talk about but this is my real life and I'm real life hurt and traumatized.

— HOT GIRL MEG (@theestallion) July 17, 2020
Sometimes it can be all too easy to forget that, behind every Twitter account, there's a real human being with feelings. That goes for even the biggest celebrities, like Megan Thee Stallion. I'm sure I'm not alone in sending her love and well wishes during this traumatic time.
FINNEAS ON WHY TO NOT VOTE TRUMP
Frank ocean hasn't released a single album during the Trump presidency and that ALONE is reason enough to vote him out this November

— FINNEAS (@finneas) July 16, 2020
KING OF SERVING TEA.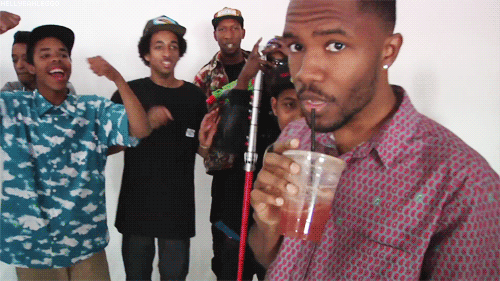 PHOEBE BRIDGERS AND KID CUDI IS THE COLLABORATION WE DESERVE
hum with me

— traitor joe (@phoebe_bridgers) July 15, 2020
Phoebe Bridgers and Kid Cudi is a collaboration I didn't realize I needed in my life. Now I'm wondering how I've managed to survive so long without it. These hums are about to be transcendent.
P.S. JAMES BLAKE, TOO?
Can I hum too? https://t.co/IcytCccM5y

— James Blake (@jamesblake) July 15, 2020
THE WEEKND ASKS FANS WHAT SONGS THEY WANT TO HEAR LIVE
you already know next time gonna be bigger... what songs off After Hours did you guys wanna hear live?

— The Weeknd (@theweeknd) July 19, 2020
ALL OF THEM.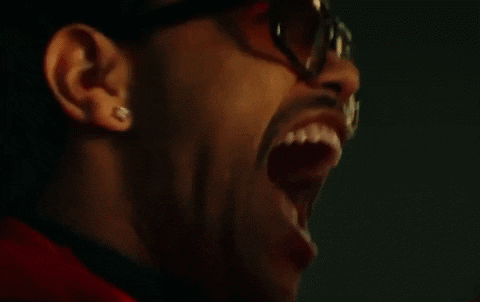 CYN IS SCARED TO FART IN FRONT OF HER BOYFRIEND
i have a new boyfriend which means i can't fart freely anymore

— Cyn (@cynthialovely) July 21, 2020
Let's be honest. Cyn is all of us at the start of a relationship. If you want your love to last, however, take it from me that you're going to have to let one out in front of them eventually. Just not on a day when you've been snacking on cruciferous vegetables.
KANYE WEST IS RETURNING HIS FOCUS TO THE MUSIC
Ima focus on the music now

— ye (@kanyewest) July 21, 2020
It's been a chaotic and quite frankly disturbing few days on Twitter for Kanye West, so here's hoping this tweet signals a healthy change in lifestyle for the rapper. No matter what you think of Ye, you can't deny he deserves understanding and sympathy just like the rest of us.
-
Don't forget to follow We Are: The Guard on Twitter for more! x
Jess Grant is a frustrated writer hailing from London, England. When she isn't tasked with disentangling her thoughts from her brain and putting them on paper, Jess can generally be found listening to The Beatles, or cooking vegetarian food.