10 TWITTER MOMENTS: CHANCE THE RAPPER IS BACKING KANYE WEST FOR PRESIDENT
This week on Twitter: Sad Will Smith. Pizzagate: The Sequel. And cake. Lots of cake. I mean… We may be stuck inside of our homes for the foreseeable future, but how can we possibly get bored in quarantine when we have this ridiculous bird app to keep us amused? Check out the latest edition of We Are: The Guard's 10 Moments, featuring Chance the Rapper, Lil Nas X, Thundercat, and more!
-
CHANCE THE RAPPER IS BACKING KANYE WEST FOR PRESIDENT
And yall out here tryna convince me to vote for Biden. Smfh https://t.co/JgbGBmPQk5

— Chance The Rapper (@chancetherapper) July 13, 2020
So it seems Elon Musk isn't the only celebrity backing Kanye West for president. And while I'm sure Chance the Rapper's heart is in the right place here, something tells me he ought to go and read this thread written by his good friend John Legend.
Reporters always ask me if more artists should speak out about politics. I always say ummmmmm not necessarily.

— John Legend (@johnlegend) July 13, 2020
LIL NAS X PREVIEWS HIS NEW SONG
CALL ME BY YOUR NAME pic.twitter.com/Za6UU63oSh

— nope (@LilNasX) July 9, 2020
Erm, did anyone order a bop? It's been a while since Lil Nas X has served us some fresh beats, but it's sounding like the Cowboy King has got something very tasty cooking with "Call Me by Your Name."
nigga the song didn't even exist last week https://t.co/C0tLfSzYXH

— nope (@LilNasX) July 12, 2020
THUNDERCAT IS MISSING MAC MILLER
Feels like macs death kicked the apocalypse off.

— ashy daddy (@Thundercat) July 11, 2020
This, this, and this. Can we have Mac Miller back, already? I'm becoming more and more convinced it was Mr. McCormick who was responsible for holding this world together *sigh*.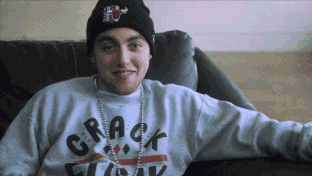 DIPLO IS HAVING AN EXISTENTIAL CAKE CRISIS
how do I tell if Im a cake https://t.co/b7hRozEvWV

— Thomas Wesley (@diplo) July 10, 2020
I'm ready and waiting for you, Diplo.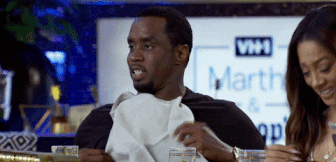 SZA'S MOM REVIEWS HER DAUGHTER'S NEW MUSIC
And here is my mother's review pic.twitter.com/tN3SgSgJhQ

— SZA (@sza) July 14, 2020
How can I get SZA's mom to adopt me? This is the cutest sh*t I've ever seen. Not to mention it's made me all the more excited for SZA to finally drop the album. Meanwhile, check those unread text messages, Miss. Rowe!
DUA LIPA IS THINKING ABOUT CHANGING HER HAIR AGAIN
should I bring her back? pic.twitter.com/BxCQkuD0wR

— DUA LIPA (@DUALIPA) July 14, 2020
As much as I've loved keeping up with Dua Lipa's various hair colors and styles over recent months, nothing – I repeat nothing – comes close to the iconic black bob era. Consequently, the only correct answer to this question is yes, yes, and yes!
TYLER, THE CREATOR IS GLOWING
be safe, the sun beaming pic.twitter.com/AlruFyRoRO

— Tyler, The Creator (@tylerthecreator) July 9, 2020
Tyler, the Creator living his best summer life and looking absolutely radiant in the process is definitely near the top of my "Things I Love to See" list. Just one question, Mr. Creator: Where's your mask? Safety first!
DOJA CAT <3 DOLPHINS
god damn i fuckin love dolphins

— ? tf ?? (@DojaCat) July 10, 2020
Nobody:
Doja Cat:
P.S. Anyone starting to notice a trend around here?
BEBE REXHA IS A POSITIVE-THINKING QUEEN
I know 2020 sucks, but we gotta start putting some positive energy out there. If we all keep saying 2020 sucks, all our negative vibes are just gonna make this year worse and worse. Let's start saying 2020 is gonna get better. 2020 sucks but it's gonna get better.

— Bebe Rexha (@BebeRexha) July 9, 2020
Amen, Bebe Rexha! Come on, everybody, let's try to manifest some positive vibes together: "2020 sucks but it's gonna get better. 2020 sucks but it's gonna get better. 2020 sucks but it's gonna get better."
KEHLANI'S DAUGHTER IS TOO PRECIOUS FOR THIS WORLD
we've got a hit on our hands. pic.twitter.com/MAxNHISkib

— Kehlani (@Kehlani) July 15, 2020
Did I hear the voice of an angel?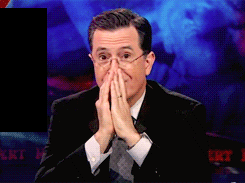 my greatest collab ever. pic.twitter.com/QT930XBThz

— Kehlani (@Kehlani) July 15, 2020
-
Hit We Are: The Guard up on Twitter for more! xo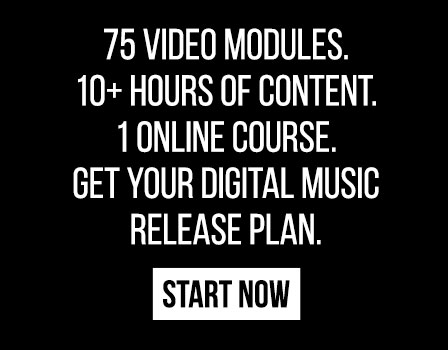 Jess Grant is a frustrated writer hailing from London, England. When she isn't tasked with disentangling her thoughts from her brain and putting them on paper, Jess can generally be found listening to The Beatles, or cooking vegetarian food.