10 TWITTER MOMENTS: CARDI B IS READY TO FEEL ALL OF THE FEELINGS TO ADELE
On Tuesday, Twitter woke up and chose violence. And by "woke up and chose violence," I mean started to roll out the downvote button. Meanwhile, the fight for the edit button continues. Until Jack Dorsey finally lets us correct our goddamn typos, then, check out the latest edition of We Are: The Guard's 10 Twitter Moments, featuring Cardi B, Dionne Warwick, Doja Cat, and lots more.
Did Twitter just allow people to downvote replies? pic.twitter.com/tfgHciuDxZ

— In My Mind (@MeAloneInMyMind) October 12, 2021
-
CARDI B IS READY TO FEEL ALL OF THE FEELINGS TO ADELE
Adele gonna make me argue with my man before my birthday

— iamcardib (@iamcardib) October 9, 2021
When the Cardi B tweet hits different. The countdown to Adele's return after six years is officially on, and honestly? I'm not sure I'm ready for the repressed emotions "Easy on Me" is about to unleash from inside of me. Something tells me my boyfriend is going to have a massive fight on his hands. LMAOOO.
Me having a arguing session with my imaginary boyfriend so i could relate to Adele's new song.#EasyOnMe pic.twitter.com/FlvjM5Razp

— Pau³⁰ (@mothergussi) October 5, 2021
DIONNE WARWICK WILL NOT BE PUTTING MAYONNAISE IN HER COFFEE
I am blocking this account. https://t.co/dYy0bZa55I

— Dionne Warwick (@dionnewarwick) October 7, 2021
Dionne Warwick coming for Corporate Twitter? I love to see it. Seriously, though. What was Hellmann's Mayonnaise thinking? I'm sure I'm not the only one who puked up in their mouth a little after reading this tweet. Dionne and Travis Scott definitely need to team up against these crimes against condiments.
It took me 40 minutes to remember how to do this. pic.twitter.com/sOXLEa5SNc

— Dionne Warwick (@dionnewarwick) October 7, 2021
DOJA CAT IS COMPLETELY OBSESSED WITH BUYING PUMPKINS
who out gettin pumpkins rn?

— punpkim halloweens (@DojaCat) October 6, 2021
Things I love to see: Doja Cat tweeting about pumpkins. It genuinely feels like this is my two personalities colliding. I'd also like to take this moment to thank Doja Cat for normalizing the idea of having pumpkins several weeks ahead of Halloween. GIVE ME ALL OF THE TINY, CUTE, ADORABLE SQUASHES, DAMMIT.
i like pumkins :(

— punpkim halloweens (@DojaCat) October 8, 2021
HALSEY ABSOLUTELY KILLED IT ON SATURDAY NIGHT LIVE
First time for everything I guess! Tune into @nbcsnl tonight pic.twitter.com/BhzkfiNG6w

— h (@halsey) October 10, 2021
There's been plenty of talk about Kim Kardashian's hosting skills on Saturday Night Live over the weekend, but I think it's time we shift the conversation to Halsey's performance. I mean. They only gave birth three months ago, and they're already back killing it on stage like it's nothing. A WHOLE GOD.
I can't believe I just did SNL for the 5th time!!!!!! It never gets old. Always electrifying and so fun to finally perform the new songs.

— h (@halsey) October 10, 2021
KID CUDI AND TIMOTHÉE CHALAMET HAVE THE BEST BROMANCE EVER
— The Chosen One : I YOU FRESHIE 4EVER (@KidCudi) October 10, 2021
CUDILAMET FOREVER. No, really. Is anyone else totally obsessed with Kid Cudi and Timothée Chalamet's bromance? This photo is giving me some serious Batman and Joker vibes. Can we also take a moment to discuss those recently released pics of Timothée as Willy Wonka? Gonzo could never. Haha.
Aghhhhhh shit lets go!!! https://t.co/s7rdUzxF90

— The Chosen One : I YOU FRESHIE 4EVER (@KidCudi) October 11, 2021
BRUNO MARS WAS WISHED A HAPPY BIRTHDAY BY A FAKE LIONEL MESSI
…. Thanks? https://t.co/Usmcgu0sFg

— Bruno Mars (@BrunoMars) October 8, 2021
Bruno Mars turned 36 years old on Friday, and to celebrate, the Hooligans spent the day sending their love to the Silk Sonic singer through the form of, erm, selfies? Even Argentinian soccer legend Lionel Messi took time out to forward his wishes. Perhaps he thought it was Bruno Fernandes? STAY RANDOM, TWITTER.
there's some kind of theme happening… https://t.co/8556yIdpec

— Bruno Mars (@BrunoMars) October 8, 2021
LIL NAS X WAS THE FLYEST LITTLE KID OF ALL TIME
this picture turns 10 years old today pic.twitter.com/F0m5IIJfb8

— MONTERO (@LilNasX) October 8, 2021
OMGGG. Lil Nas X was really out here putting the fans in a chokehold as early as 12 years old, huh? Hehe. This is the cutest, most adorable throwback photo of all time. Baby Montero was one stylish little dude. The polo shirt? The MySpace pose? The diamond earring? THE DEFINITION OF FLY.
Baby Montero

— Spotify (@Spotify) October 8, 2021
MEGAN THEE STALLION IS HYPED FOR VENOM: LET THERE BE CARNAGE
Venom $et pic.twitter.com/qjdkiRUbO9

— TINA SNOW (@theestallion) October 8, 2021
Megan Thee Stallion is keeping her nail technician and manicurist, Coca Michelle, booked and busy, and you know what? I'm absolutely here for it. Every design is a total masterpiece, although this Venom-inspired set is probably my favorite to date. P.S. BRING ON THE HALLOWEEN NAILS, MEG.
Someone has good taste @theestallion https://t.co/wkoS0o9GeQ

— #Venom: Let There Be Carnage (@VenomMovie) October 8, 2021
CHLOE BAILEY REMINDS US ONLY THE BADDEST BITCHES HAVE ALLERGIES
mood pic.twitter.com/H4XlBvkeii

— Chlöe (@ChloeBailey) October 7, 2021
WE LOVE A BAD BITCH WITH ALLERGIES. I don't think a day has gone by that I haven't had a Kleenex stuffed up my nasal orifices, so this tweet made me feel very seen. Oh, and while we're on the topic of Chloe Bailey, did anyone else see her performing on Jimmy Fallon last night? MY GIRL TRULY SLAYED.
nah allergies

— Chlöe (@ChloeBailey) October 7, 2021
SHAMIR PRACTICES RADICAL ACCEPTANCE ON "GAY AGENDA"
silk chiffon and gay agenda being out in the world at the same time... heterosexuality is SHAKING

— Shamir (@ShamirBailey) October 12, 2021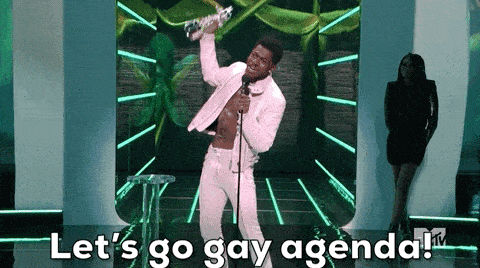 -
Don't forget to follow We Are: The Guard on Twitter for lots more. xo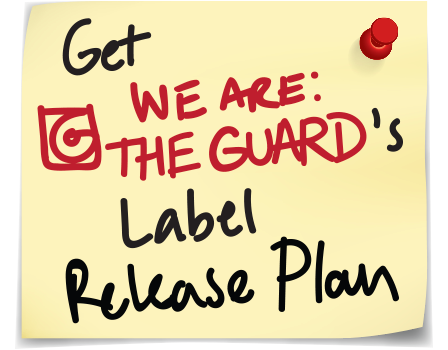 Jess Grant is a frustrated writer hailing from London, England. When she isn't tasked with disentangling her thoughts from her brain and putting them on paper, Jess can generally be found listening to The Beatles, or cooking vegetarian food.