10 TWITTER MOMENTS: CHANCE THE RAPPER REVEALS THAT HE SAVED A MAN'S LIFE
Beefs, breakups, and in SOME people's cases, breakdowns – we saw it all on Twitter in 2018. But something tells us that celebrities aren't planning on slowing down on the social media front as we head into 2019. And while we can't predict what memes, dramas, and divisive political endorsements are going to come up over the next 12 months, you can rest assured that your favorite team of voyeurs, We Are: The Guard, will be here to bring them all to you in the form of 10 Twitter Moments. On that note, let's get 2019 started in the only way that we know how with yet another dose of 280-character highlights from Chance the Rapper, Kanye West, Lady Gaga, and more.
-
CHANCE THE RAPPER REVEALS THAT HE SAVED A MAN'S LIFE
A kid DM'd me saying it was his uncle and that he lived!! https://t.co/fBkpwGQXIL

— Chance The Rapper (@chancetherapper) December 31, 2018
Nothing to see here, just Chance the Rapper casually revealing on Twitter that HE SAVED A FREEKIN' MAN'S LIFE BACK IN 2018! Tell me, has a more blessed man ever walked this earth?! Be more Chance this year, people! #BeMoreChance
KANYE WEST SAVES THE BEST TWEET UNTIL LAST
If I got any cooler I would freeze to death

— ye (@kanyewest) December 31, 2018
It's been a landmark year for Kanye West tweets, but it appears as though the Yandhi rapper was saving the best until last on Monday. No, really, could this be the most Kanye West Kanye Westism in the history of Kanye Westisms?! Meanwhile, Drake over here like: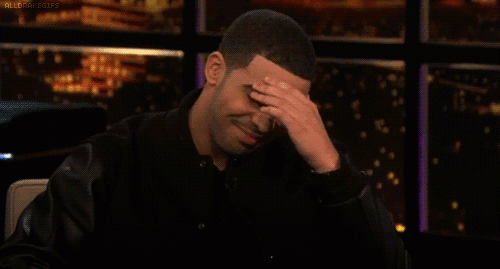 KEHLANI IS AN NYE MOOD
to everyone that woke up having to see and live with the regrets and bold disgustingness of last night...

EYEEE woke up and discovered i ate an entire box of Ferraro Rochers ...in my sleep.

energy. no ragratz.

— Kehlani (@Kehlani) January 1, 2019
The Taurus energy JUMPED out. For real, though, this is a whole ass mood from Kehlani. My friends tried to get me to go out on NYE, but I decided to stay in and enjoy a bubble bath and an entire platter of cheese to myself instead. And, honestly?! It was my favorite NYE yet.
CHER OVERATE THIS CHRISTMAS
I'm sure I put on 500 lbs
In the last 2 days

— Cher (@cher) December 27, 2018
As someone who consumed her body weight in cookies this Christmas (I blame this blog post), it makes me feel better knowing that even living legends like Cher overate this holiday season. This is obviously a lie, though. I mean, did you SEE her at the Kennedy Center Honors?! She looked ah-may-zing!
THE 1975's MATTY HEALY IS LEARNING HOW TO BUILD A FLAMETHROWER
— matty (@Truman_Black) January 2, 2019
Once upon a time, I thought that Matty Healy was Ultimate Boyfriend Material™, but suddenly I'm not so sure. Can't he see that his girlfriend, model Gabriella Brooks, is trying to get some beauty sleep here (not that she needs it)?! Anyways, excuse me while I patiently wait for The 1975 to release an album called I like it when you sleep, for I can learn how to build a flamethrower yet you are so unaware of it.
LADY GAGA KICKS OFF HER ENIGMA RESIDENCY
About to step out. I can hear you. I'm so excited. I love you. Welcome to #ENIGMA

— Lady Gaga (@ladygaga) 29 December 2018
Lady Gaga kicked off her ENIGMA concert residency in Las Vegas on Friday, but not before taking the time out to tweet to her fans in the audience. Honestly, I'm SOOO sad that I wasn't able to make it to the opening night, but at least I was able to live the whole thing vicariously through the eyes of Adam Lambert (just remember to turn your camera around next time, k?!):
Thank you @ladygaga for a spectacular opening night of #enigma !! You are magic! Thanks also to @parkmgm @nomadvegas for the hospitality! pic.twitter.com/Q0R35cZRQT

— ADAM LAMBERT (@adamlambert) 29 December 2018
GIRL IN RED IS A QUEER ICON
"im straight, but i like ur songs" why u tellin me ur straight?? i wouldnt go up to a straight musician n say "im gay but i still listen to ur music" like why cant ppl just not give a shit and listen to music regardless of pronouns ITS ALL ABOUT FEELINGS n we'RE ALL THE SAME

— girl in red (@_girlinred_) December 31, 2018
LOUDER FOR THE STRAIGHTS AT THE BACK!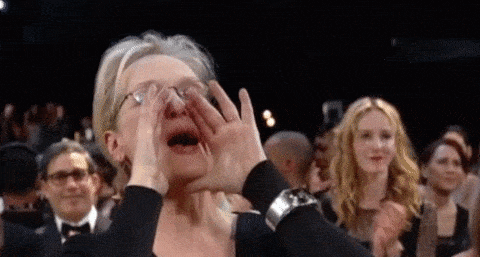 HUDSON MOHAWKE HAD A DEBAUCHED NYE
Shotssss time pic.twitter.com/ye7BLKxi03

— Hudson Mohawke (@HudMo) 31 December 2018
THE DEBAUCHERY! I mean it, I've had some wild NYEs in my lifetime, but none quite like this... Glaswegian superproducer Hudson Mohawke reached a whole new level of fucked up on Monday. Can you IMAGINE the hangover?! #PrayForHudMo
BEST COAST ARE CONFUSED BY BIRD BOX
the most confusing part of bird box is that machine gun kelly is in it (also the entire movie is confusing because it's not a good movie)

— Best Coast (@BestCoast) December 29, 2018
RIGHT, BEST COAST?! I'm glad that I'm not the only one who was thoroughly confused by Machine Gun Kelly's appearance in Netflix film and all-around Twitter memefest Bird Box. That said, there's no doubt in my mind what the rapper-turned-actor would see if he stared into the eyes of the creatures, LOL: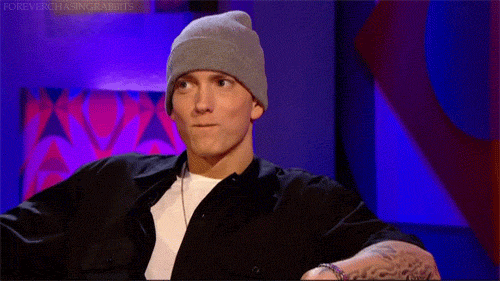 AND, FINALLY, SOME WISE WORDS FROM LIL PUMP
2019 BITCH ESSKEEETITTT!!

— Lil pump (@lilpump) January 1, 2019
ESSKEETIT!
-
Don't forget to follow We Are: The Guard on Twitter for more 280-character highlights. Happy New Year! x
Jess Grant is a frustrated writer hailing from London, England. When she isn't tasked with disentangling her thoughts from her brain and putting them on paper, Jess can generally be found listening to The Beatles, or cooking vegetarian food.