10 TWITTER MOMENTS: CHLOE BAILEY FLAWLESSLY COVERS THE WEEKND
This week on Twitter, Chrissy Teigen finally made her comeback (although we appreciate your efforts, John Legend), people remembered they really, really, really love Jack Black, and, oh yeah, we had a whole bunch of 420 memes to scroll through. Basically, it's been another colorful seven days on the bird app, and I haven't even got to the movings and shakings of our favorite music artists. On that note, let's get going with the latest edition of We Are: The Guard's 10 Twitter Moments, featuring Chloe Bailey, Katy Perry, Taylor Swift, and lots of others.
-
CHLOE BAILEY FLAWLESSLY COVERS THE WEEKND
earned it @theweeknd pic.twitter.com/5gqc30437I

— Chlöe (@ChloeBailey) April 18, 2021
Things Chloe Bailey did: THAT! From the outfit, to the vocals, to the makeup, everything about this is perfection! I'm not even kidding when I say that final vocal run almost made me fall out of my office chair! Forget The Weeknd featuring Ariana Grande, give us The Weeknd featuring Chloe Bailey!
when life hands you lemons... pic.twitter.com/NowCJ9lwnr

— Chlöe (@ChloeBailey) April 19, 2021
KATY PERRY REALLY, REALLY HATES SOCIAL MEDIA
the decline of human civilization #isaidwhatisaid https://t.co/Y1U4DLEduo

— KATY PERRY (@katyperry) April 15, 2021
I FEEL PERSONALLY ATTACKED! And I love it? Like, please continue to step on my neck, Katy Perry? Oh, and while we're here, can we also take a moment to appreciate the looks Katy has been serving on American Idol over the last few weeks? My queen is quite literally killing it!
We're all about finding the diamonds in the rough. One GEM from last season is getting polished up for tonights comeback episode of #AmericanIdol. Tune in at 8/7c pic.twitter.com/lARRrasUCo

— KATY PERRY (@katyperry) April 19, 2021
TAYLOR SWIFT REVEALS MEREDITH IS ALIVE AND WELL
I wanted to say thank you to you so today I will be addressing a very pressing issue. pic.twitter.com/kBUybYoV2W

— Taylor Swift (@taylorswift13) April 16, 2021
It's absolutely amazing that Fearless (Taylor's Version) is smashing every record in sight, but let's focus on the most important news here: MEREDITH IS ALIVE! I repeat! MEREDITH IS ALIVE! Miss. Meredith really said: "No pictures!" We have no choice but to stan a reclusive queen!
P.S. OMG!
Been in the studio all day recording the next one - it's really so amazing what you all have done here. https://t.co/rxa5njMn0z

— Taylor Swift (@taylorswift13) April 18, 2021
MEGAN THEE STALLION IS AN ANIME NERD
Saiki thee hottie pic.twitter.com/4tfHgpAuGY

— TINA SNOW (@theestallion) April 15, 2021
Megan Thee Stallion is undoubtedly my favorite anime nerd (with Thundercat coming in at a close second, of course)! It's only been two weeks since she finished The Disastrous Life of Saiki K, and the hottie is already out here cosplaying! Can we all agree this look is everything, though? I'm living for that hair color!
REBECCA BLACK IS SAD SHE ISN'T RELATED TO JACK BLACK
discovering at the age of 8 that jack black and i were not related after believing he was my uncle solely based off us having the same last name was a type of trauma i've yet to recover from

— Rebecca Black (@MsRebeccaBlack) April 19, 2021
LMAO! Poor little Rebecca Black! That said, isn't Twitter-favorite Jack Black everybody's uncle at heart? Okay, so maybe it's because I binge-watched School of Rock and the video for "Tribute" too many times growing up, but I genuinely feel like I'm spiritually and emotionally connected to this man!
LIL NAS X IS MILKING "MONTERO" AND I'M HERE FOR IT
y'all sitting here telling me i'm "milking the song" like im not the same nigga who remixed a song for 10 months. i do not care bro.

— nope (@LilNasX) April 16, 2021
HE SAID WHAT HE SAID! As far as I'm concerned, Lil Nas X can keep dropping remixes of "MONTERO (Call Me by Your Name)" for as long as he likes. The song is a whole damn bop and I'm going to continue running it up throughout spring and summer if only to trigger Conservative Twitter!
i've missed 3 illuminati meetings arguing with niggas on twitter. y'all finna get me kicked out when i just got in this shit.

— nope (@LilNasX) April 16, 2021
BABY QUEEN AND COURTNEY LOVE NEED TO DROP THE COLLAB
@Courtney pic.twitter.com/zBBPYr5EWL

— Baby Queen (@babyqueen) April 19, 2021
OMFG! Baby Queen and Courtney Love? I'm actually screaming, you guys! This is too much feminist and rock-star energy for one selfie! If this means we're getting a collab between these two icons and legends, I'm fully going to pass out on the floor! RIOT GRRRLS FOR LIFE!
TRYOE SIVAN LITERALLY LIVES IN MY DREAM HOME
Home pic.twitter.com/QI8CHRCjk4

— troye (@troyesivan) April 16, 2021
Erm, can someone call MTV already, as I think we're going to have to bring Cribs back simply so I can get a personal tour of Troye Sivan's pad? I'm not even overreacting when I say this is literally my dream home! I mean, the plants? The colors? The lighting? THAT'S ON TASTE!
*applies to be a live in chef* https://t.co/5W81B2diSa

— Shamir (@ShamirBailey) April 16, 2021
RINA SAWAYAMA CELEBRATES ONE YEAR OF SAWAYAMA
it the way I wanted to otherwise I would get sad. this was an album that was written with a tiny team, on a tiny budget, and at one point before it finally got signed I was about to run out of money cos I was funding every single thing.

— RINA SAWAYAMA (@rinasawayama) April 17, 2021
Can you believe it's been a whole damn year since Rina Sawayama reset pop culture with SAWAYAMA? I'm so, so, so proud of how far this legend has come in that time, including most recently hitting up NPR's Tiny Desk! BRB, listening to "Dynasty" at full volume in celebration!
its 2021 and I still can't process the critical acclaims and the numbers etc but what DESTROYS me emotionally is seeing u, the pixels, connect with it. I love u so so much. this is YOUR album and I'm so proud we did it together !! thank u for supporting me https://t.co/YYO73fXHHO

— RINA SAWAYAMA (@rinasawayama) April 17, 2021
KHALID IS NO LONGER "YOUNG DUMB & BROKE"
6 billion streams on this dining table
Grateful
On to the next. pic.twitter.com/Wx3Q2maRzy

— Khalid (@thegreatkhalid) April 15, 2021
SIX BILLION STREAMS? Not bad for a kid who once called himself "Young Dumb & Broke!" Oh, and can we also talk about the fact Khalid Donnel Robinson is giving off some serious "James Bond villain" vibes in these images? Rami Malek could quite literally never!
-
Follow We Are: The Guard on Twitter for more music, memes, and lots of madness! xox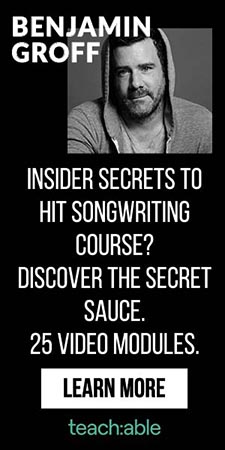 Jess Grant is a frustrated writer hailing from London, England. When she isn't tasked with disentangling her thoughts from her brain and putting them on paper, Jess can generally be found listening to The Beatles, or cooking vegetarian food.