10 TWITTER MOMENTS: TAYLOR SWIFT WOKE UP AND CHOSE VIOLENCE
We lost a certified GOAT on Friday. It's been a long time since I've seen Twitter overflowing with tributes like it was for DMX – who passed away at the age of 50 after being hospitalized following a heart attack. Scroll through some of our favorite tweets dedicated to the hip-hop legend below, and catch the latest edition of We Are: The Guard's 10 Twitter Moments after the jump.
Even though you had battles you TOUCHED so many through your MUSIC and when you would PRAY so many people FELT THAT! This is heavy for the HipHop family but your LEGACY LIVES ON & your SPIRIT. Continued Prayers for X family & friends for STRENGTH/HEALING pic.twitter.com/ZI9NI6Nslg

— Missy Elliott (@MissyElliott) April 9, 2021
4L!! Rest In Paradise LEGEND!! pic.twitter.com/Y0m0DVl5Up

— LeBron James (@KingJames) April 9, 2021
rest in heavenly peace power and paradise DMX pic.twitter.com/D7jTskaPgE

— abz (@abra) April 9, 2021
DMX So sad such an amazing person and artist. Last time I saw him we just talked about our kids all day. If anyone out there has a friend or family member that suffers from addiction don't judge just show them love and support. Childhood Trauma is real.

— Chris Rock (@chrisrock) April 10, 2021
Rest easy king Hug my Babegirl Aaliyah when you see her !!!! pic.twitter.com/6TKo3QepXA

— Timbaland (@Timbaland) April 9, 2021
-
TAYLOR SWIFT WOKE UP AND CHOSE VIOLENCE
Me in 2020: life is chill, writing songs based in fiction to avoid drama, feeling pretty grown up

My 2008 music from the vault, in a goblin voice: "REELEEEEEEASE MR PERFECTLY FIIIIIIINE" https://t.co/PCexr31q9x

— Taylor Swift (@taylorswift13) April 7, 2021
Taylor Swift's goblin voice really woke up and chose violence, huh? Honestly, though, this loyal Swiftie couldn't be more thankful for it! "Mr. Perfectly Fine" is a definitive bop that's got me cry-singing in my hair curler like I'm 16 all over again! Just don't tell Joe Jonas!
GIRL PLEASE I can't sleep soundly in this fandom pic.twitter.com/ZQYl7NtNHA

— fearlessly, yeli. (@swiftiewillow) April 7, 2021
JOE JONAS IS "MR. PERFECTLY VACCINATED"
Let's (NOT) Get It! pic.twitter.com/q2AydNdll0

— J O E J O N A S (@joejonas) April 8, 2021
Joe Jonas sees your "Mr. Perfectly Fine," Taylor Swift, and raises you "MR. PERFECTLY VACCINATED!" In all seriousness, if a side-effect of getting the COVID-19 vaccine is looking as hot as Joe and Sophie Turner, INJECT THAT BABY INTO MY VEINS! #LetsNotGetIt
JOHN LEGEND TWEETS ON BEHALF OF CHRISSY TEIGEN
And she misses y'all

— John Legend (@johnlegend) April 10, 2021
LOL! While I was devastated when Chrissy Teigen decided to shut down her Twitter account, I knew it was only a matter of time until the hubster would be tweeting on her behalf. I've got to say the sass doesn't quite cut through this way, but it's better than nothing! WE LOVE AND MISS YOU, CHRISSY!
I hope this "Chrissy would like me to tweet" becomes a regular feature.

— DQ (@dan_quiterio) April 10, 2021
HALLE BAILEY IS THE DISNEY PRINCESS WE DESERVE
lmaooo ariel would NEVER https://t.co/7FShZo7uUV

— Halle (@HalleBailey) April 11, 2021
MY DISNEY PRINCESS HAS SPOKEN! I'm not going to lie, this TikTok manicure video seriously traumatized me, so I'm glad Ariel herself, Miss. Halle Bailey, has stepped in to put things straight! We must protect Sebastian and his beautiful red claws at all costs *cries*.
DAMN, NORMANI IS FINE
damn I'm fine pic.twitter.com/WgWB9Tn7vZ

— Normani (@Normani) April 12, 2021
Normani: "damn I'm fine."
The Internet: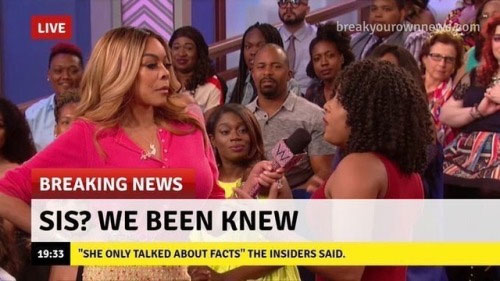 PHOEBE BRIDGERS IS STILL DRAGGING DAVID CROSBY
it can finally be yours @thedavidcrosby https://t.co/yBWkYK0TSE

— traitor joe (@phoebe_bridgers) April 9, 2021
ROFL! Phoebe Bridgers vs. David Crosby really is the Twitter beef that keeps on giving, huh? As for the guitar auction itself, bidding was kept anonymous for the duration of the event, although it's rumored the winning recipient went under the username "LittleBitch1."
little bitch.

— traitor joe (@phoebe_bridgers) February 9, 2021
LADY GAGA IS FINALLY GETTING #JUSTICEFORARTPOP
The petition to #buyARTPOPoniTunes for a volume II has inspired such a tremendous warmth in my heart. Making this album was like heart surgery, I was desperate, in pain, and poured my heart into electronic music that slammed harder than any drug I could find.

— Lady Gaga (@ladygaga) April 13, 2021
Eight years after its release, I'm so happy to see Lady Gaga's ARTPOP finally getting the recognition it deserves! Every song on that album goes the hell off and it's only unfortunate it's taken this long for the Internet to realize. BRB, listening to "Venus" at maximum volume while we wait for news on ARTPOP: Act II! #JusticeForARTPOP
I fell apart after I released this album. Thank you for celebrating something that once felt like destruction. We always believed it was ahead of its time. Years later turns out, sometimes, artists know. And so do little monsters. Paws up

— Lady Gaga (@ladygaga) April 13, 2021
KID CUDI LOOKED INCREDIBLE IN HIS DRESS ON SNL
Virgil designed the dress for me. I told him I wanted to show love to Kurt w a floral print sundress and this man made a masterpiece. Thank You @virgilabloh ur a fuckin genius!! Love you man we did it!!!

— The Chosen One (@KidCudi) April 11, 2021
There have been many incredible SNL performances over recent months (hi, Phoebe Bridgers), but Kid Cudi paying tribute to Kurt Cobain in a Virgil Abloh dress hit different! My humming lord looked nothing short of amazing in the OFF-WHITE design on Saturday night! Plus, that little curtsy he did at the end of the performance? ICONIC!
Pow pow https://t.co/V6if9P2Ip9

— The Chosen One (@KidCudi) April 11, 2021
LIL NAS X'S "MONTERO" CAKE IS EVERYTHING
this cake my managers got for me lmaooo pic.twitter.com/ktHvgVkTJK

— nope (@LilNasX) April 10, 2021
Me imagining Lil Nas X's managers ordering this: "Okay, so can you bake us a standard cake, but can you also make it look like the fiery depths of hell? Plus, can you add a guy sliding headfirst down a stripper pole? Oh, and make sure he has thigh-high leather boots on!" Feel free to send me a slice alongside my 12-pack of Hanes Socks, Nas!
ok look i have a 12 pack, well now 11 because my feet got cold. y'all have to find a way to split the rest im sorry https://t.co/voPMaHAO74 pic.twitter.com/eOMsPV6kmL

— nope (@LilNasX) April 8, 2021
THIS IS A JEAN DAWSON APPRECIATION POST
— JEAN DAWSON (@jeandawsn) April 8, 2021
This is a Jean Dawson appreciation post! I'm sorry, but don't tell me this dude isn't the definition of swagger! P.S. Did anyone manage to cop any goodies from Jean's latest Turbo Radio clothing line drop? It sold out in minutes and I'm freaking p*ssed I missed out!
https://t.co/q66l0gfdPz pic.twitter.com/SrU9G5gnar

— JEAN DAWSON (@jeandawsn) April 9, 2021
-
Until next week, why not follow We Are: The Guard on Twitter for more? xox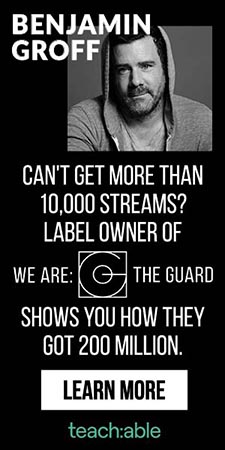 Jess Grant is a frustrated writer hailing from London, England. When she isn't tasked with disentangling her thoughts from her brain and putting them on paper, Jess can generally be found listening to The Beatles, or cooking vegetarian food.