10 TWITTER MOMENTS: CHRISTINA AGUILERA DOES THE #10YEARCHALLENGE
Hello, sexy peeps, and thanks for joining me for the latest edition of We Are: The Guard's 10 Twitter Moments! Is the office drudgery starting to bring you down this Hump Day?! Are you in search of a touch of escapism to see you through to the weekend when you can finally get your drinky-poos on?! Well, look no further than the best celeb tweets to hit the fastest-moving social network over the last seven days! Check that your boss isn't looking at your screen for the next 10 minutes or so, then, as it's time to scroll through the following 280-character highlights from Christina Aguilera, Jessica Simpson, Best Coast, Anderson .Paak, Diddy, and more!
-
CHRISTINA AGUILERA DOES THE #10YEARCHALLENGE
#10yearchallenge pic.twitter.com/Flm1hmJagO

— Christina Aguilera (@xtina) January 14, 2019
My Twitter feed has been packed full of #10YearChallenges over the last few days, but this from Christina Aguilera is hands down the winner. How has this woman not aged a goddamn minute over the last decade?! TELL US ALL OF YOUR SECRETS, CHRISTINA (or at the very least drop the skincare routine)!
JESSICA SIMPSON'S SWOLLEN PREGNANCY FEET
Any remedies?! Help!!!! pic.twitter.com/UlL8A6ge8m

— Jessica Simpson (@JessicaSimpson) January 11, 2019
HOLY CRAP, JESSICA SIMPSON! I appreciate that you're several months preggers and all, but that foot does NOT look normal! Please log out of Twitter and call a doctor ASAP, sis!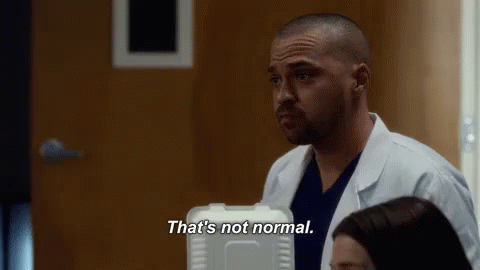 SIGRID HAS A STARTER PACK
my first starter pack lol pic.twitter.com/77xG2Z2CkH

— sigrid (@thisissigrid) January 9, 2019
You KNOW that you've made it when you've got own starter pack. It's just unfortunate that no matter how many mom jeans or white socks or Nike sneakers that I buy, I'll never be as talented as Sigrid *cries*.
CUPCAKKE IS A CLEANING QUEEN
Cleaning has been so therapeutic for me lately pic.twitter.com/NgYDut6u1a

— Marilyn MonHOE (@CupcakKe_rapper) January 9, 2019
Following on from her suicide scare earlier this month, it's so nice to see cupcakKe looking both healthy and HAPPY! As someone who deals with her own mental health issues (anxiety issa bitch), I can confirm that cleaning is an incredible form of therapy and self-care! Now excuse me while I go and scrub my kitchen to the sounds of "Squidward Nose!"
FOREST BLAKK'S BARBER IS HIS BIGGEST FAN
My barber might just be my biggest fan lol. Dude just smashed my entire album in a room full of beards! pic.twitter.com/CvGTvMZfZX

— Forest Blakk (@forestblakk) January 11, 2019
OMGZ! How cute is this?! Get yourself a barber who loves you like Forest Blakk's barber loves him and his music! I mean it, this is a man who deserves a VERY generous tip if I've ever seen one <3!
GRANDSON HAS SOME ADVICE
Keep love in your heart try and forgive yourself and work to understand others and when u need a break from the fact Donald fucking trump is the president of the Unites states and that dick Cheney and bush administration have not been tried for war crimes look at pics of cats

— granny (@grandson) January 15, 2019
This is some solid advice from grandson. I'm pretty sure that it's my daily dose of cats pics that's allowed me to stay sane throughout much of this presidency (that, and grandson's music, of course). Emergency kitty, anyone?!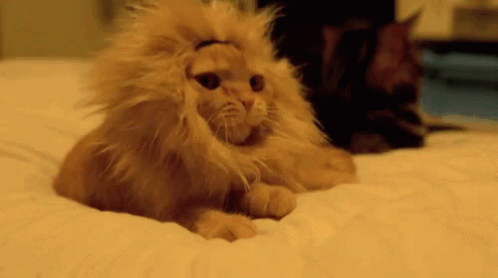 BEST COAST SAT NEXT TO BEYONCÉ AND JAY-Z IN A RESTAURANT
hello I ate dinner next to Jay-z and beyonce in a restaurant last night so I'll never be the same again

— Best Coast (@BestCoast) January 14, 2019
What was Beyoncé wearing?! Did they eat real human food?! What did they talk to each other about?! I HAVE SO MANY QUESTIONS! For real, though, if there was ever an incentive to go vegan, it's surely to increase your chances of getting sat next to the Carters in Crossroads.
ANDERSON .PAAK JUST ORGANIZED THE PERFECT TOUR
THE INTERNET
KAYTRANADA
THUNDERCAT
ANDY PAAK AND FREE NATS
MAC DEMARCO

Tour

Wouldn't that be something?

— CHEEKY ANDY (@AndersonPaak) January 12, 2019
SHUT UP AND TAKE MY MONEY! Okay, so, I don't actually have any, but I'd be willing to sell my left lung just so that I could afford to see all of these artists performing on the same stage together!
MISSIO OPEN UP ABOUT THEIR PAST
2 years ago I was one step away from going back to jail. I was failing my probation all the while MISSIO was getting busier. I'll spare you the details, but tonight I'm SUPER grateful to be anxiety free. Keep your head up - you have no idea where you'll be in 2 years time!

— MISSIO (@MissioMusic) January 14, 2019
It doesn't get much more real or genuine than this, let me tell you! MISSIO – who're currently riding high on top of We Are: The Guard's Weekly Chart with their latest single "Rad Drugz" – are here to remind us that we're all capable of learning from our mistakes and growing as human beings with this bravely honest tweet alluding to their offender past. Here's to more open and authentic conversation like this between fans and artists in 2019!
DIDDY IS NOT HERE FOR YOUR NEGATIVITY IN 2019
I'm not arguing in 2019. I'm sending "ok" and going on about my life.... FYI

— Diddy (@Diddy) January 10, 2019
I'm not one to make New Year's resolutions, but this is definitely the kind of energy that I can get on board with in 2019! No, really, if Diddy can embrace such a positive attitude after the year that he had, then I think that we all can!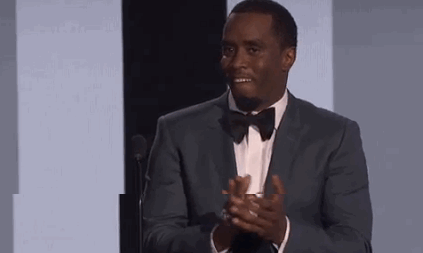 -
Until next time, why not follow We Are: The Guard on Twitter for more 280-character highlights?! x
Jess Grant is a frustrated writer hailing from London, England. When she isn't tasked with disentangling her thoughts from her brain and putting them on paper, Jess can generally be found listening to The Beatles, or cooking vegetarian food.