10 TWITTER MOMENTS: DOJA CAT IS DEFINITELY GOING TO BE ON WIKIFEET
Photo by Doja Cat
On Monday, I'm pleased to say Twitter finally rolled back on that god-awful update that saw "Home" become the default timeline over "Latest." I'm so unbelievably happy my feed will no longer be full of random tweets about K-pop from 29 days ago. Still no update on the "Edit" button, though! Check out the latest edition of We Are: The Guard's 10 Twitter Moments featuring Doja Cat, Dolly Parton, Tyler, the Creator, and even more!
We heard you –– some of you always want to see latest Tweets first. We've switched the timeline back and removed the tabbed experience for now while we explore other options. https://t.co/euVcPr9ij6

— Twitter Support (@TwitterSupport) March 14, 2022
-
DOJA CAT IS DEFINITELY GOING TO BE ON WIKIFEET
— poop (@DojaCat) March 12, 2022
LMAO. Just when I think Doja Cat has reached Peak Sh*tposting, she goes and tweets something like this. She really is the Queen of the Edgelords, huh? Whatever your thoughts are on her music, you have to admit it makes for a refreshing change to see a pop star as big as Doja being authentically themselves like this. MORE PLEASE.
can we recreate this pic.twitter.com/TmIl5rPEpf

— (@sherrinyeeeet) March 12, 2022
DOLLY PARTON IS THE GREATEST HUMAN BEING EVER
— Dolly Parton (@DollyParton) March 14, 2022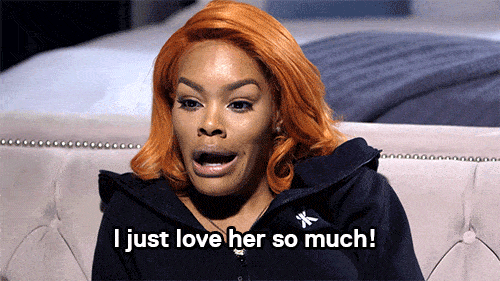 We're the dictionary, but Dolly is defining the word 'humility.'

— Dictionary.com (@Dictionarycom) March 14, 2022
TYLER, THE CREATOR IS NOT GIVING YOU FREE TICKETS
YO IF SOMEONE INVITE YOU TO A SHOW DONT FUCKING BE LIKE CAN I GET 5 PASSES, NO! COME WITH 1 GUEST AND SHOW SOME FUCKING RESPECT DONT FUCKING ASK FOR A FAMILY AMOUNT OF TICKETS AND SHIT HELL YOU THINK THIS A CHARITY WHO RAISED YOU NIGGAS KNOW YALL FUCKING PLACE U AINT SPECIAL

— T (@tylerthecreator) March 13, 2022
Tyler, the Creator basically said: "We've all got bills to pay." Hahaha. Meanwhile, I'd be thankful to get hold of even one ticket to the CALL ME IF YOU GET LOST tour. From the support acts to the sets, the entire thing looks totally incredible. No, really – did you guys see him sailing the freaking yacht down the center of the arena?
invite me tyler i'll bring no one because i have no friends

— cass sirens out now ! (@cahcd2) March 13, 2022
HARRY STYLES REALLY LOVES FLEETWOOD MAC
Mick Fleetwood for Shroom Bloom. Find your Pleasing. pic.twitter.com/6Hx5O7PzQh

— Harry Styles. (@Harry_Styles) March 15, 2022
One thing about Harry Styles is he's going to remind people he freaking adores Fleetwood Mac. Clearly not content with hanging out with Stevie Nicks, the former One Direction star has got Mick Fleetwood to model his latest nail varnish collection, The Shroom Bloom Set. I'm absolutely obsessed with the psychedelic Willy Wonka vibes.
when are u releasing this?? pic.twitter.com/2pY2ZeURQb

— ً (@DlCKLACE) March 15, 2022
FINNEAS WAS SWEATING OVER WORDLE'S FINAL LINE...
Son of a BITCH

Wordle 265 6/6*

— FINNEAS (@finneas) March 11, 2022
DAMN. There's nothing that gets the palms sweating quite like the final line on Wordle, right, FINNEAS? This travesty is clearly the fault of The New York Times *cough*. Jokes aside – it's kind of insane how these stupid, adorable little square grids are still dominating our Twitter feeds to this day. Wordle really is here to stay, huh?
Wordle 230 5/6*

putbr>i love you
backon
the
setlist

— mila (@iftheylisten) March 11, 2022
...AND THEN LUCY DACUS SHOWED US HOW IT'S DONE
Wordle 265 1/6

haters will say it's fake, but I feel crazy this happened a second time, I just pick random first words (other than tenor half the time), it's starting to have an ominous feeling to me, like what message is some internet demon trying to send

— Lucy Dacus (@lucydacus) March 11, 2022
Lucy Dacus really said: "COME AT ME, INTERNET DEMONS."
she is the real boy genius https://t.co/GLwotoUSUC

— sawyer (@jbsfuneralpyre) March 13, 2022
GRIMES DID A VERY CHAOTIC INTERVIEW WITH VANITY FAIR
2 clarify a few things; I did this to speak abt my work, not "reveal all" haha. Def held back a lot, contrary 2 headline. & didn't mean for them 2 find out about my daughter so please respect her privacy as I'd love her to be able to live as private of a life as possible pic.twitter.com/cyITehYRCx

— (@Grimezsz) March 10, 2022
From accidentally revealing the arrival of her daughter, Exa Dark Sideræl, to announcing she and Elon Musk were in a "fluid" relationship, Grimes gave us a lot to take in during her interview with Vanity Fair. And I haven't mentioned she's since split up with Elon and is now dating Chelsea Manning. Are you keeping up?
OMG I tagged @VanityFair wrong sorry oh man , ok I'm messy haha . Love y'all

— (@Grimezsz) March 10, 2022
CARDI B'S DOG HAD A VERY EXTRA BIRTHDAY PARTY
Happy birthday to the baddest bitch Fluffypic.twitter.com/GJWCez6K5L

— Cardi B (@iamcardib) March 14, 2022
Fluffy really is that bitch, huh? Cardi B and Offset's chihuahua is quite frankly living her best princess life, and honestly? I'm not even mad. This birthday party probably cost more than all of my birthday parties put together. Oh, and can we also take a moment to appreciate that pink dress and matching hair bow? A STYLE ICON.
I heard she asked for a single as her birthday gift pic.twitter.com/rni2oZxDDz

— BEYONCÉ OSCAR NOMINATED (@NotTOUFlK) March 14, 2022
CHARLI XCX REMEMBERS THAT TIME SHE BEEFED WITH MARINA
huge moment in pop culture tbh https://t.co/CQ15lsuWoQ

— Charli (@charli_xcx) March 12, 2022
NOT FROOT GATE? Hahaha. I'm still not over Charli XCX's response to MARINA after Charli was accused of stealing MARINA's visuals in 2016: "You know what, sometimes you do a photoshoot standing in front of a plant." That said, I'm really going to need these pop girlies to kiss and make up as I'm desperate for a sequel to "Just Desserts."
Can you guys be friends again? Pretty please you were an iconic duo pic.twitter.com/h1j7hT7QpV

— Luke | (@LukeFrankel) March 12, 2022
LL COOL J'S MUSIC VIDEOS ARE A WORK OF ART
Breaking my silence… https://t.co/1dm2Be9fyu pic.twitter.com/iAXppGTQK3

— LLCOOLJ (@llcoolj) March 11, 2022
WHAT. A. GOAT. Hahaha. It's great to see LL Cool J responding with such a sense of humor after Twitter came for the rapper-turned-actor a few days ago over his bizarre music videos. It's even better to discover LL stands behind every single one of these ridiculous clips. Just one question: Is there such a thing as a kneecap fetish?
— LLCOOLJ (@llcoolj) March 11, 2022
-
Why not follow We Are: The Guard on Twitter for even more? xo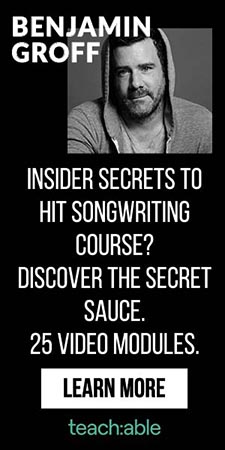 Jess Grant is a frustrated writer hailing from London, England. When she isn't tasked with disentangling her thoughts from her brain and putting them on paper, Jess can generally be found listening to The Beatles, or cooking vegetarian food.