10 TWITTER MOMENTS: DOJA CAT GOT READY FOR SPOOKY SEASON
Photo by Doja Cat
Hi, guys! Thanks for checking in with the latest edition of We Are: The Guard's 10 Twitter Moments. How are you? How was your Labor Day? As much as I'd like to say I had a nice, relaxing time with my friends and family, I'll be completely honest, I spent most of the day on Twitter following along with the Don't Worry, Darling premier. Did Harry Styles spit on Chris Pine? Did Florence Pugh ignore Olivia Wilde? I'm not going to be able to rest until I have answers. Scroll through the following tweets from Doja Cat, The Weeknd, Tyler the Creator, and lots more!
-
DOJA CAT GOT READY FOR SPOOKY SEASON
It's halloween every day starting now

— spooky cat (@DojaCat) September 5, 2022
Doja Cat is ready, set, go for Halloween, and honestly? ME TOO. As far as I'm concerned, Spooky Season officially begins the moment midnight strikes on September 1st. I've already decorated my house with an array of tiny, cute squashes, and this weekend, I'm starting my Scream reruns. HALLOWEEN FOREVER!
#NewProfilePic i'm early and i like it pic.twitter.com/ZLsqVnsutE

— spooky cat (@DojaCat) September 5, 2022
THE WEEKND APOLOGIZED AFTER LOSING HIS VOICE
— The Weeknd (@theweeknd) September 4, 2022
I'm currently dealing with an agonizing throat infection, so I can definitely sympathize with The Weeknd's Abel Tesfaye after he lost his voice at California's SoFi Stadium on Saturday night. Did I mention I'm more than happy to share some of my Vicks VapoRub and vegan chicken and noodle soup? Get well soon, Abel!
DID COKE FOR NOTHING @theweeknd

— ymoney (@YulianaAgustin_) September 4, 2022
TYLER, THE CREATOR HIT UP ANIMAL CROSSING
can someone make me into an animal crossing character

— T (@tylerthecreator) September 4, 2022
This. This is exactly how I plan to use my platform if I ever become famous. Forget using my voice to bring light to important charitable causes or to make a positive political impact. If I ever become a celebrity, I'm sorry to say I'm only going to use my Twitter to post stupid requests like this one from Tyler, the Creator!
omg you gotta check out @/crossing.core on insta pic.twitter.com/XJ2gBlO8Vc

— maya (@mayahorizons) September 4, 2022
LIL NAS X FLIRTED WITH ROGER THE ALIEN
— NASARATI (@LilNasX) September 5, 2022
Not Lil Nas X sliding into American Dad! legend Roger the Alien's DMs in front of the entire damn public. These two are really about to give "ALIEN SUPERSTAR" by Beyoncé a whole new meaning backstage at the Long Live Montero Tour, huh? LMAO. Anyways. Lil Nas X appearing on American Dad! when? WHEN?
Dont let Shrek see this tweet pic.twitter.com/K6eVFKM1r7

— Brx_ndn (@Brx_ndn) September 5, 2022
LEWIS CAPALDI CONFIRMED SEX SELLS
Took my clothes off and traumatised the general public all in the name of shameless self promotion. Sex sells.

New single FORGET ME out the 9th September x pic.twitter.com/QfgADaMq3a

— Lewis Capaldi (@LewisCapaldi) September 5, 2022
LEWIS CAPALDI HAS RETURNED!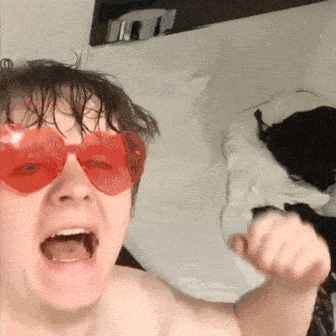 I swear to god if I've stripped down to my pants and put it on billboards all over the world to promote this new single just for it to be a massive flop I'll be so embarrassed

— Lewis Capaldi (@LewisCapaldi) September 5, 2022
ADELE GOT ONE AWARD CLOSER TO AN EGOT
Bloody hell I'm pleased as punch! Thank you Ben for dropping this round to me this afternoon!! Trust me to officially have an EGO Thank you so much @TelevisionAcad I'm so so honored to receive this. pic.twitter.com/8viAcENNS9

— Adele (@Adele) September 5, 2022
It was only a few days ago Jennifer Hudson achieved an EGOT, and now it's looking like Adele is next in line for the coveted status. Just one problem: How do we get the 30 singer-songwriter a Tony Award? I'm thinking Adele: The Musical? Sweeney Todd: The Demon Barber of Fleet Street vibes with an added dash of pop diva?
YESSS MOTHER pic.twitter.com/tk3thniSn2

— karla (@ItsKarlaJimenez) September 5, 2022
YOUNG THUG TWEETED MICHAEL PHELPS
I'm talking with my roommate and we're wondering if you could swim 100 miles from the middle of the ocean back to shore - @MichaelPhelps

— Young Thug (@youngthug) August 31, 2022
While I, along with the rest of Twitter, am not exactly sure how Young Thug is managing to tweet from his prison cell, it's nevertheless great to see Thugger back on the timeline. Of course, this is the last tweet I'd expect from somebody behind bars, but I'll take it. Oh, and the best bit? Michael Phelps actually replied. GOAT!
Yeah. I think I could make it https://t.co/Iap6tXKH44

— Michael Phelps (@MichaelPhelps) August 31, 2022
DIONNE WARWICK WAS MISTAKEN FOR GLADYS KNIGHT
Hi, I'm Gladys Knight… and instead of taking that midnight train to Georgia, I won't walk on by but will say a little prayer for you

— Dionne Warwick (@dionnewarwick) September 1, 2022
Just a few days after Laverne Cox got mixed up with Beyoncé, Dionne Warwick found herself the victim of mistaken identity at the US Open on Wednesday when the announcers called her Gladys Knight. Ever the classy icons, Dionne and Gladys were quick to poke fun at the embarrassing blunder on Twitter. LEGENDS!
— Dionne Warwick (@dionnewarwick) September 1, 2022
CARDI B SHARED THROWBACK EMO PHOTOS
Ghetto teenager……fun fact -The emo kids in school were actually really cool and will give me free cigarettes pic.twitter.com/K44qpr75Yh

— Cardi B (@iamcardib) September 1, 2022
She recently revealed she was a fan of WWE when she was a teenager, and on Thursday, Cardi B continued to share some insight into her high-school years with these throwback photos. I'm getting low-key emo and pop-punk vibes, especially from that last pic? Just get a load of that striped t-shirt? Avril Lavigne could never!
She was a skater boii she said see ya later boiiii pic.twitter.com/A7AE9U6R3e

— (@912nv) September 1, 2022
MATTY HEALY RETURNED TO TWITTER
the Elvis movie but it's about me

— Matty (@MatthewTHealy) September 4, 2022
matty healy opening twitter and searching his name every morning: pic.twitter.com/quRCzz6LsO

— alex (@eventuaIIydrlin) September 4, 2022
-
Don't forget to follow We Are: The Guard on Twitter for lots more! xo
Sources:
Lewis Capaldi GIF
Matty Healy Meme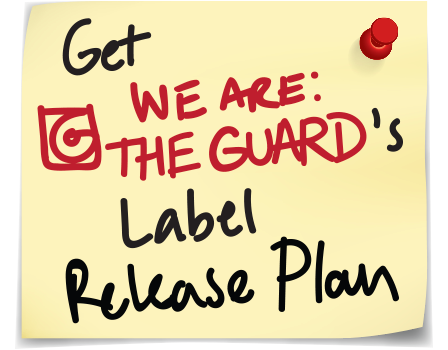 Jess Grant is a frustrated writer hailing from London, England. When she isn't tasked with disentangling her thoughts from her brain and putting them on paper, Jess can generally be found listening to The Beatles, or cooking vegetarian food.