10 TWITTER MOMENTS: DOJA CAT HAD NO TIME FOR DISRESPECTFUL TROLLS
Photo by Doja Cat
YOUR FUTURE TWITTER CEO, EVERYBODY!
but have u seen my sex tape pic.twitter.com/aCBqIRz4sH

— Elon Musk (@elonmusk) August 12, 2022
Check out the latest edition of We Are: The Guard's 10 Twitter Moments, featuring Doja Cat, Tyler, the Creator, Charli XCX, and lots more!
-
DOJA CAT HAD NO TIME FOR DISRESPECTFUL TROLLS
I won a grammy and traveled the fucking globe i've had a #1 and i went platinum. I make hit after hit after hit and you all want me to look fuckable for you so that you can go home and jerk your cocks all day long while you live in your mothers basement. Go fuck yourselves.

— smell it (@DojaCat) August 14, 2022
I KNOW THAT'S RIGHT. The hate Doja Cat had been receiving online ever since she decided to shave off her hair and eyebrows has been absolutely gross and disrespectful. Shout out to the Planet Her queen for standing up to the trolls. Personally, I think she looks totally badass with a buzz cut!
your new look leaves me breathless, you look amazing pic.twitter.com/Z08fAEqucZ

— ꜰᴇʜ ʚɞ (@xboombayahz) August 15, 2022
TYLER, THE CREATOR WENT ON AN IMPORTANT RANT
if you know your hands are sweaty stop shaking hands fucking ball that fist up

— T (@tylerthecreator) August 11, 2022
Between complaining about sweaty handshakes and sparkling water (or, as I like to call it, liquid TV static), Tyler, the Creator was clearly not having a great day on Thursday. Haha. Still, it's refreshing to see a celebrity using their voice and platform to bring light to these important, if not hugely divisive issues!
i hate sparkling water fake confused ass

— T (@tylerthecreator) August 11, 2022
CHARLI XCX SAVED STEVE HARRINGTON FROM VECNA
taste https://t.co/GSv6JdeWFS

— Charli (@charli_xcx) August 16, 2022
OMG. The taste really is tasting, huh? Not that this'll come as a surprise to fans and listeners of Joe Keery's musical handle, Djo. Just one question: What Charli XCX song would save Steve Harrington from the grips of Vecna and The Upside Down? I'm definitely thinking "Vroom Vroom" or "Hot in It!"
Vecna when I listen Hot In It. pic.twitter.com/oUU8O6NNIh

— Thiago (@FolieAUn_) August 16, 2022
RINGO STARR GOT BULLIED INTO HAVING A PEDICURE
YES peace and love. pic.twitter.com/4RuxYbVaes

— #RingoStarr (@ringostarrmusic) August 13, 2022
Should this tweet and photo come with a trigger warning? Because I feel like they should come with a trigger warning? To quote the man himself: "I'm warning you with peace and love." LOL. If Beatles drummer and Twitter legend Ringo Starr didn't have a WikiFeet entry before today, he surely does now!
Wow I just had a pedicure looking good peace and love. pic.twitter.com/DOfmU7MO2w

— #RingoStarr (@ringostarrmusic) August 14, 2022
ADELE SERVED BOND GIRL CHIC IN ELLE MAGAZINE
ELLE US pic.twitter.com/7q90SoBfpT

— Adele (@Adele) August 15, 2022
Adele serving Bond Girl Chic? *SCREAMS!*
ELLE UK pic.twitter.com/hXbuMIHkAB

— Adele (@Adele) August 15, 2022
CARDI B SPOKE FOR ALL OF US WITH FOREHEAD ACNE
How do you get rid of a pimple in 2 hours ? pic.twitter.com/a3JaqsQqhi

— Cardi B (@iamcardib) August 13, 2022
The way this could be my Google search history? BE GONE, FOREHEAD ACNE. If you're also struggling with your skin, I recommend peeping some of the answers to this tweet, including this reply from the legendary Missy Elliott. As for me, I think I'll go with the easiest solution to the problem: Photoshop!
Fixed pic.twitter.com/OFyzW1OyZ2

— Dapsy (@symplyDAPO) August 13, 2022
HALLE BAILEY SHUT DOWN THE MARVEL CASTING RUMORS
this is not true lmao https://t.co/wZw41TEJ3w

— Halle (@HalleBailey) August 10, 2022
Halle Bailey really said: "YOU JUST MADE THAT UP." With her starring role in Disney's live-action remake of The Little Mermaid and a confirmed appearance in Ethan Berger's The Line, Halle Bailey is quite clearly booked and busy. Unfortunately, however, it seems Halle still isn't part of the MCU. SOON?
So was I… and I work there pic.twitter.com/M8QgEvx9xx

— Angelique Jackson (@angelique814) August 10, 2022
KENDRICK LAMAR MADE HIS POETIC TWITTER RETURN
steppers tour the greatest show alive

— Kendrick Lamar (@kendricklamar) August 13, 2022
WAKE UP, BABE, NEW KENDRICK LAMAR TWEETS. As K-Dot fans can confirm, it's extremely rare the man himself takes to social media, so these comments on The Big Steppers Tour came as a very dope surprise on Saturday. Even his tweets are like poetry (Translation: I don't understand them)!
ok oklama pglang. on jojo ruski

— Kendrick Lamar (@kendricklamar) August 13, 2022
GRIMES REVEALED HER PLANS TO GET BODY MODIFICATIONS
Also does anyone know anyone great/ safe/ reliable ppl who could do vampire teeth caps on me in Austin or la?

Also, any reputable elf ear modifiers in either of these cities? (Still debating this surgery cuz cartilage doesn't heal so it requires permanent stitches)

— (@Grimezsz) August 16, 2022
Grimes has officially peaked, I repeat, Grimes has officially peaked. Forget experimental eye surgery, the Miss Anthropocene singer-songwriter is now turning her attention to elf ears and vampire teeth. Honestly, I think both of these body modifications would look truly awesome on Claire Boucher. Fangs > BBL!
My nose is def my key feature - not changing that don't worry

— (@Grimezsz) August 16, 2022
EMINEM HUNG OUT WITH DR. DRE AND SNOOP DOGG
just a few bros.. hangin out. pic.twitter.com/3yCid6vJH7

— Marshall Mathers (@Eminem) August 15, 2022
Me getting ready for Eminem, Dr. Dre, and Snoop Dogg to drop new music: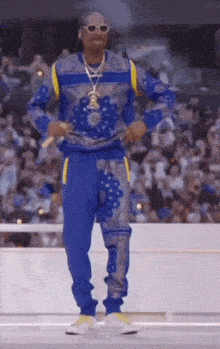 meanwhile 50 pic.twitter.com/dsFxJnKWfa

— koldy (@fearkold_y) August 15, 2022
-
Follow We Are: The Guard on Twitter for lots more! x
Sources:
Adele Meme
Snoop Dogg GIF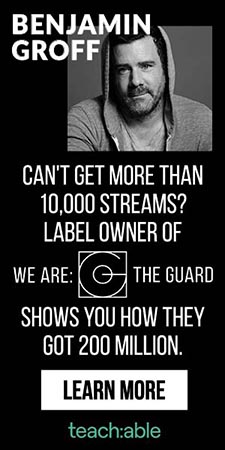 Jess Grant is a frustrated writer hailing from London, England. When she isn't tasked with disentangling her thoughts from her brain and putting them on paper, Jess can generally be found listening to The Beatles, or cooking vegetarian food.