10 TWITTER MOMENTS: DOLLY PARTON WINS THE RED FLAG MEME
This week on Twitter: The red flag meme!
do they have chicken tenders

— Kehlani (@Kehlani) October 13, 2021
"It's just a dog "

— Andy Leeman (@AndyLeeman91) October 12, 2021
5,000 back to back episodes of Ridiculousness https://t.co/btOrqJj0BE

— jusme (@earringdealer1) October 13, 2021
"shrek is not that good"

— ♡ briancée ♡ (@yungchipotle) October 12, 2021
" "

— baby keem (@babykeem) October 13, 2021
The Internet is the greatest!
Check out the latest edition of We Are: The Guard's 10 Twitter Moments, featuring Dolly Parton, Lil Nas X, Rihanna, and more!
-
DOLLY PARTON WINS THE RED FLAG MEME
When her beauty is beyond compare with flaming locks of auburn hair

— Dolly Parton (@DollyParton) October 13, 2021
Dolly Parton coming for the evil, wicked, homewrecking seductress "Jolene" with a Twitter meme? I love, love, love to see it! Jokes aside, whoever is managing Miss. Parton's social media these days deserves a raise! This is officially the red flag tweet to end all red flag tweets!
Oh hale naw, Dolly, turn them flags WHITE

— Josie (@Josie_Fury) October 13, 2021
LIL NAS X AND JACK HARLOW GET EMOTIONAL
facetimed jack harlow yesterday morning to tell him industry baby went number 1, he cried, then i crew as well, we both crode.

— MONTERO (@LilNasX) October 19, 2021
It's been three months coming, but finally, Lil Nas X's "INDUSTRY BABY" is Number 1! Fun fact: This is genuinely my favorite song on MONTERO, so I'm super happy for my Twitter king! P.S. Does anyone else totally live for Lil Nas X and Jack Harlow's bromance?
just went around hollywood thanking people for getting industry baby to number 1 pic.twitter.com/JOS6452vMi

— MONTERO (@LilNasX) October 19, 2021
RIHANNA IS THE QUEEN OF THIRST TRAPS
if you woke up late…this for you pic.twitter.com/XMx8qeCBkQ

— Rihanna (@rihanna) October 17, 2021
Rihanna is really out here thinking she can distract us from the fact she still hasn't dropped the album by posting this smoking thirst trap, huh? Oh, who am I kidding? THIRST TRAP ALL YOU LIKE, MISS. FENTY! A$AP Rocky is one lucky, lucky, lucky man *cries*!
I'll let this slide. I'll ask about the album later pic.twitter.com/VLkFX5Y3E6

— RihYoncé Minaj (@gayrawn) October 17, 2021
ADELE CONTINUES TO BE HILARIOUS
Might as well have been in Kathy's on Bridge Street pic.twitter.com/81wqL3roun

— Adele (@Adele) October 18, 2021
Adele is freaking hilarious! She's only been back on the music scene for a few weeks, but her joy and laughter are already proving to be genuine tonics for the soul after the last few months! Oh, and don't even get me started on "Easy on Me!" A DIVORCÉE BOP!
MILEY CYRUS IS WEED
I AM WEED. pic.twitter.com/RaZHtxCIKQ

— Miley Ray Cyrus (@MileyCyrus) October 17, 2021
Miley Cyrus is serving some serious Machine Gun Kelly in this photoshoot, so it only makes sense she'd caption it with his hilarious pickup line that went viral after that ridiculous interview with GQ! Just one question: Does this mean Megan Fox is Miley's girlfriend?
see, i'm not the only one. https://t.co/YUlK7WHzlZ

— blonde don (@machinegunkelly) October 17, 2021
JACK HARLOW JOINS THE CAVS
Bitch is that me https://t.co/tGHwWgZKdm

— Jack Harlow (@jackharlow) October 16, 2021
OMGGG! This is uncanny? No, really, has anyone actually seen Jack Harlow and Cleveland Cavaliers shooting guard Kyle Guy in the same room together? That said, as far as I'm concerned, the more Jack Harlow to go around, the better! I'M OBSESSED WITH HIM, OKAY?
Me finding out there's 2 Jack Harlows: pic.twitter.com/xv1CtYzRs7

— K€nnY(B☆i) (@ItzKennyBoii) October 16, 2021
LIZZO THROWS ASS TO ADELE
New Adele go crazy⚡️ pic.twitter.com/mzVpHHfHRR

— ALL THE RUMORS ARE TRUE (@lizzo) October 15, 2021
LMAOOO! Whoever said it's impossible to twerk while in your feelings has obviously never heard of Lizzo! Leave it to the "Rumors" singer to throw ass to Adele and make it look this iconic! Now if only these ladies would collaborate! Can you imagine the vocals?
lizzo x adele collab rn

— ces (@cesthorn) October 15, 2021
KACEY MUSGRAVES IS A COUNTRY GIRL
You can take the girl out of the country (genre) but you can't take the country out of the girl. pic.twitter.com/dZaqoFsI7I

— K A C E Y (@KaceyMusgraves) October 13, 2021
SHE SAID WHAT SHE SAID! The Recording Academy may have deemed star-crossed "ineligible" for Country Album of the Year at the GRAMMY Awards, but Kacey Musgraves is and shall forever be our Yeehaw Queen! BRB, dusting down my cowboy hat and crying to "camera roll!"
do we need to remind them bestie pic.twitter.com/K9beUlSfUV

— tracey (@kaceymthreads) October 13, 2021
CARDI B IS THE DEFINITION OF MILF
Mother of two pic.twitter.com/fTNDC1zURi

— iamcardib (@iamcardib) October 15, 2021
She only gave birth to her baby boy a few weeks ago, but Cardi B is already back out here looking like an absolute MILF! From the acrylic nails to the glasses, everything about this is a serve! Can we also talk about that eyebrow piercing? The 90s vibes are real!
Soooo there's this boy ………he stole my heart and never giving it back

— iamcardib (@iamcardib) October 17, 2021
DIONNE WARWICK MUST BE PROTECTED
Why is that young lady's name spelled "Saweetie" and not "Sweetie"?

— Dionne Warwick (@dionnewarwick) October 19, 2021
She previously expressed her confusion at the names "Chance the Rapper" and "The Weeknd," and on Tuesday, Dionne Warwick was back asking the important questions about the name "Saweetie." What did we do to deserve such purity? WE MUST PROTECT HER AT ALL COSTS!
This new generation is so creative and fun. "Saweetie" is fun to say!

— Dionne Warwick (@dionnewarwick) October 19, 2021
-
Follow We Are: The Guard on Twitter for more! xo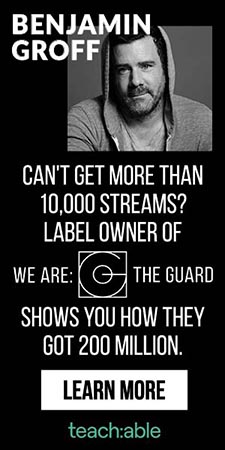 Jess Grant is a frustrated writer hailing from London, England. When she isn't tasked with disentangling her thoughts from her brain and putting them on paper, Jess can generally be found listening to The Beatles, or cooking vegetarian food.