10 TWITTER MOMENTS: DIONNE WARWICK ROASTS CHANCE THE RAPPER
From Kanye West's golden shower, to Jared Leto emerging from a 12-day silent retreat to a world ravaged by COVID-19, to Phoebe Bridgers calling the election, it's certainly been a year to remember on Music Twitter. And, of course, 2020 wouldn't be 2020 if we didn't have Dionne Warwick emerging as the unlikely queen of social media in the eleventh hour. Honestly, what would we do without this beautifully absurd bird app? Check out the latest edition of We Are: The Guard's 10 Twitter Moments, featuring Dionne Warwick (duh), Taylor Swift, Phoebe Bridgers, and lots more!
-
DIONNE WARWICK ROASTS CHANCE THE RAPPER
Hi, @chancetherapper. If you are very obviously a rapper why did you put it in your stage name? I cannot stop thinking about this.

— Dionne Warwick (@_DionneWarwick) December 5, 2020
Mrs. Dionne Warwick has a brand new iPhone, and she isn't afraid to use it! I'm living for this Chance the Rapper roast! Besides, who hasn't asked themselves this question?
Of course I know you. You're THE rapper. Let's rap together. I'll message you. https://t.co/7ku9SMNUMB

— Dionne Warwick (@_DionneWarwick) December 5, 2020
TAYLOR SWIFT TEASES HER RERECORDINGS
Okay so while my new re-records are NOT done, my friend @VancityReynolds asked me if he could use a snippet of one for a LOLsome commercial he wrote so...here's a sneak peak of Love Story! Working hard to get the music to you soon!! https://t.co/0vBFXxaRXR

— Taylor Swift (@taylorswift13) December 2, 2020
Queen! This actually sounds so, so, so good? Like, even better than I imagined? Bring on the rerecordings!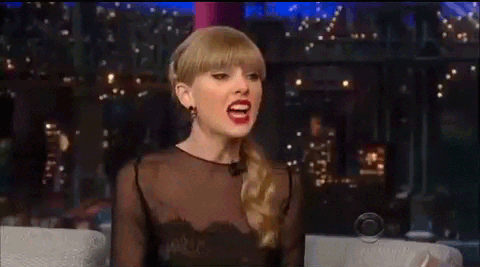 PHOEBE BRIDGERS AND KID CUDI ARE COLLABING
— traitor joe (@phoebe_bridgers) December 7, 2020
Me the second this Phoebe Bridgers and Kid Cudi collab drops: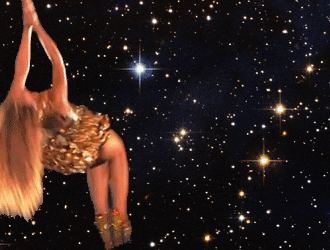 CARDI B AND THE TWEET THAT STARTED PURSEGATE
Should I spend 88K for this damn purse ? Omggg it's tempting

— iamcardib (@iamcardib) December 6, 2020
That moment when Cardi B spends more than your annual income on a glorified UGG boot. *Sigh*. I love you, Cardi, but this ain't it.
This this !! This is the purse people crying about https://t.co/v2U3YIcUAK pic.twitter.com/TUjsShJhCP

— iamcardib (@iamcardib) December 7, 2020
VICTORIA MONÉT IS ABOUT TO BECOME MAMA MONÉT
made with love pic.twitter.com/8fldqXDq25

— Victoria Monét (@VictoriaMonet) December 5, 2020
OMG! Victoria Monét is really about to go from giving birth to some of the best music of 2020 to giving birth to an actual child in 2021! And these pregnancy reveal shots? Stunning!
MEGAN THEE STALLION IS READY FOR HOT GIRL 2021
We making money and spreading positivity all 2021

— HOT GIRL MEG (@theestallion) December 8, 2020
Period, Miss Megan. Thee Stallion! We love a manifesting queen! Can we also take a moment to appreciate this selfie? Radiant!
— HOT GIRL MEG (@theestallion) December 8, 2020
ARIANA GRANDE IS FINALLY DUETTING WITH MARIAH CAREY
how it started / how it's going #ohsanta friday @mariahcarey @iamjhud pic.twitter.com/P5DpfUIvNi

— Ariana Grande (@ArianaGrande) December 3, 2020
Speaking of manifesting! Ariana Grande's wish really did come true after nine years, huh? I'm pretty sure that harmonized whistle note she sings alongside Mariah Carey in "Oh Santa!" has quite literally saved 2020!
SHAMIR IS THE MOST ADORABLE HUMAN BEING EVER
Just your friendly neighborhood Christian fall auntie pic.twitter.com/6eLT4DLWZW

— Shamir (@ShamirBailey) December 4, 2020
I love my auntie! How hecking cute is Shamir looking here? The braids! The sweater! The iced coffee! Perfection! *Melts into a puddle of purple glitter and butterflies*.
P.S. Drop the collab!
Me Michael Stipe

Losing our religion pic.twitter.com/oqVPeojIHi

— Shamir (@ShamirBailey) December 6, 2020
LIL NAS X CELEBRATES TWO YEARS OF "OLD TOWN ROAD"
2 years ago today i posted a snippet that would change my life. https://t.co/vVueicoWtO

— nope (@LilNasX) December 3, 2020
Can you believe it's been two years since "Old Town Road" started to take off on social media, introducing the world to Lil Nas X? That shizz still slaps like it came out yesterday!
KATY PERRY SAYS YOU ARE WHAT YOU EMOJI
you are your most recently used emojis

— KATY PERRY (@katyperry) December 7, 2020
Who else is suddenly regretting overusing the clown emoji?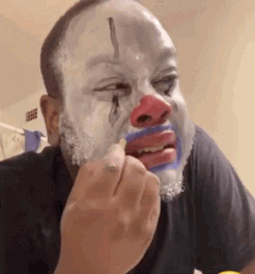 -
Don't forget to follow We Are: The Guard on Twitter for lots more! x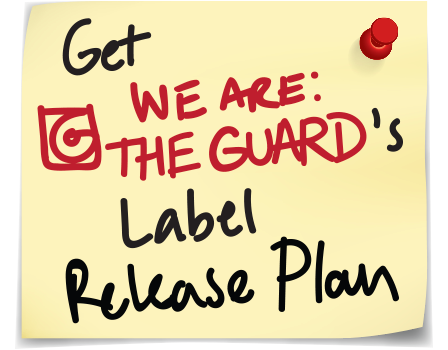 Jess Grant is a frustrated writer hailing from London, England. When she isn't tasked with disentangling her thoughts from her brain and putting them on paper, Jess can generally be found listening to The Beatles, or cooking vegetarian food.