10 TWITTER MOMENTS: FINNEAS IS BUYING HARRY STYLES A MICROPHONE FOR CHRISTMAS
Damn! I really thought we'd lost Twitter to Spotify Wrapped forever there! I'm pleased to say the endless mentions of "bubblegrunge" and "audio auras" have subsided, however, and our feeds are finally back to normal service. And by "normal service," I obviously mean weird memes, terrible hot takes, and, of course, our favorite celebrity tweets! Stop everything you're doing, then, as it's time to check out the latest edition of We Are: The Guard's 10 Twitter Moments, starring FINNEAS, Phoebe Bridgers, HAIM, and lots more!
-
FINNEAS IS BUYING HARRY STYLES A MICROPHONE FOR CHRISTMAS
I'm buying harry styles a wireless microphone for Christmas.

— FINNEAS (@finneas) December 4, 2021
IT'S CALLED ROCK AND ROLL, FINNEAS! GODDD! Hahaha! Seriously, though, Harry Styles and his microphone have a loving, beautiful relationship, so I'd honestly be sad to see the cord go. Nevertheless, much respect to Billie Eilish's big brother for looking out for Harry's health and safety!
so true pic.twitter.com/POyauNtUb8

— jeanne (@betterotb) December 4, 2021
PHOEBE BRIDGERS SHARES HER SPOTIFY WRAPPED RESULTS
my wrapped is just music for drowning to and silk chiffon

— traitor joe (@phoebe_bridgers) December 5, 2021
Phoebe Bridgers and her Spotify Wrapped results really said, "First things first, I'm emo," huh? LOLLL! Jokes aside, I think those of us in the top one percent of Phoebe listeners can definitely relate to this tweet. BRB, renaming all of my Spotify playlists to "Music for Drowning To."
like are you fucking kidding https://t.co/JSIbVVCvGv

— traitor joe (@phoebe_bridgers) December 5, 2021
HAIM UPDATE "THE CHANUKAH SONG" BY ADAM SANDLER
Sandler we love you pic.twitter.com/QGBAwqOZld

— HAIM (@HAIMtheband) December 3, 2021
"Don't get Omicronukkah! On this lovely, lovely Hanukkah!" I'M SCREAMING? The HAIM sisters delivering a modern spin on Adam Sandler's Saturday Night Live classic "The Chanukah Song" is quite literally everything! Petition for Adam to support Este, Danielle, and Alana on their forthcoming tour, much?
Love you ladies! You are three badass jews! See you on tour! https://t.co/Wf9zQf7l1P

— Adam Sandler (@AdamSandler) December 3, 2021
LIL NAS X IS THE KING OF WARDROBE MALFUNCTIONS
the universe was determined to embarrass me yesterday lmao https://t.co/A86FjCPycy

— MONTERO ?? (@LilNasX) December 6, 2021
Lil Nas X is quickly becoming the king of wardrobe malfunctions, eh? Just a few months on from splitting his pants on Saturday Night Live, the Twitter icon once again found himself, ahem, overexposed at the Audacy Beach Festival in Fort Lauderdale over the weekend. That Spongebob face, though!
Top 10 tweets that aged horribly pic.twitter.com/hxJv01lcpn

— Ecoton - 9 DAYS TILL NWH ?? (@starknasx) December 6, 2021
JACK HARLOW AND THE MASCULINE URGE
The masculine urge to get some top

— Jack Harlow (@jackharlow) December 5, 2021
*Hyperventilates*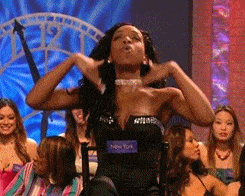 The feminine urge to give it pic.twitter.com/71C7cmJigp

— Muñeca (@johnalstiger1) December 5, 2021
MEGAN THEE STALLION IS READY FOR HER HOT GIRL GRADUATION
9 more days until I graduate

— TINA SNOW (@theestallion) December 2, 2021
HOT GIRL GRADUATION? LET'S GOOO! How incredible is it that Megan Thee Stallion has managed to see her health administration degree right through to the end despite having such a hectic career schedule? No, really, I respect the commitment so much. Megan's mom must be looking down so proud!
Are there in hotties in Texas that wanna pull up I wanna invite like 10 maybe 15 of y'all lol

— TINA SNOW (@theestallion) December 2, 2021
T-PAIN STILL WANTS TO BUY US A MANSION IN WISCANSIN
Put you in a mansion
Somewhere in Wiscansin

— T-Pain (@TPAIN) December 4, 2021
I'm sorry, but, music officially peaked that time T-Pain rhymed "mansion" with "Wiscansin" in "Can't Believe It." Usher could quite literally never! It's the fact that I really thought "Wiscansin" was how you pronounced it as a kid, though? LMAOOO! How I miss those more innocent times!
— henry (@henrysniffles) December 4, 2021
CARDI B IS THE CREATIVE DIRECTOR AT PLAYBOY
I can't believe I'm the creative director at playboy!!! Soooo much things I want to do!Which artist would y'all love to see on some sexy shit on the cover of playboy?

— Cardi B (@iamcardib) December 2, 2021
From breaking the Internet with her cans of alcoholic whipped cream, to becoming the Creative Director at Playboy, Cardi B has been securing the bag and then some this December! And to think we're only eight days in? P.S. Cardi totally needs to get Miley Cyrus to recreate this Dolly Parton cover!
Get miley to redo a 2021 iconic dolly cover of the magazine pic.twitter.com/IA7yDkefip

— miley is my destiny (@mileyxdestiny) December 2, 2021
KID CUDI AND MERYL STREEP ARE BEST FRIENDS
I met Meryl Streep tn and she showed me so much love about Dont Look Up. I fuckin adore her so it was a very VERY big deal. Gassed. Meryl is fam now.

— The Chosen One : I YOU FRESHIE 4EVER (@KidCudi) December 6, 2021
Kid Cudi and Meryl freaking Streep? NAME A MORE ICONIC DUO! I'm kind of hoping this means Meryl is going to start hanging out with Kid Cudi and Timothée Chalamet on the regular. Can you imagine? Did I also mention how excited I am for Adam McKay's Don't Look Up? That cast list is looking ridiculous!
When we took the group picture Meryl walked up and was like "Cudddiiii"

— The Chosen One : I YOU FRESHIE 4EVER (@KidCudi) December 6, 2021
KALI UCHIS HAS THE PATIENCE OF A SAINT
LEO I SWEAR WHEN I CATCH U https://t.co/7RqVf3aMPF

— KALI UCHIS (@KALIUCHIS) December 7, 2021
OMGGG! Why did Leo have to do Kali Uchis like this? Hahaha! It's good to see Kali can have a laugh with her fans, though. And, honestly? I think she looks absolutely incredible. Oh, and while we're here, can we talk about how well Kali handled this interview? THE PATIENCE OF A SAINT!
girl onset once said to me "I got some Latinx in me too my bf is Mexican " I hate that I get desensitized sometimes at this point https://t.co/5hC7XuhD9C

— KALI UCHIS (@KALIUCHIS) December 5, 2021
-
Follow We Are: The Guard on Twitter for more! x
Sources:
Tiffany Pollard GIF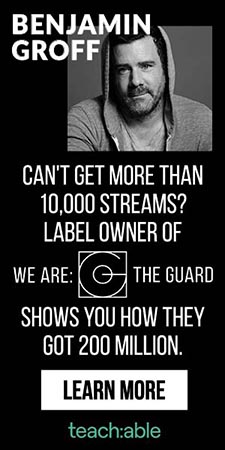 Jess Grant is a frustrated writer hailing from London, England. When she isn't tasked with disentangling her thoughts from her brain and putting them on paper, Jess can generally be found listening to The Beatles, or cooking vegetarian food.