10 TWITTER MOMENTS: FKA TWIGS IS A CAT WHISPERER
There was one person and one person only who mattered on Twitter this week and that, of course, was Gigi Hadid. Now, since she's a supermodel and not a musician, I can't *technically* include her tweet in this column, but that doesn't mean I'm not going to think about her telling Jake Paul to go to bed every single day for the rest of my life. No, really – forget Proactiv. It's Gigi's clapback and Gigi's clapback alone I have to thank for curing my lifelong chronic acne.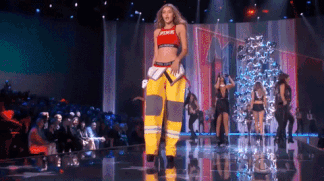 Anyways! Check out this week's edition of We Are: The Guard's 10 Twitter Moments, featuring FKA twigs, Katy Perry, Cardi B, and more!
-
FKA TWIGS IS A CAT WHISPERER
lol why are cats obsessed with me? https://t.co/qKrP6MlnQp

— FKA twigs (@FKAtwigs) February 19, 2020
I love that "Cats Listening to FKA twigs" has become A Thing™ on Twitter. Witches gonna witch, I guess?! BRB, going to film Mr. Fluffykins live-reacting to the "Cellophane" video.
no joke a cat just followed me down the road for 5 minutes, does anyone have any advice on this? i'm into it, just not sure what's happening. https://t.co/WHZidu7ehF

— FKA twigs (@FKAtwigs) February 20, 2020
KATY PERRY IS GLOWING
if you don't love me at my pixie cut then you don't deserve me at my Goddess glow pic.twitter.com/DJ4ip8S0Z8

— KATY PERRY (@katyperry) February 23, 2020
WOW! Katy Perry really woke up and said "I'm here to serve," huh?! "Radiant" doesn't cover it!
P.S. I still stan the pixie cut!
CARDI B'S D*CK AND RICE DIET IS STILL GOING STRONG
Ok...I'm happy now ...what should I have for dinner ? ....Thinking about dick fried rice

— iamcardib (@iamcardib) February 22, 2020
Just in case you were wondering how Cardi B's d*ck and rice diet is going. As for me, I'm keeping it strictly vegetarian and sticking with my crispy tofu over here.
LIL NAS X CRASHED A WEDDING AT DISNEY
just crashed a wedding at disney world pic.twitter.com/XqBgI2DTZD

— nope (@LilNasX) February 23, 2020
That moment when you're getting married at Disney (!) and LIL NAS X CRASHES YOUR RECEPTION (!!!). Wedding goals, much?!
JOE JONAS WISHES SOPHIE TURNER A HAPPY BIRTHDAY
Happy birthday to the love of my life. Life is better with you pic.twitter.com/lXrFcRdc7n

— J O E J O N A S (@joejonas) February 21, 2020
I LOVE MY PARENTS! No, really – this is literally me every time I get any Joe Jonas and Sophie Turner content: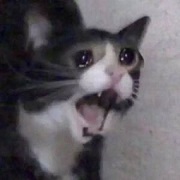 JUSTIN BIEBER TOOK US TO CHURCH AT SUNDAY SERVICE
#SundayService pic.twitter.com/9At52iCb0s

— Justin Bieber (@justinbieber) February 24, 2020
Justin Bieber performing Marvin Sapp's "Never Would Have Made It" at Kanye West's Sunday Service is the gospel I didn't know I needed. Say what you want about the Biebs, but you can't deny the boy can SANG.
Today's Sunday Service was sooo good!!!! Go to my IG stories to see!

— Kim Kardashian West (@KimKardashian) February 23, 2020
FINNEAS IS THE BEST BIG BROTHER OF ALL TIME
There is no 'next billie eilish' she's one of a kind. There'll never be another https://t.co/TA3ggYIT6X

— FINNEAS (@finneas) February 21, 2020
HE SAID WHAT HE SAID.
KEHLANI JUST SHARED THE SWEETEST VIDEO OF ADEYA
"oh wowwwwwww" pic.twitter.com/AQxe2enuNe

— Kehlani (@Kehlani) February 21, 2020
Naaah, are you kidding me?! This is the cutest sh*t I've ever seen! Daily reminder we must protect Kehlani and Adeya at all costs!
ASHE CELEBRATES HER FIRST TIME ON RADIO
first time on radio... aaaaaannnddd havent stopped crying . thank u @ALT987fm :.) ... pic.twitter.com/sbNdtRvi0L

— ashe (@ashemusic) February 21, 2020
OMG! This is absolutely adorable! There's no one who deserves success more than Ashe and I honestly couldn't be more proud to see her thriving. ALEXA, PLAY "MORAL OF THE STORY."
VICTORIA MONÉT HAS A DIRTY MIND
Finish the sentence..

I wanna eat great food, make great music and ______great ______

— Victoria Monét (@VictoriaMonet) February 22, 2020
To quote the meme: "If I speak, Twitter will suspend me."
 

— Victoria Monét (@VictoriaMonet) February 22, 2020
-
Don't forget to follow We Are: The Guard on Twitter for more! See ya! x
Jess Grant is a frustrated writer hailing from London, England. When she isn't tasked with disentangling her thoughts from her brain and putting them on paper, Jess can generally be found listening to The Beatles, or cooking vegetarian food.