10 TWITTER MOMENTS: THE GRAMMY EDITION
It's during live events like the Grammys that Twitter really comes into its own. I don't think that I would have made it through the four-hour broadcast if it wasn't for viral memes like this one. Our favorite celebrities – some of whom were in attendance, some of who weren't – also had plenty to say about Music's Biggest Night on the social network, so much so that I decided to dedicate this entire column to their reactions. Gold-plated gramophones at the ready, then, as it's time to tune in to this special Grammy Edition of We Are: The Guard's 10 Twitter Moments, featuring Ariana Grande, Kacey Musgraves, Cardi B, Nicki Minaj, Janelle Monáe, and more.
-
THIS IS WHAT ARIANA GRANDE HAD PLANNED TO WEAR
@AlfredoFlores pic.twitter.com/bGfYbRR1nu

— Ariana Grande (@ArianaGrande) February 11, 2019
The REAL loser of the Grammys?! Ariana Grande's Cinderella dress. But while it may not have made it to the ball – aka the Staples Center in Los Angeles – the stunning Zac Posen-designed gown still got its moment in the spotlight thanks to this impromptu photo shoot. P.S. Can we make Ariana a Disney princess, already?!
INTRODUCING YOUR GRAMMY QUEEN, KACEY MUSGRAVES
OH, WHAT A NIGHT: pic.twitter.com/pAXJbsB3jN

— K A C E Y M U S G R A V E S (@KaceyMusgraves) 12 February 2019
Kacey Musgraves reigned supreme at the Grammys on Sunday, with the queen of country taking home a grand total of four gongs, including the most coveted of the evening, Album of the Year. It's proof that, for all of their mistakes, the Recording Academy CAN get it right on occasion, and that, ultimately, good music will prevail over the bad. Enjoy this golden hour, Kacey <3.
Ok now we're drinking @KaceyMusgraves I'm screaming!!!!

— KATY PERRY (@katyperry) 11 February 2019
YOU NEED TO SEE CARDI B BACKSTAGE
Thank you @YG @sza @21savage @chancetherapper @JBALVIN #BadBunny @Migos @Kehlani !!! pic.twitter.com/cXmxjzw1da

— iamcardib (@iamcardib) February 11, 2019
The Grammys is famous for its after-parties, but it looks like the REAL place to be was in Cardi B's dressing room backstage, where the "Money" artist gathered with friends and family to celebrate after becoming the first solo female to win Best Rap Album. Sidenote: Is anyone else so happy to see Cardi and Offset so happy following the whole cheating debacle?!
NICKI MINAJ SAYS THAT SHE WAS "BULLIED" BY GRAMMY PRODUCERS
I pissed off the same man Ariana just called out for lying. Grammy producer KEN. I was bullied into staying quiet for 7 years out of fear. But I'll tell my fans the REAL on the next episode of #QueenRadio they deserve the truth.

Also, CONGRATS to everyone who won last night. https://t.co/YjmoIOPt6o

— QUEEN (@NICKIMINAJ) February 11, 2019
SPILL THAT TEA, GIRL!

ANDERSON .PAAK'S KID WON THE RED CARPET
Still feels surreal pic.twitter.com/9qxYsxmGVw

— CHEEKY ANDY (@AndersonPaak) 11 February 2019
Make no mistake about it: Anderson .Paak's 7-year-old son Soul Rasheed officially won the Grammy red carpet on Sunday! This kid is a star if I've ever seen one! Congratulations to Andy, too, whose We Are: The Guard-approved song "Bubblin'" tied with Jay Rock's "King's Dead" for the coveted Best Rap Performance gong at the weekend!
P!NK HAD THE BEST RESPONSE TO LOSING
I think it's kind of rad that I just lost my 20th Grammy nomination. I'm always honored to be included. Now to get this sick baby in the bathtub. Congrats to all the nominees! Have fun tonight.

— P!nk (@Pink) February 11, 2019
She may have missed out on a Grammy, but unbothered legend P!nk had a far, far better award waiting for her back home: Her babies! Priorities, people, priorities! Best Mom > Best Pop Vocal Album!
ST. VINCENT AND DUA LIPA WERE TOO SEXY FOR TELEVISION
I was sooo thrilled to perform with the lovely @DUALIPA. Such a kind, smart, talented person. Babe of babes. pic.twitter.com/xQia5HGImT

— St. Vincent (@st_vincent) February 12, 2019
Am I the only one who hasn't stopped thinking about the sexual tension between St. Vincent and Dua Lipa on Sunday?! *Fans self* Everything about their "Masseduction–One Kiss" medley performance was way too hot for public consumption, not that I'm complaining!
JANELLE MONÁE. THAT'S IT. THAT'S THE TITLE
— Janelle Monáe, Cindi (@JanelleMonae) 11 February 2019
It goes without saying that women "stepped up" at this year Grammys, none more so than Janelle Monáe, whose performance of "Make Me Feel" was undoubtedly the highlight of the evening! No, really – give me Janelle playing electric guitar in a latex bodysuit over Post Malone and Red Hot Chili Peppers any day! P.S. Oh, hi, Lady Gaga!
@LadyGaga IS LIVING for @JanelleMonae's performance #GRAMMYs pic.twitter.com/oSAgHDkj6u

— Brian A. Hernandez (@BAHjournalist) 11 February 2019
J. COLE CONGRATULATES CARDI B AND MORE
i don't never wanna be propped up by tearing somebody else down. Seeing Cardi b win a Grammy make me feel like I won. Same with jay rock and Anderson. I feel for Travis cuz he really deserved that acknowledgement as well, but his moment is way bigger than the awards could say

— J. Cole (@JColeNC) 11 February 2019
What did we do to deserve J. Cole?! Despite missing out on two Grammys, the KOD rapper still took to Twitter to congratulate his fellow hip-hop artists on their wins on Sunday. He also reminded those who lost that awards aren't everything, echoing a similar sentiment to Drake whose acceptance speech got cut off by Grammy producers at the weekend. Be more J. Cole, people!
AND FINALLY...
A big part of friendship is showing up for your girls—that's why I was thrilled to be there for the one and only @aliciakeys at the #GRAMMYs. She is one of the most genuine and thoughtful people I know—there's no one better to help us all celebrate the unifying power of music! pic.twitter.com/8cMhTmsClA

— Michelle Obama (@MichelleObama) February 11, 2019
WE MISS YOU!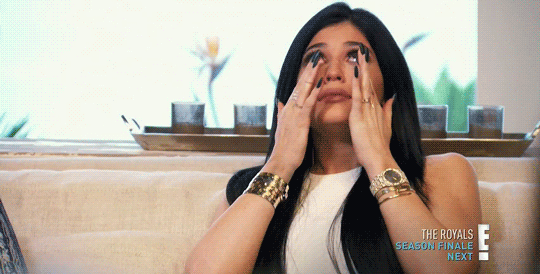 -
Don't forget to follow We Are: The Guard on Twitter for more. x
Jess Grant is a frustrated writer hailing from London, England. When she isn't tasked with disentangling her thoughts from her brain and putting them on paper, Jess can generally be found listening to The Beatles, or cooking vegetarian food.