10 TWITTER MOMENTS: GRIMES MAY HAVE FINALLY GOT HER ELF EARS
Photo by Grimes
Happy Hump Day, everybody. If the midweek slump is starting to take its toll, fear not, as it's time to spice up your Wednesday with the latest edition of We Are: The Guard's 10 Twitter Moments. From Grimes finally getting her elf ears, to Cardi B serving Marilyn Monroe in court, to Chloë eating up the "Period Ahh Period Uhh" TikTok trend, these tweets are sure to see you through to 5 o'clock!
Work: We've found your Twitter account.

Me: pic.twitter.com/o3YDtWe4Mf

— The Glasto Thingy (@TheGlastoThingy) September 17, 2022
-
GRIMES MAY HAVE FINALLY GOT HER ELF EARS
I did smthn crazy! pic.twitter.com/IVgTEeeHWi

— (@Grimezsz) September 17, 2022
OMG. She's actually gone and done it, hasn't she? It appears that, despite that Elon Musk tweet, Grimes may have finally fulfilled her body-modification wishes and got herself some elf ears. This is obviously what happens when you watch too much Lord of the Rings: The Rings of Power. The Book 1 and 2 era is about to be totally iconic, I fear!
Just got a mix back for "the infinite assassin" once my babies sleep I shall be checking mixes

—@Grimezsz) September 17, 2022
JACK ANTONOFF TEASED THE SWIFTIES
. midnights forever .

— jackantonoff (@jackantonoff) September 16, 2022
MIDNIGHTS SEASON APPROACHING, BABY. Does this mean Jack Antonoff is finally going to have a new favorite Taylor Swift song that isn't "august?" What a tease. Meanwhile, find me and the rest of the Swifties attempting to solve every clue and crack every Easter egg posted by Taylor and friends between now and October 21st!
the music industry's favorite duo!!! pic.twitter.com/ix8Vam4pvB

— nyc release weekend (@starsicks) September 16, 2022
LADY GAGA APOLOGIZED TO HER LITTLE MONSTERS
I love you little monsters, forever xoxo, Mother Monster #WeLoveYouGaga #ChromaticaBallMiami I'm sorry I used my best judgment, it wasn't safe.

— Lady Gaga (@ladygaga) September 18, 2022
It's hard to not feel for Lady Gaga after she was forced to apologize for cutting short the final date of the Chromatica Ball in Miami on Saturday due to lightning strikes. But the fact Mother Monster chose to put the safety of her fans first over her show is honestly deserving of our endless respect. To quote Gaga: "Chromatica will never be over!"
TOUR OF THE FUCKING DECADE!!! #WeLoveYouGaga don't be sorry !! pic.twitter.com/lURlgKBsbw

— albert (@lmaoXal) September 18, 2022
CARDI B SERVED MARILYN MONROE IN COURT
Puuuurrrrrr pic.twitter.com/Ef6W6uBhze

— Cardi B (@iamcardib) September 15, 2022
Leave it to Cardi B to turn a court appearance into a serve for the ages. From the curly red Marilyn Monroe tresses to the oversized sunglasses, Cardi B was clearly determined to use this moment of bad press to her advantage. And while she may have pleaded guilty on Thursday, Cardi is at least accepting full responsibility for her actions!
This pic could be an album cover pic.twitter.com/CkHOtbsbKI

— MONSTER (@gagavoodo2) September 15, 2022
PHOEBE BRIDGERS WAS CONFUSED BY STAN TWITTER
— traitor joe (@phoebe_bridgers) September 17, 2022
Ask not "why," Phoebe Bridgers, ask "why not?" LOL. Something tells me the Punisher star hasn't spent much time doomscrolling through the darkest depths of Stan Twitter going by her confused reaction to this "Scott Street''-Succession fancam hybrid. As for me, I found this edit truly moving, particularly when Logan slaps Roman. Powerful stuff!
tell me you framed this pic.twitter.com/IOTq8y0AFI

— maja (@onlyangel444) September 17, 2022
LIL NAS X GAVE US HIS FIERCEST LOOK TO DATE
— SAFFA (@LilNasX) September 17, 2022
That moment when Lil Nas X accidentally exposes a troll's racist views after posting a photo of himself looking badass. Anyways, haters aside, this has got to be Nas X's fiercest look to date? It's giving Final Fantasy, it's giving Lady Gaga circa "Poker Face," and you're goddamn right it's giving me life. Bring on "STAR WALKIN'" on Friday!
His parents: https://t.co/ogjJZ1dhID pic.twitter.com/7k7kV0tBET

— Leuris (@_overdreaming_) September 17, 2022
MARIAH CAREY CELEBRATED 25 YEARS OF BUTTERFLY
I poured into every lyric and every note on every song. 25 years later, it's still one of the proudest moments of my life & career. To celebrate #Butterfly25, I'm releasing new remixes, live performances, acapellas & a new version of "The Roof" with the one and only @4everBrandy! pic.twitter.com/V0vrnZ9CgL

— Mariah Carey (@MariahCarey) September 16, 2022
She recently announced she plans on releasing her secret grunge album she recorded in the 90s, but on Friday, Mariah Carey took to Twitter to instead celebrate the 25th anniversary of Butterfly. I'm so happy to see Mariah's "magnum opus" is finally getting recognized as one of the greatest R&B albums of all time. Right, Tyler, the Creator?
fouth of july my second favorite mariah song ....i knew the whole my way video dance routine as a kid....i aint going out my jon was on repeat. very much a special release day https://t.co/eDQipy6YAT

— T (@tylerthecreator) September 16, 2022
BEBE REXHA PROVED YOU SHOULD NEVER GIVE UP
Did I lie? DID I LIE??? (Nicki Minaj voice) pic.twitter.com/XV4vXkCaLc

— Bebe Rexha (@BebeRexha) September 19, 2022
Just over a year on from the flop that was Better Mistakes, Bebe Rexha is back, b*itches. With her David Guetta banger "I'm Good (Blue)" currently topping the charts around the world, Bebe is living proof you should never give up on your dreams. *Sings* "I'm good, yeah, I'm feelin' alright/Baby, I'ma have the best f*ckin' night of my life!"
— o (@bettermisstakes) September 19, 2022
REBECCA BLACK GOT PAPPED IN AUSTRALIA
daily mail why pic.twitter.com/axsjy2FQe6

— Rebecca Black (@MsRebeccaBlack) September 14, 2022
LMAO. It's the "But Rebecca Black, now 25, looked completely unrecognisable as she posed with fans on the streets of Sydney this week while out with her rumoured girlfriend Veronika" for me. Because of course the aging process stops at 13? Anyways, Rebecca is looking happy and healthy in these pap pics, which is all that really matters!
make this your next single cover. take the power back

— irm is fcking fcked (@wolstenhoIme) September 14, 2022
CHLOË ATE UP "PERIOD AHH PERIOD UHH"
period ahh period uhh pic.twitter.com/Rg4SZOb8AA

— Chlöe (@ChloeBailey) September 17, 2022
Not Chloë eating up this god-awful TikTok trend?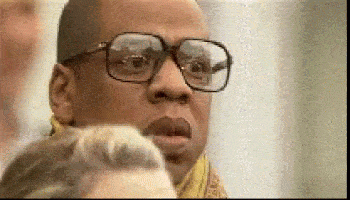 — Myles from Agents of S.C.R.E.E.N (@mylesmello) September 18, 2022
-
Follow We Are: The Guard on Twitter for more! xo
Sources:
JAY-Z GIF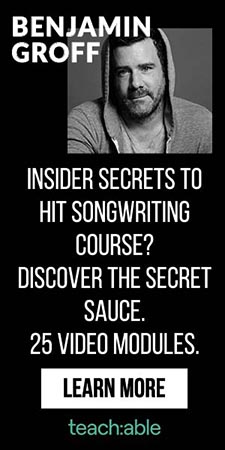 Jess Grant is a frustrated writer hailing from London, England. When she isn't tasked with disentangling her thoughts from her brain and putting them on paper, Jess can generally be found listening to The Beatles, or cooking vegetarian food.