10 TWITTER MOMENTS: TYLER, THE CREATOR WANTS YOU TO PULL UP TO THE POLLS
It's October in under 24 hours, which means Twitter is imminently about to be overtaken by Halloween memes, and, honestly? I'm SO ready for it! October is when Twitter truly comes alive, and I, for one, am excited to see what the bird app comes up with this year. Meanwhile, it's time for the latest edition of We Are: The Guard's 10 Twitter Moments, which you'll be pleased to hear is a pee-pee-free zone this Wednesday. Check out the following tweets from Tyler, the Creator, Rihanna, Kanye West, and more!
-
TYLER, THE CREATOR WANTS YOU TO PULL UP TO THE POLLS
— Tyler, The Creator (@tylerthecreator) September 28, 2020
HE SAID WHAT HE SAID! This is the most important election in recent times and each and every one of us needs to pull up to the polls and vote like our life depends on it. JUST DO IT!
RIHANNA IS STILL FIGHTING FOR #JUSTICEFORBREONNA
I'm just gon' let this sink in to your hollow skull @DanielCameronAG pic.twitter.com/ClWwrpmlUn

— Rihanna (@rihanna) September 25, 2020
DRAG HIM, RIHANNA! We must keep fighting for #JusticeForBreonna!
KANYE WEST TEASES NEW MUSIC WITH MS. LAURYN HILL
BELIEVE WHAT I SAY (snippet) pic.twitter.com/U7Y2KQJ5UC

— ye (@kanyewest) September 26, 2020
Kanye West sampling Ms. Lauryn Hill? Okay, something tells me Yeezy Season is about to GO THE HELL OFF!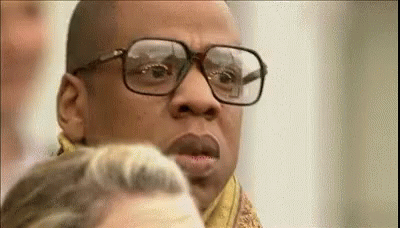 FLEETWOOD MAC GIVE SKATEBOARDING DUDE THEIR STAMP OF APPROVAL
We love this! https://t.co/LgMGOGZIer

— Fleetwood Mac (@fleetwoodmac) September 26, 2020
Fleetwood Mac giving Skateboarding Cranberry Juice Dude their stamp of approval? WE LOVE TO SEE IT! BRB, listening to Rumours on repeat for the rest of fall.
It's a @fleetwoodmac kind of Friday. pic.twitter.com/78mlobxzTD

— We Are: The Guard (@WeAreTheGuard) September 25, 2020
HALSEY DREAMED SHE GAVE BIRTH TO A "LARGE BABY"
I had a really vivid dream I gave birth to a large baby in a bathroom and now my entire day so far has been little moments of panic that I "forgot my baby". thank you brain. I didn't have enough anxiety. don't be shy, add some more!

— h (@halsey) September 24, 2020
OMG! I've had some surreal dreams over recent months, but this from Halsey is on a whole other level! Can someone with one of those dream dictionaries please interpret the meaning behind this David Lynch nightmare fuel?
P.S. HAPPY BIRTHDAY!
I am 26 today. Here is a picture from the 1800s when I was born. pic.twitter.com/dkdS3fplnZ

— h (@halsey) September 29, 2020
MARIAH CAREY RECORDED A SECRET GRUNGE ALBUM
Fun fact: I did an alternative album while I was making Daydream Just for laughs, but it got me through some dark days. Here's a little of what I wrote about it in #TheMeaningOfMariahCarey S/O to my friend Clarissa who performs the lead w/ me as a hidden layer #Chick #TMOMC pic.twitter.com/Re23t5whcd

— Mariah Carey (@MariahCarey) September 27, 2020
STOP EVERYTHING! Mariah Carey released a secret grunge album in 1995 while she was recording Daydream? I'M SHAKING! Courtney Love Cobain could quite frankly never! *Sign of the horns*
I'm so happy yet thoroughly amused that my little "alternative"/"grunge" album is finally out there for the fans Rock on!!!

— Mariah Carey (@MariahCarey) September 28, 2020
LIL NAS X IS LOOKING RADIANT
what would u do if we kissed omggg ewwww nooo nevermind pic.twitter.com/HvDCYmPM0Z

— nope (@LilNasX) September 26, 2020
I'm pretty sure if you searched for the definition of "glowing" in the dictionary, you'd find these selfies of Lil Nas X. The radiance is real.
KATY PERRY REMINDS US BEING A MOM IS A FULL-TIME JOB
Popular misconception: being a mom isn't a full time job

— KATY PERRY (@katyperry) September 25, 2020
THIS, THIS, AND THIS! Having to deal with all that poop and screaming isn't what I call "time off." WE SEE YOU AND LOVE YOU, MOMS!
part 2: when a mom finally goes back to work (whatever profession they do) it's not like they been coming from months of "time off..." she's coming from a full time job... of being a mom, lol.

— KATY PERRY (@katyperry) September 25, 2020
MISSY ELLIOTT'S SHORT HAIR IS A SERVE
Welp back to my short hair days just for a lil bit pic.twitter.com/F8fFXobZ5V

— Missy Elliott (@MissyElliott) September 24, 2020
Erm, a serve, much? Can we also talk about the fact Missy Elliott is quite literally aging in reverse? Tell us your secrets, Misdemeanor!
JACOB COLLIER HAS A MESSAGE FOR AMERICA
America, you know what to do. #VoteHimOut pic.twitter.com/DyCqIepGFS

— Jacob Collier (@jacobcollier) September 24, 2020
-
Follow We Are: The Guard on Twitter for more! x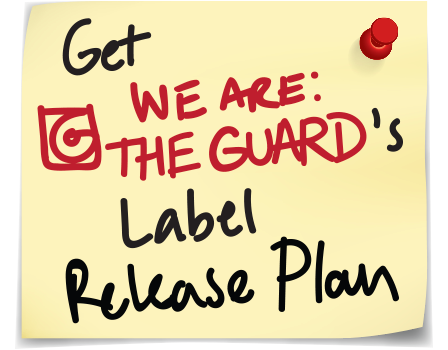 Jess Grant is a frustrated writer hailing from London, England. When she isn't tasked with disentangling her thoughts from her brain and putting them on paper, Jess can generally be found listening to The Beatles, or cooking vegetarian food.