10 TWITTER MOMENTS: HALSEY AND MILLIE BOBBY BROWN ARE PRACTICALLY TWINS
Photo by Halsey
"Welcome to my Twitter
We've got lots of things
We've got tricks and tips
We've got advice about lifestyle
And hair and fashion and makeup!"
Welcome everyone! pic.twitter.com/otGlIPiN4F

— vibegina (@DojaCat) June 7, 2022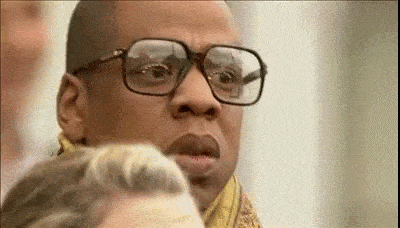 Check out the latest edition of We Are: The Guard's 10 Twitter Moments, featuring Halsey, Camila Cabello, Lizzo, and lots more!
-
HALSEY AND MILLIE BOBBY BROWN ARE PRACTICALLY TWINS
When are Millie Bobby Brown and I gonna play sisters in something this is getting out of hand.

— h (@halsey) June 3, 2022
HALSEY CAMEO IN STRANGER THINGS WHEN? Seriously, it's genuinely insane to me how much Halsey and Millie Bobby Brown look alike. Not to mention I'm still not over that time Halsey cosplayed as Eleven for Halloween. The bald head and bloody nose combination was so iconic. P.S. Is Millie giving anybody else Britney Spears vibes, too?
twelve. https://t.co/JbK098q6Kh

— h (@halsey) June 3, 2022
CAMILIA CABELLO HAD THAT SUMMERTIME SADNESS
i am Simple Girl. if the weather is Sad, I am Sad

— camila (@Camila_Cabello) June 3, 2022
Erm, a whole damn mood, much? No, really, she may be a multitalented millionaire, but it's honestly reassuring to know Camila Cabello has her sad-girl moments similar to the rest of us. Even though the official start of summer is only a matter of weeks off, that doesn't make the cold, rainy, overcast days any easier. Just remember you're not alone!
can we all be kids again and all be on summer vacation

— camila (@Camila_Cabello) June 3, 2022
LIZZO CALLED OUT THE HATERS AND IT WAS TRULY BEAUTIFUL
Dudes be ugly w no bitches talking bout "oK LiZzO" as an insult in girls comments…

I'm beautiful rich & get immaculate dick… ISSA COMPLIMENT

If u can't make it past the cheeks ✨just say that✨

— FOLLOW @YITTY (@lizzo) June 4, 2022
PERIODT. PERIODICITY. PERIODIC TABLE. When are these ugly-ass dudes going to realize comparing us to Lizzo is one of the biggest compliments they could possibly give us? Lizzo is a badass body-positive goddess, and I'd happily have one-tenth of her glow and radiance. "If u can't make it past the cheeks just say that." I CAN'T BREATHE, LOL!
Talk yo shit, Lizzo!!! pic.twitter.com/bXAtVkFXXe

— Gary (@CatchGifUCan) June 4, 2022
LIL NAS X WAS HACKED ON FACEBOOK AND IT WAS KIND OF HILARIOUS
i'm screaming because this is something i would actually say https://t.co/NStQYBziTb

— MONTERO (@LilNasX) June 2, 2022
I'M SCREAMING. Clearly, this hacker didn't realize they were attempting to out-troll the biggest troll on the Internet. It was only a few weeks ago Lil Nas X tweeted he was "no longer gay" because he didn't win any GRAMMY Awards, for goodness sake. Something tells me this Facebook hacker is going to have to try a little harder next time!
they added a period at the end of the sentence sassy ass

— MONTERO (@LilNasX) June 2, 2022
THE 1975 ANNOUNCED A BIG DAY FOR ANNOYING PEOPLE
Your new album. Your new era. Your old friends.
The 1975https://t.co/Tk3FMU5HLb pic.twitter.com/hY5kCLK2e5

— The 1975 (@the1975) June 1, 2022
THEY! ARE! BACK!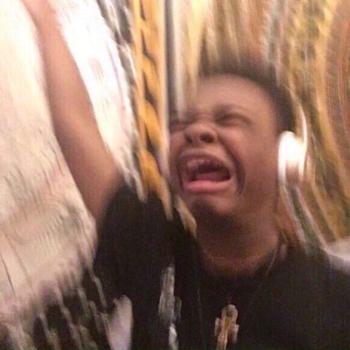 It's the June 1 again

— Spotify (@Spotify) June 1, 2022
DOJA CAT ONCE AGAIN BROKE THE INTERNET IN HER BIKINI
— vibegina (@DojaCat) June 5, 2022
DAMN. Doja Cat is really out here breaking the Internet once again with this photoshoot, huh? And here's me thinking she couldn't top last week's thirst trap. A whole damn bikini babe. That said, I have to respect the fact she's happily telling everybody this pic is Photoshopped in the replies. Doja is the realest pop star of all time!
r u a stretch mark or an ass pimple ?

— vibegina (@DojaCat) June 6, 2022
H.E.R. AND A MYSTERIOUS GUEST HUNG OUT WITH BTS AND CHRIS MARTIN
— H.E.R. (@HERMusicx) June 5, 2022
Not Jungkook, J-Hope, and Jimin taking time out from seizing the U.S. government to hang out with H.E.R. and Coldplay's Chris Martin in Washington, D.C.? This is the type of content I like to see. I'm also dying at all of the BTS fans responding to this tweet claiming to be the mysterious guest hidden in this selfie. The ARMY is too much, LMAO!
thank you but i would have been fine with you not covering my face! i want everyone to recognize me as jimin's girlfriend

— anna ☾ (@vmnstudio) June 5, 2022
FLEA CHANNELED HIS INNER RONALD MCDONALD
Today I have been called mayor mccheese, the hamburgular and McDonald Mook. pic.twitter.com/3uLrLHwhSM

— Flea (@flea333) June 1, 2022
THE. FIT. IS. FITTING. I repeat. THE. FIT. IS. FITTING. If this tweet doesn't result in Flea getting his own McDonald's meal alongside the likes of BTS, Sweetie, and Travis Scott, I'm going to be one disappointed Chili Pepper. Oh, and while we're here, can we take a moment to discuss Flea's cameo in Obi-Wan Kenobi? Dude kills it as Vect Nokru!
Of all the places I would expect Flea to pop up, Alderaan was so not on my list

— Jeremy Adams (@Easy5055) June 2, 2022
CHARLI XCX REVEALED HER PLANS TO BECOME A NOVELIST
what if i wrote a book….?

— Charli (@charli_xcx) June 6, 2022
Singer? Dancer? NOVELIST? Charli XCX is transforming into a triple threat before our very eyes. Something tells me this book is going straight to the top of the New York Times Best Seller list. Not to mention I couldn't think of a more talented queen to overtake William Shakespeare as the most iconic, legendary figure in English literature!
same energy pic.twitter.com/yguYWMzA8b

— Iana NATE DAY (@idisagrees) June 6, 2022
DOLLY PARTON LOOKED BACK ON SOME OF HER BEST FITS
I love you as you are. pic.twitter.com/T2usKsZHdL

— Dolly Parton (@DollyParton) June 2, 2022
It's the way Dolly Parton's Twitter and Instagram pages basically exist for her to post her favorite lewks and photoshoots from throughout the years for me? I'm getting some serious bouffant envy looking at these pics. And this glamorous hot-pink sequin fit? EVERYTHING. I'm surely not the only one who dreams of raiding Dolly's clothing closet!
All dolled up pic.twitter.com/QWgvPUtSO8

— Dolly Parton (@DollyParton) June 6, 2022
-
Why not follow We Are: The Guard on Twitter for lots more? xox
Sources:
JAY-Z GIF
Crying Meme
Jess Grant is a frustrated writer hailing from London, England. When she isn't tasked with disentangling her thoughts from her brain and putting them on paper, Jess can generally be found listening to The Beatles, or cooking vegetarian food.