10 TWITTER MOMENTS: HALSEY IS THE BIGGEST TAYLOR SWIFT STAN
With COVID-19 all but forcing us to live our lives through the Internet, Twitter has been nothing short of a savior when it comes to keeping connected with our favorite bands and artists over recent months. And even though the year is almost up and – *fingers tightly crossed* – the end of the pandemic is almost in sight, musicians across the spectrum continue to be very much Online™. Stop everything you're doing this Hump Day, then, as it's time to check in with one of the final editions of We Are: The Guard's 10 Twitter Moments of 2020, featuring Halsey, Phoebe Bridgers, Harry Styles, and more.
-
HALSEY IS THE BIGGEST TAYLOR SWIFT STAN
I just love @taylorswift13 for committing to bringing so much magic to a time in which she knows so many of her fans may be suffering. This is the least profitable era of music we've lived to see and she's working very hard because it makes people happy. That's really somethin'

— h (@halsey) December 13, 2020
Goddamn it, Halsey! I've only just finished crying to evermore, and now this tweet has got me going all over again. BRB, I need tissues!
Me reading this tweet, ilysm pic.twitter.com/0KcoeXd7rV

— Taylor Swift (@taylorswift13) December 14, 2020
PHOEBE BRIDGERS TEASES HER NEW ALBUM
punishmore

— traitor joe (@phoebe_bridgers) December 11, 2020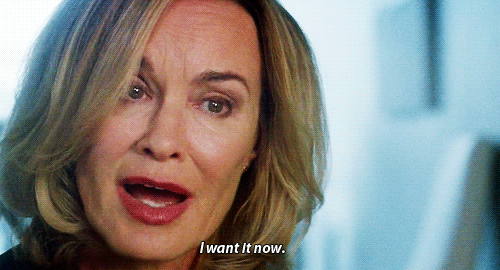 jk it's going to take me like 8 years to make another record

— traitor joe (@phoebe_bridgers) December 11, 2020
HARRY STYLES CELEBRATES ONE YEAR OF FINE LINE
Fine Line is one year old. I couldn't be more grateful for you all continually finding new ways to change my life. Thank you for listening, and for everything else. I always love you, but especially today. H pic.twitter.com/ZP2KQLhpzB

— Harry Styles. (@Harry_Styles) December 13, 2020
Can you believe it's been one year since Fine Line was released? Harry Styles really said "I'm going to reset pop culture" that day, huh?
DOJA CAT IS HAVING A SOLO DANCE PARTY
idk enjoy pic.twitter.com/DxrBgqhPYs

— Dr. Fuck (@DojaCat) December 10, 2020
I'm not entirely sure what I just watched, but Doja Cat is quite frankly serving here, and honestly? I'm living for it! That choreo is everything!
DIONNE WARWICK JUST DISCOVERED WILLIAM EYELASH
I took the time to check out William Eyelash. Very spooky. Great vocals. @billieeilish

— Dionne Warwick (@dionnewarwick) December 15, 2020
"Dionne Warwick Getting Confused by Pop Stars' Names" is officially my new favorite tweet genre. What did we do to deserve this queen?
I thought her name was William Eyelash from the @nbcsnl performance. I do know her name is Billie now.

— Dionne Warwick (@dionnewarwick) December 15, 2020
INTRODUCING LIL NAS THE 10TH
i'm tired of being silent about this! it's "Lil Nas the 10th" not "Lil Nas Ex"

— nope (@LilNasX) December 15, 2020
Speaking of getting confused by names, it seems we've been getting Lil Nas X's wrong this entire time. Just a quick question: Does this mean there are nine other Lil Nas Xes?
NICKI MINAJ'S BABY HAS THAT FENDI DRIP
— Mrs. Petty (@NICKIMINAJ) December 13, 2020
That moment when you realize Nicki Minaj's kid is already richer – and, let's be honest, more stylish – than you'll ever be. I have to laugh!
TROYE SIVAN AND KACEY MUSGRAVES NEED A SHOWER
2020 glow down https://t.co/ggdif9L02k

— troye (@troyesivan) December 11, 2020
"You know what that is? Growth!" Jokes aside, I'm loving the trashy aesthetic of Troye Sivan and Kacey Musgraves' "Easy" video. Oh, and that mullet? Miley Cyrus is quaking!
~ versatile ~ https://t.co/wfMdPDBmMw

— K A C E Y (@KaceyMusgraves) December 11, 2020
CHLOE BAILEY. THAT'S IT. THAT'S THE TWEET
well hello there pic.twitter.com/p2yWYYXhUz

— chloe x halle (@chloexhalle) December 12, 2020
I don't have anything to say except, wow? Miss. Chloe Bailey is really out here living her best freaking life, and looking absolutely incredible for it. We have no choice but to stan!
JOE JONAS IS REALLY MISSING LIVE SHOWS
— J O E J O N A S (@joejonas) December 1C4, 2020
Right. In. The. Feels. Seriously, I can't believe the closest I've come to seeing the Jonas Brothers live this year is on Dash & Lily. *Sniffles*
One year ago today we played the last date of the US #happinessbeginstour shows. Miss seeing your faces every night in the crowd and hearing your voices singing back to us pic.twitter.com/4ACg7QRJG0

— Jonas Brothers (@jonasbrothers) December 16, 2020
-
Don't forget to follow We Are: The Guard on Twitter for more. x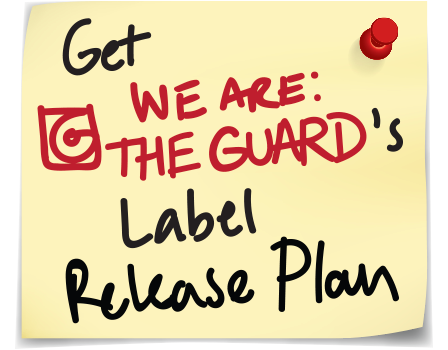 Jess Grant is a frustrated writer hailing from London, England. When she isn't tasked with disentangling her thoughts from her brain and putting them on paper, Jess can generally be found listening to The Beatles, or cooking vegetarian food.