10 TWITTER MOMENTS: HALSEY JUST SAVED 2021 WITH HER PREGNANCY REVEAL
Snow, stonks, and silhouette challenges: It's quite literally *all* been covered on Twitter over the last seven days! Which begs the question: Who even has time to get bored during Quarantine: Season 2 when we have this ridiculous bird app to keep us entertained? Without further ado, then, let's check in with this week's edition of We Are: The Guard's 10 Twitter Moments, featuring 280-character transmissions from Halsey, Mariah Carey, Dionne Warwick, and lots more!
-
HALSEY JUST SAVED 2021 WITH HER PREGNANCY REVEAL
and just so we're aware, if it wasn't for Covid I woulda done the tour pregnant

— h (@halsey) January 29, 2021
Halsey's pregnancy reveal has quite honestly saved 2021. Ashley is going to be the *best mom ever*. Oh, and can we also talk about that lil' preggo belly? I'M NOT CRYING, YOU ARE!
 

 

 

View this post on Instagram
MARIAH CAREY BEAUTIFULLY TROLLS SHAWN MENDES
Grateful The sun, tea, my health, my family, old Shawn Mendes songs, music, humans!!! pic.twitter.com/pykme4FsSx

— Mariah Carey (@MariahCarey) January 28, 2021
That moment when Mariah Carey beautifully trolls Shawn Mendes after he dared to post he was listening to "old" Mimi songs. "Old?" "OLD?" Does Shawn not realize Mizz. Mariah doesn't acknowledge the passing of time?
— Shawn Mendes (@ShawnMendes) January 28, 2021
DIONNE WARWICK IS COMFORT EATING THROUGH QUARANTINE
I ate an entire bag of Quaker Butter Popcorn Rice Crisps the other day. I twote this for those wondering how the pandemic is going for me.

— Dionne Warwick (@dionnewarwick) January 30, 2021
I ate my way through an entire family-sized bag of tortilla chips before sitting down to write this article, so this tweet from Auntie Dionne hits different. What can I say? Times are tough. BRING ME ALL OF THE COMFORT PHUD!
P.S. Oh, hai, marketing team!
Glad we could keep you company in quarantine! That's what friends are for.

— QuakerOats (@Quaker) January 31, 2021
CHLOE X HALLE ARE EVERYTHING
a special performance for all of you. THANK YOU for all your love and support. let's celebrate together in reaching 1Million followers (IG: chloebailey) pic.twitter.com/9eGqBiTLW9

— chloe x halle (@chloexhalle) January 27, 2021
Me *every damn time* Chloe Bailey logs in Twitter: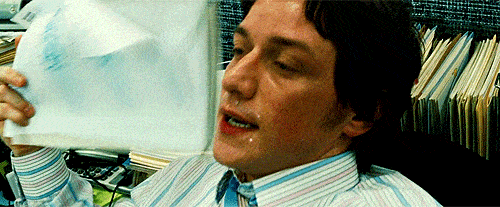 WE LOVE YOU, TOO, HALLE!
happy sunday pic.twitter.com/D1LEkVkhgy

— chloe x halle (@chloexhalle) January 31, 2021
LIL UZI VERT AND GRIMES ARE *FINALLY* COLLABORATING
Me and grimes making hits respect my sister. @Grimezsz

— Uzi London (@LILUZIVERT) January 30, 2021
It's been a long time coming, but it appears Lil Uzi Vert and Grimes are *finally* collaborating on some cosmique musique together. Just one question: Are y'all ready to lift off into space?
Ok now we have to finish smthn tho hahaha https://t.co/VEsdnkjDeq

— (@Grimezsz) February 2, 2021
GRIMES IS TWEETING STONKS POETRY
It's not as popular right now
But Bitcoins also a cash cow
And even though she's fallen some
I still grew my initial sum

I'm told that I'm on the spectrum
I catch crypto like ash ketchum

Crypto king, like Kim dot com
Get me some etherium!

— (@Grimezsz) January 28, 2021
Meanwhile, over at @Grimezsz? STONKS POETRY! Maybe, just maybe, if I invest in enough Dogecoin or buy enough GameStop shares, I'll eventually be as rich as the Musks? That's how this whole thing works, right?
In the vast ocean
My tear is a drop
My dollar a single photon
Of the light of GameStop

— (@Grimezsz) January 28, 2021
JESSICA SIMPSON SYMPATHIZES WITH SUBWAY
It's OK @SUBWAY. It IS confusing. https://t.co/PGBLLnggFK

— Jessica Simpson (@JessicaSimpson) January 29, 2021
Me, a Newlyweds stan, reading this tweet: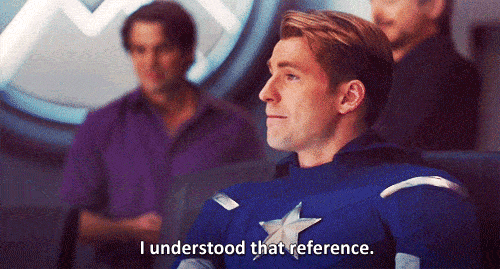 (An explainer for those who didn't binge-watch MTV in the early 00s.)
CHRISTINE AND THE QUEENS GORGEOUSLY PAYS TRIBUTE TO SOPHIE
Sophie was a stellar producer, a visionary, a reference. She rebelled against the narrow, normative society by being an absolute triumph, both as an artist and as a woman. I can't believe she is gone. We need to honor and respect her memory and legacy. Cherish the pioneers. pic.twitter.com/3kyRl1KabY

— Chris (@QueensChristine) January 30, 2021
It's impossible to summarize a beautiful, mystical being like SOPHIE in a single post, but Christine and the Queens certainly comes close with this gorgeous tweet. RIP, and thank you for everything, SOPHIE. We miss you.
BABY QUEEN IS SECRETLY OBSESSED WITH TWILIGHT
Not me putting my Spotify onto private listening session to listen to the Eclipse soundtrack free of judgement

— Baby Queen (@babyqueen) February 1, 2021
As Phoebe Bridgers can confirm, there's no shame in listening to the Twilight soundtracks! I mean, "Neutron Star Collision (Love Is Forever)?" "Heavy in Your Arms?" Bangers, Baby Queen, ABSOLUTE BANGERS!
IT JUST SLAPS pic.twitter.com/VBVV7LPysp

— Baby Queen (@babyqueen) February 1, 2021
ALEX MALI IS COMING FOR OUR NECKS
I want y'all to go ahead and call your chiropractors early cuz I'm about to be stepping on necks

— Alex Mali (@MAINLYMALI) January 27, 2021
GASP! Alex Mali said what she said! BRB, booking an appointment with my chiro and ordering a neck brace from Amazon IMMEDIATELY!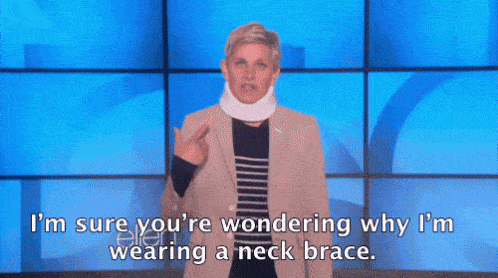 -
Don't forget to follow We Are: The Guard on Twitter for lots more! x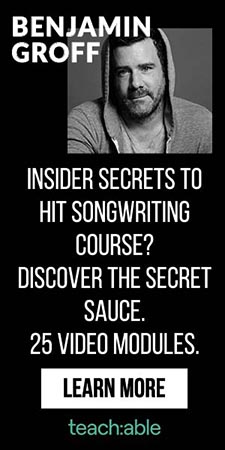 Jess Grant is a frustrated writer hailing from London, England. When she isn't tasked with disentangling her thoughts from her brain and putting them on paper, Jess can generally be found listening to The Beatles, or cooking vegetarian food.